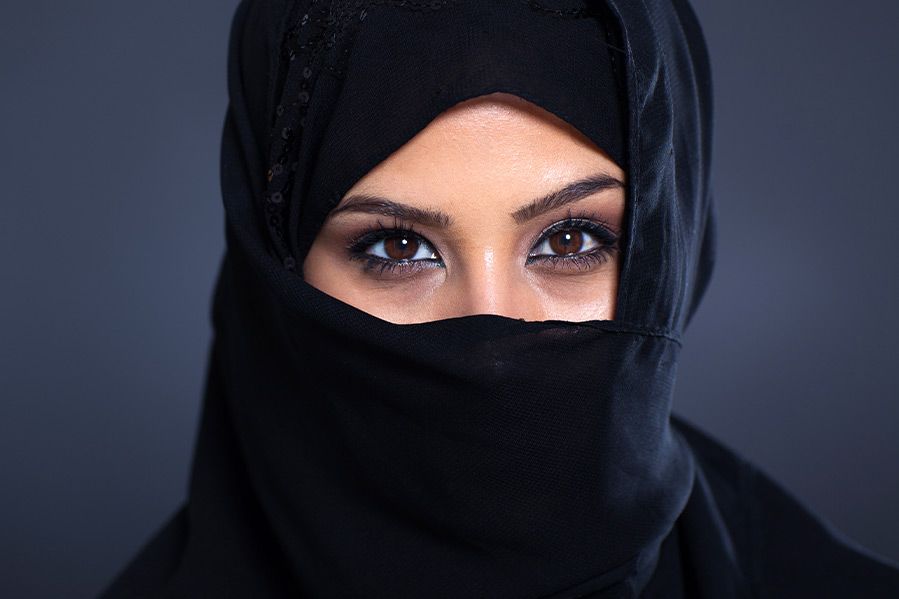 You've likely seen the heartbreaking reports of desperate Afghan men clinging to airplanes at the Kabul airport, hoping to escape Afghanistan as the country falls to Taliban rule.
And while that footage is all over the news, the plight of women and LGBT individuals – those at greatest personal risk if the country returns to Sharia law – doesn't get the same attention. 
Women Face Oppression
The Taliban have retaken much of Afghanistan in recent days, sparking fears of Sharia law being instituted nationwide. Under such rules, life in Afghanistan would change drastically overnight for women. They'd no longer be able to attend school, would be required to remain covered up completely in public, and would not be allowed to leave their homes without a male escort.
Many Afghan women are worried that 20 years of incremental social justice gains will be undone in an instant. 
Across the country, there are reports of shopkeepers and vendors preparing for such a change. The walls of beauty salons and clothing stores, which once depicted uncovered women, are quickly being painted over.
In some parts of the country, the change has already come. AP recently reported on a woman that was lashed for wearing "revealing sandals" in a northern Afghanistan province. Another was harassed and beaten by the Taliban while on her way to work. 
Women will be faced with a choice: abide by the draconian policies governing every facet of their lives, or face the violent consequences. For some influential female leaders, the Taliban takeover could prove fatal. 
Afghanistan's youngest mayor, 27-year-old women's rights activist Zarifa Ghafari, who has already survived several attempts on her life from the Taliban, fears she is next. "I'm sitting here waiting for them to come. There is no one to help me or my family. I'm just sitting with them and my husband. And they will come for people like me and kill me."
A Death Penalty For Being Gay
The outlook is possibly even worse for gay Afghans. Last month, a Taliban judge confirmed that the death penalty will be re-implemented for homosexuals, stating that "there are only two penalties for gays: Either stoning or he has to stand behind a wall that falls on him. The wall must be 2.5 to 3 meters high."
Exiled gay author Nemat Sadat says it's likely the Taliban will institute a full-blown purge of homosexuals – but in secret.
He says they will likely not execute many homosexuals publicly, fearing public outcry, but will instead bait them online into meeting up and kill them in a secluded area. "It's not hyperbolic to say that the Taliban will do what Nazis did to homosexuals," Sadat predicts. "Weed them out and exterminate them from Afghan society."
The Taliban, however, say they're a more progressive organization than they were 20 years ago. "We are going to allow women to work and study. We have got frameworks, of course. Women are going to be very active in the society but within the framework of Islam," said spokesman Zabihullah Mujahid. "There will be no discrimination against women."
Most aren't exactly buying this supposed change of heart. Many young Afghans believe a return to the past is inevitable, even if the Taliban claims otherwise. 
What is your reaction? Could we see a more reformed version of Sharia law, or are women and LGBT people heading back to life in the dark ages?