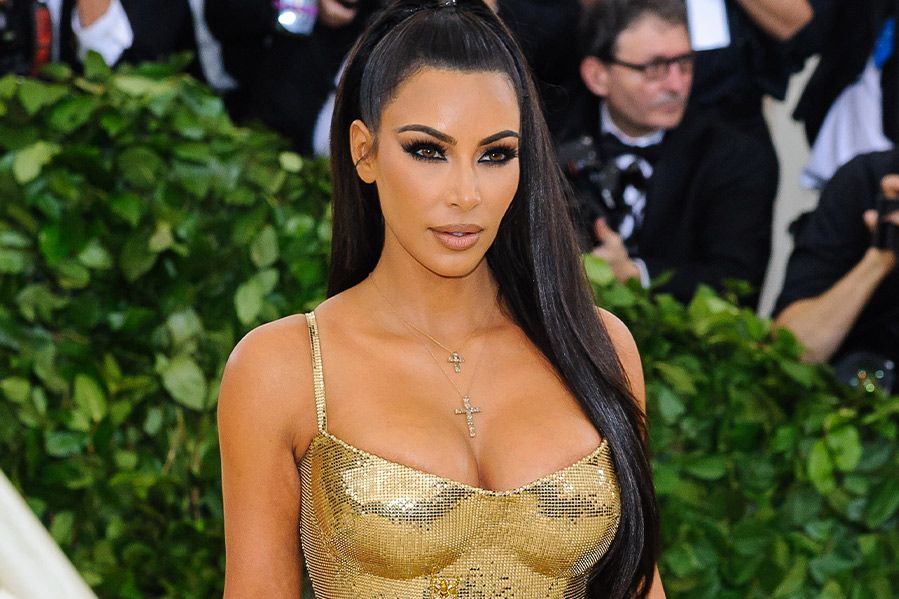 Is it disrespectful to wear revealing clothing in sacred spaces?
That's the debate Kim Kardashian sparked after she visited the Vatican in a white lace cutout dress that many people insist wasn't exactly appropriate attire for such a sacrosanct place.
While photos of the media mogul's Vatican visit accrued some 3 million 'likes' (and counting!) on Instagram, many of the thousands of comments were from disappointed fans.
"The most inappropriate dress worn to go to church let alone to visit the Vatican," stated one commenter. Another replied: "I love you Kim but this is so inappropriate. I know your brand is wearing the least amount of fabric but for us Catholics this is a sacred place."
While Kardashian insists that she "fully covered up while inside St. Peter's Basilica and the Sistine Chapel," the photos are inspiring a larger debate on modesty in sacred spaces.
Some Very Strict Church Clothes
The Vatican is notorious for turning away visitors who don't follow its strict dress code, which is listed on its website as follows:
"Sleeveless and / or low-cut garments, shorts above the knee, miniskirts and hats are not permitted. The requirement of decorum extends also to any visible personal objects as well as similarly visible distinctive personal signs (such as, for example, tattoos) that may offend Catholic morality, the Catholic religion and common decency."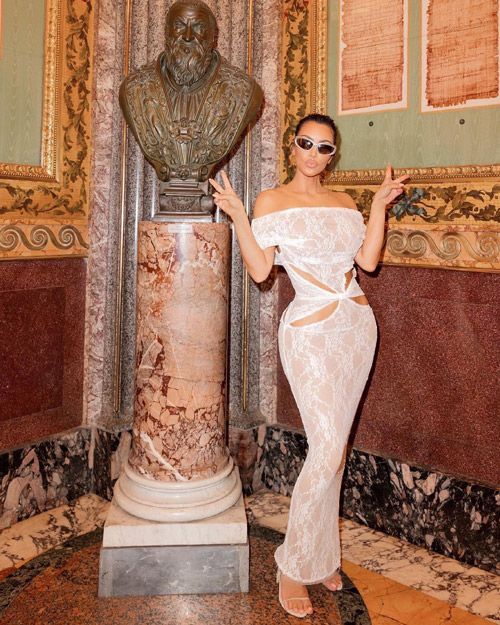 Adding to the outrage, black is traditionally worn, and generally only Catholic queens wear white to the Vatican, a custom heads of state, world leaders, and celebrities typically follow when visiting the holy site. Although the formal ban on non-black attire's no longer in effect, many found this to be yet another reason the decision to wear a lacy white dress was in poor taste.
This isn't the first time revealing clothes and strict dress codes have recently caused an uproar. Late last year, we posted about Egyptian model Salma El-Shimy, who wore a tightly-fitting pharaoh costume for a photoshoot in front of the pyramids in Giza, Egypt. Both El-Shimy and her photographer were later arrested as media outlets across the conservative country branded her photoshoot "provocative and offensive," and one government official even said about her that "anyone who shows negligence when it comes to antiquities or our unique Egyptian civilization will be punished." El-Shimy, however, received praise from many Egyptians on social media for the photos, saying that if the country wants to grow its international reputation and appeal to tourists, it needs to let women dress how they want. Arresting people for dressing the "wrong" way will inevitably deter visitors, they say.
Making a Statement
Maybe there's more to it, though. While Kardashian's well-known for wearing revealing clothing, perhaps she chose this particular garment to send a message. As fashion magazine Vogue pointed out, Kardashian's dress, designed by Mexican fashion designer Victor Barragán, is based on the Mexican Inquisition, where the Catholic Church persecuted alleged witchcraft practitioners, specifically women. As he told Vogue, "the collection is about sexuality as power and protection from widespread patriarchal domination… There's a sense of female empowerment throughout the collection." Was Kardashian using her clothing to subtly comment on patriarchy and Catholicism? It's not out of the realm of possibility for a woman who's very tuned-in to the world of fashion.
Whatever Kardashian's reason for wearing the revealing dress, it's clear that many weren't happy with her choice of apparel. 
What do you think? Should she have worn a more modest outfit when visiting the Vatican? Was the dress truly disrespectful and inappropriate, or is the outrage being overblown?