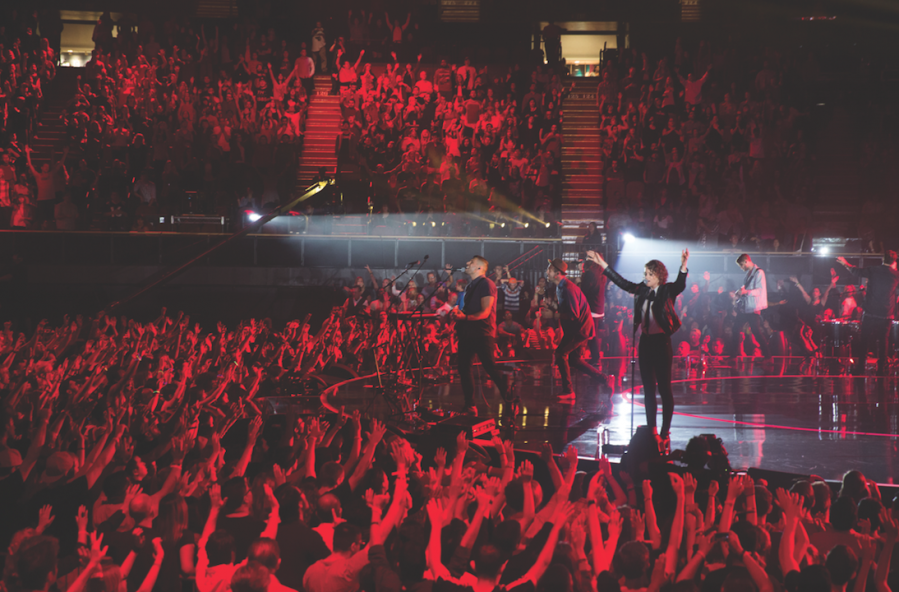 ---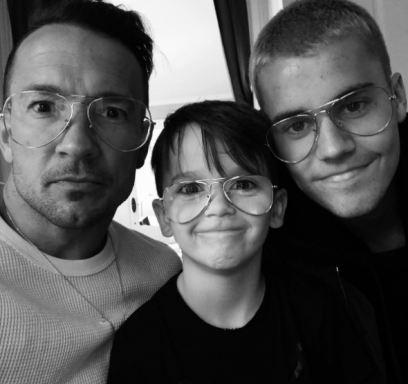 Pop icon Justin Bieber disappointed many fans when he canceled the remainder of his world tour recently. His reasons for doing so remain unclear, but rumors are swirling that Bieber has had a "spiritual awakening" of sorts and that he's "rededicated his life to Christ". On the surface, it seems an unconventional move for a 23-year-old ultra-celebrity. What gives?
Well, Bieber has become a regular member of Hillsong, a Pentecostal megachurch with branches all over the world. He also happens to be close friends with one of the church's most influential pastors, a man named Carl Lentz.
Lentz had been known to offer counsel to the young star, and is believed to be one of his most trusted advisors. Reached for comment, Lentz explained that he helped the pop star to reflect on his "own view on the path in life he should be taking." Apparently, that path wasn't to keep touring.
However, there has also been speculation that Lentz has ulterior motives in bringing Bieber closer to the church. Sources within Hillsong say he wants Bieber to become the new "face of the church" in the same way that Tom Cruise has been the face for Scientology.
The Age of Megachurches
Hillsong is just one of many megachurches to see a rapid rise in popularity, particularly among young people. These massive congregations more closely resemble concertgoers than churchgoers and the buildings themselves are more like stadiums than houses of worship.
So what makes them so popular? Megachurches provide a new approach, a modern and exciting way to practice religion. The pastors are energetic, stylish, and relatable. They often present themselves as the cool older kid you always wish you were friends with in school.
Megachurches ignore stuffy traditions that make services boring, instead vying for high-energy sermons and musical numbers blasted out of big expensive speakers. Some even install restaurants, gyms, and theaters inside the church anything to get people in the door and keep their attention. A commonly heard mantra is "we are not a normal church." Indeed, far from it.
One thing is clear: this formula is working. Megachurch phenomenon shows no sign of slowing down; membership has more than quadrupled over the last two decades, and continues to rise.
Attracting Young People
The Los Angeles branch of the Hillsong Church provides a prime example of how people are drawn in.
The church opened just three years ago, yet already boasts a weekly turnout of over 5,000 members. The vast majority of new members are young people millennials, or younger who've found a reason to get excited about church again.
Beyond the energetic "rock concert" atmosphere, membership certainly benefits from church services being star-studded affairs. Justin Beiber is a frequent guest at Hillsong, along with actress Vanessa Hudgens. NBA stars have also been known to make appearances on occasion, as have certain well-known LA fashion editors.
Traditional Churches in Trouble?
None of this is good news for traditional churches, who seem to be fighting a losing battle on two fronts. In addition to Americans becoming less religious as a whole (making it hard to attract new members), their existing congregations are also being eroded as people flock to massive, glitzy megachurches instead. By spending a ton of money to "make church fun again", these modern houses of worship are squeezing out their smaller counterparts.
We'd like to hear your thoughts.
Have you ever attended a megachurch before? Do traditional churches have a future in a world dominated by big congregations?