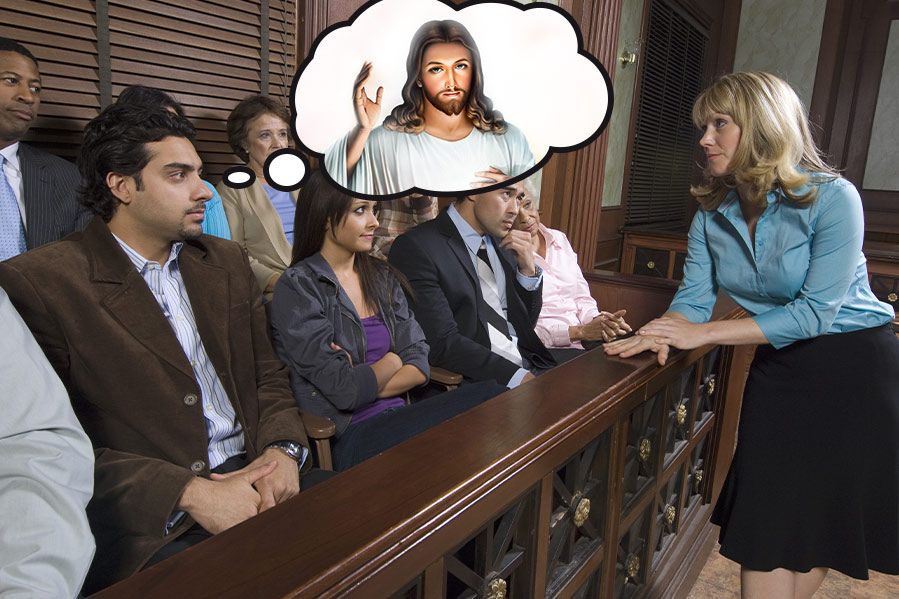 If you're serving as a juror on a court case, can you simply ignore the evidence and trust that God will steer you in the right direction? One juror in Florida was kicked off the jury bench for saying that God told them the defendant is not guilty, despite evidence to the contrary.
The incident raises some big questions, such as what is God's proper role – if any – in a court of law?
Broken Promises
First, a bit of background info.
The case being decided was a big one: Former U.S. Rep Corrine Brown was on trial for setting up a sham charity and keeping the cash sent in from wealthy donors.
The charity, One Door for Education, was purportedly helping Florida's neediest children get a good education. In reality, it was a slush fund for Rep. Brown to the tune of hundreds of thousands of dollars, and only gifted a single $1,000 scholarship to one student. She was eventually busted and charged with fraud. 
A politician being put on trial is always going to make headlines. But here's where things got even more interesting.
God Says Not Guilty
A jury member wrote a note to the judge, claiming that a fellow juror (known as Juror #13) was relying on the Holy Spirit to make a judgment in the case, instead of looking to the facts.
"With all due respect, I'm a little concerned about a statement made by Juror #13 when we began deliberation," the note began. It went on to quote Juror #13 as saying "a Higher Being told me Corrine Brown was Not Guilty of all charges" and that he "trusted the Holy Ghost." 
The judge called lawyers from both sides to discuss what to do with Juror 13.
Brown's lawyer argued that Juror #13 trusting God's word was similar to how Christians might weigh other big decisions in their life. Christians, after all, look to God for guidance on other big decisions in their lives. Why not this?
The argument from the prosecution was that Juror #13 can talk with God all they want, but if that's the only evidence they use in their judgment, then that disqualifies them from serving on an impartial jury. 
The judge agreed, and Juror #13 was dismissed, and Corinne Brown was sentenced to five years in prison.
Should Jesus Be on the Jury?
Rep. Brown's lawyers are now appealing the decision, saying Juror #13 should've never been dismissed. And while it's unclear how that appeal will shake out, Judge Timothy Corrigan was very clear in his initial dismissal.
"I want to be very clear that I am drawing a distinction between someone who's on a jury who is religious and who is praying for guidance or seeking inspiration, or whatever mode that person uses to try to come to a proper decision, from this situation, where the juror is actually saying that an outside force, that is, a higher being, a Holy Spirit, told him that Ms. Brown was not guilty on those charges. And I think that's just an expression that's a bridge too far, consistent with jury service as we know it."
What do you think? Juries are supposed to be impartial and listen to the evidence, but should that completely exclude communing with one's creator?
Religious people of all faiths trust in God when making high stakes decisions all the time, and even the prosecution in this case agreed that getting some heavenly guidance is acceptable – but only to a certain extent.  
Where's the line?