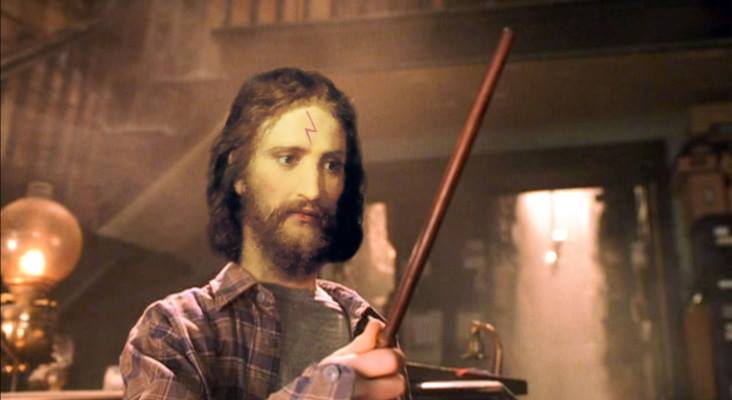 ---
Look out Harry Potter fans, there's an even more famous sorcerer vying for your attention: Jesus.
That's according to a group that calls themselves "Christian witches." They're preparing to gather in Salem, Massachusetts on Easter weekend for their first official convention. "The Bible is a huge book of sorcery," says Prophet Calvin Witcher, an internationally recognized spiritual figure who will serve as co-host for the convention. "You literally can't get around that. You can't get around Jesus being a magician. There's just no way."
Witcher will be preaching his message alongside event organizer Rev. Valerie Love, who describes herself as a practicing Christian witch and an ordained minister of spiritual consciousness. Forced to stifle her own true identity as a witch while growing up a Jehovah's Witness, Love recently launched the Covenant of Christian Witches Mystery School to help her fellow Christians tap into their magical powers.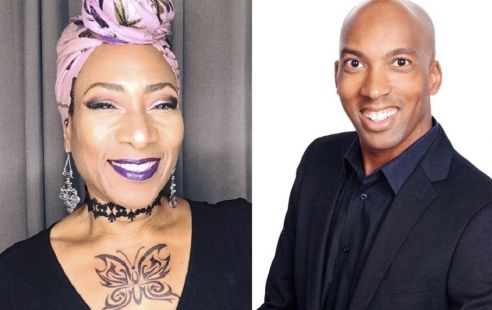 Miracles? No, Sorcery
So, why do the think Jesus was a magician? As proof of their claims, Christian witches point to the many miracles performed by Jesus that are referenced in the Bible. Here's Witcher again:
"You're talking about sorcery at its base understanding, it's really just being able to change the natural by supernatural means. It's an alchemical process. It's to say that you turn water into wine. One, two fish and five loaves of bread, feeding the multitude - absolutely forms of sorcery. Walking on water defined the natural realm and laws that govern this physical plane. That's all realms of sorcery. Magic is simply just using the props to do it."
A Volatile Pairing
As the number of self-identified witches in the US continues to explode, some have argued that the mixing of witchcraft and Christianity is a spiritually-toxic brew.
"I won't judge someone's salvation," writes Christian author Jennifer LeClaire, "but when people in church release word curses, pray against you, and conduct unholy fasts to destroy you, the fruit of the Spirit is clearly lacking."
However, what some critics describe as "dangerous", leaders like Love and Witcher behold as both harmless and necessary especially for those seeking a more in-depth spiritual experience.
Can Christianity Co-Exist with the Occult?
New-age occultism seems to have no beef with Christianity. But the same cannot be said for mainstream religion's view of witchcraft (Christian-inspired or not). Whether it's burning Harry Potter books because they "promote the devil's work" or blaming a rise in exorcisms on occult groups, traditional churches have shown considerable hostility toward anything involving magic. However, Witcher argues this approach is inconsistent with the teachings of the Bible:
"Most of the time when people come against magic, sorcery, mysticism, the occult, you name it, the new age community they are not really coming against the Bible because the Bible honestly doesn't teach that when you understand it and break it down. The Bible is not against magic. The Bible is a magic book. The Bible is a grimoire, hands down."
Where do you see things heading? Could Christians come to accept these unique occult-inspired factions, or will words like "magic" and "sorcery" always be taboo in mainstream religion?