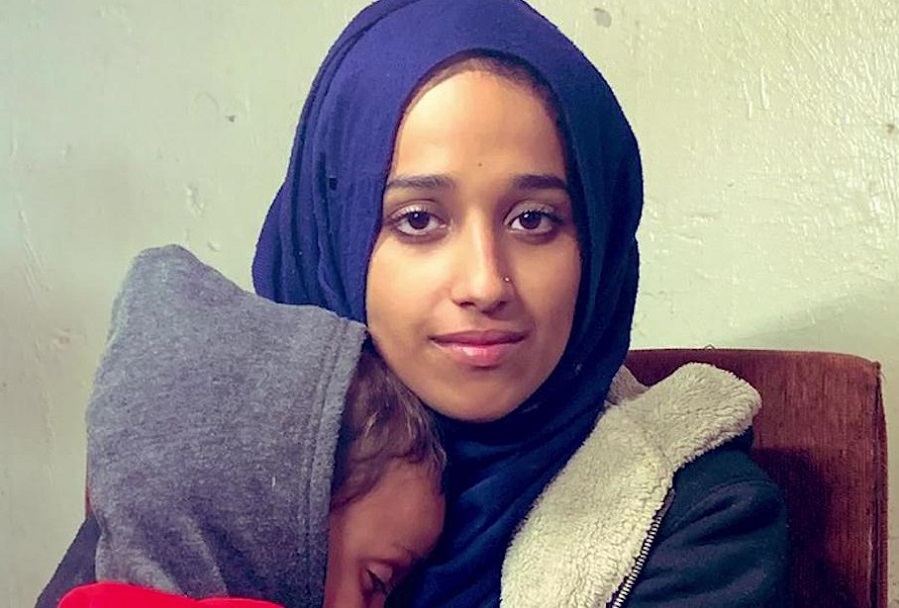 ---
When an Alabama woman fled her home in the United States at age 20 to join ISIS, she never expected to return. Four years later, and she's begging for forgiveness and a ticket home.  
In 2014, Hoda Muthana told her parents she was going on a school trip to Atlanta. Instead, she got on a plane to Turkey, crossed the border into Syria, burned her U.S. passport, and officially joined the Islamic State.
But things didn't turn out quite how she expected. Her first two husbands died fighting for the caliphate, and as ISIS-controlled territory gradually shrank, Muthana was forced to go on the run with her 18-month-old son.
Now she claims to see the error of her ways, and is appealing to U.S. authorities to allow for a return back America.  
"I've Made A Huge Mistake"
The 24-year-old is apologizing for her past actions in the hopes of making things right. In a letter obtained by news outlets, Muthana wrote:
"When I left to Syria I was a naive, angry, and arrogant young woman. I thought that I understood my religious beliefs... Seeing bloodshed up close changed me. Motherhood changed me. Seeing friends, children, and the men I married dying changed me.
Seeing how different a society could be compared to the beloved America I was born and raised into changed me. Being where I was and seeing the (people) around me scared me because I realized I didn't want to be a part of this. My beliefs weren't the same as theirs."
A Traitor to Her Country
The apologetic tone of her letter stands in sharp contrast to the once shy and reserved high school student who became a fierce and outspoken ISIS member during the height of the caliphate. And while her remorse may be genuine, terror experts are lining up to caution against letting Muthana return home.
Terror researcher Seamus Hughes at George Washington University says Muthana was a "key node...right in the mix for English language propagandists," while Mia Bloom, who tracked female jihadis from Georgia State University, described her as "advocating for extreme violence, especially against American military and servicemen."
The online evidence appears to back this up. "Soooo many Aussies and Brits here, but where are the Americans, wake up u cowards," Muthana posted from Syria in January 2015. She also encouraged fellow jihadis to carry out attacks back in America, writing: "Go on drive-bys and spill all of their blood, or rent a big truck and drive all over them."
The Limits of Forgiveness
This story lends itself to larger questions about compassion, empathy, forgiveness, and the natural limitations of those ideals. Does Muthana and others like her deserve a second chance?
Many agree that forgiveness is a virtue that civilized society ought to embrace. It's a common theme in religious texts think the Parable of the Prodigal Son, for example.
But this sentiment is also found in contemporary public policy. After years of pushing harsh sentences for minor drug crimes, the U.S. government is now taking steps toward prison sentencing reform and has begun promoting more lenient guidelines for time spent behind bars.  
However, are some crimes simply too great to pardon? Regardless of how Muthana's feelings might have changed, her actions were seriously damaging. Making a mistake is one thing, but abandoning your family to run off and join a terrorist organization is another entirely.
Where do you stand?