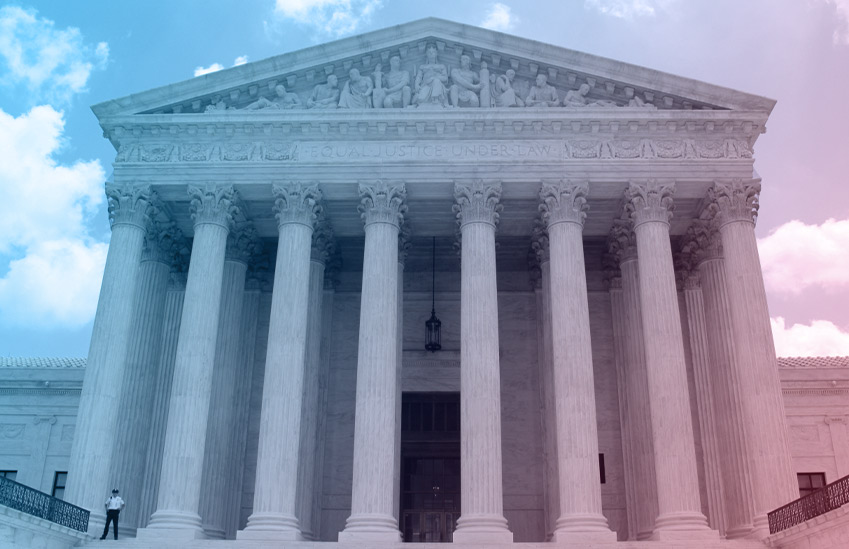 ---
When Aimee Stephens told her employer she was going to begin gender transition, she couldn't have imagined that within a few years she'd be at the center of a landmark transgender civil rights case before the U.S. Supreme Court.
Aimee Stephens, born Anthony, worked as a licensed funeral home director and embalmer at Harris Funeral Homes in Michigan for six years. Per the dress code, he came to work every day in a dark suit. But in late July of 2013, Stephens met with owner Thomas Rost, a devout Christian, and handed him a letter that revealed a lifelong struggle with gender identity, and a plan to transition to a female. "As distressing as this is sure to be to my friends and some of my family, I need to do this for myself and for my own peace of mind," the letter read.
Anthony Stephens, the letter revealed, was actually Aimee Stephens.
Stephens informed Rost she would report back to work wearing the same conservative skirt suit or dress required for women by the dress code. But when they met again two weeks later, Rost handed her a termination notice.
The two sides have since been embroiled in a lengthy legal battle that has now made its way to the nation's highest court. At the center of the argument: the workplace discrimination law Title VII. Does a law meant to prevent discrimination based on a person's sex also apply to their sexual orientation and gender identity? That's what the court must decide.
The stakes are high for both sides, as this is the first such case involving LGBT rights the court will hear since gay-rights champion and perpetual swing vote Justice Anthony Kennedy retired.
Supreme Court's First Brush with Transgender Rights
After her employer let her go, Stephens alerted the federal Equal Employment Opportunity Commission. They agreed to sue the company on her behalf given its own decision to include discrimination against LGBT people in its pursuit of civil rights. A trial judge ruled against her, but a federal appeals court in Cincinnati sustained the complaint. When the funeral home appealed, two of the three courts agreed that sexual identity falls under civil rights law, dismissing Rost's argument that allowing Stephens to dress in women's clothing would be an inappropriate distraction for grieving families.
Stephens lawyer, David Cole of the American Civil Liberties Union, argued that gender identity does indeed match Title VII's definition of 'sex'. As Cole said, "she was fired because she had a male sex assigned at birth." Ultimately, he told the court, "we are not asking you to redefine sex... interpreting a statute is not depriving the democratic process."
A Means to an End?
Rost's lawyer, John Bursch, has described him as a caring man who's "gone out and gotten groceries for widows who were incapable of doing it." Bursch claims his client's decision to fire Stephens (whom he still refuses to refer to by any female pronouns) was entirely legal. Far from violating the Constitution, he argues, this lawsuit is about extending federal civil rights that never existed. "To say this is somehow rolling back respect for people is just a false premise."
"'Sex' and 'gender identity' are not the same thing," Rost insists. "Businesses have the right to rely on what the law is at the time that they make business decisions. Employers like me shouldn't risk incurring punitive damages for following existing laws."
Rost also believes that the EEOC is attempting to use him as a means to an end. Their ultimate goal, he maintains, is to skirt around a Congress hesitant to pass any transgender-related legislation and effect legal change directly through the courts - similar to how same-sex marriage was legalized.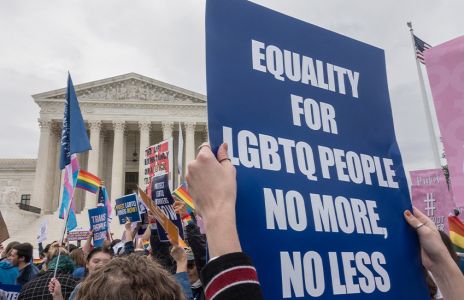 Discrimination Legal in Half of U.S. States
Despite the Supreme Court's landmark 2015 ruling in Obergefell v. Hodges, more than half of U.S. states do not currently prohibit employment discrimination because of gender identity or sexual orientation.
Why is this still a thing? Well, it seems to come down to the fact that two constitutional principles are in conflict with one another. Freedom of religion dictates that the government cannot force religious people to violate the tenets of their faith. But the Civil Rights Act outlaws discrimination against individuals based on their race or sex. LGBT activists insist that these protections should also extend to sexual orientation and gender identity -- a change which faith groups strongly oppose.
What do you think the Court will decide? Does the transgender community deserve the same civil rights treatment that women and other minorities get when it comes to job discrimination? Or should Christian business owners have the fundamental right to fire people because they are transgender?