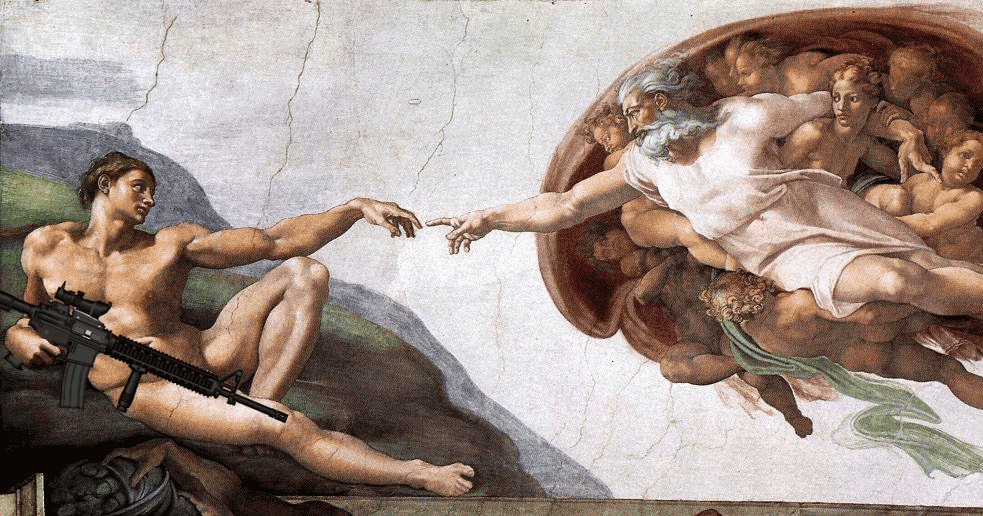 A little over a year ago, we posed a simple question: would Jesus want gun control? Given the contentious nature of the issue, it's no wonder the question provoked a range of reactions. Some readers said yes, because he advocated for peace. Others pointed out that the Bible endorses self-defense, and insisted Jesus would support the Second Amendment.
After traumatic events, it's only natural to look to a higher power for answers. We feel lost, confused, and angry. We need guidance. So, what is the religious community saying in response to the recent mass shooting in Parkland, Florida?
It depends who you ask.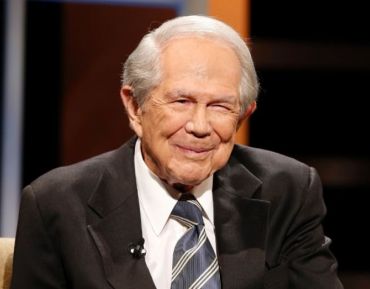 Faith Leaders Call for Gun Control
In the wake of the Parkland shooting, there has been a torrent of outrage and demands for stricter gun laws. However, many people were surprised to see famous evangelist Pat Robertson throw his weight behind gun control legislation.
"I've got no opposition whatsoever to shooting, but for heaven's sakes, I don't think that the general population needs to have automatic weapons," Robertson said. "We can ban those things without too much trouble. And they have what they call bump stocks that you hit and it goes automatic. We can stop that."
Meanwhile, a separate group of 15 evangelical leaders started a petition for gun safety. In an apparent attempt to distance themselves from those who simply call for "thoughts and prayers" after mass shootings, they wrote:
"We call on our fellow Christian believers, church leaders, and pastors across the country to declare that we will decisively respond to this problem with both prayer and action."
The petition argues there is a "biblical responsibility" to support common-sense gun legislation.
Church Hosting AR-15 Blessing Ceremony
On the other end of the spectrum, a Pennsylvania church is encouraging parishioners to bring their AR-15 rifles to be blessed in a special commitment ceremony. Although the event was planned prior to the massacre in Florida (in which the shooter used an AR-15), church leaders have announced they'll go forward with the ceremony anyway.
"Now more than ever, good people need to stand up and claim for themselves the tools that can be used to stop that kind of evil," church director Tim Elder told reporters. Elder believes that rifles such as the AR-15 symbolize the "rod of iron" that appears in the Bible's book of Revelation.
The church in question is just down the road from a local school a fact that makes many parents uncomfortable. However, there aren't any laws against bringing guns to church, so authorities have no plans to intervene.
"Granted By God"
Following this most recent mass shooting, one group that's taken a lot of heat is the National Rifle Association (NRA). The group's chief executive, Wayne LaPierre, went to great lengths to defend Americans' Second Amendment rights during a speaking event earlier today.
The right to bear arms is "not bestowed by man but granted by God to all Americans as our American birthright," LaPierre told the crowd. He got loud cheers from the audience.
However, the notion that God endorses America's gun culture didn't sit well with many people. Critics took to platforms like Twitter to ask where in the Bible does it say gun ownership is a right granted by God:

Others voiced their disagreement in a more humorous fashion: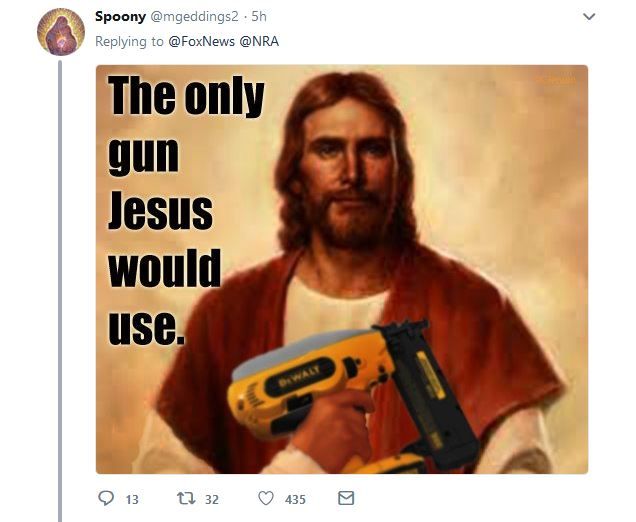 Looking for Guidance
Jokes aside, how can religious teachings guide our thinking on the issue of gun control? Some say that we should strive for a peaceful society that's less obsessed with guns. That we shouldn't resort to using firearms to solve disputes or exact revenge. They point to a broad theme of benevolence toward others -- found across numerous religious texts -- as evidence that higher powers would likely disapprove of gun rights.
But gun advocates say that's a naive position; if we disarm the population, then we'll be unable to defend ourselves from bad guys who don't care about the laws. And like it or not, they argue, the Constitution provides Americans certain unalienable rights. Rights given by God. Gun ownership included.
What do you think?
[democracy id="5"]