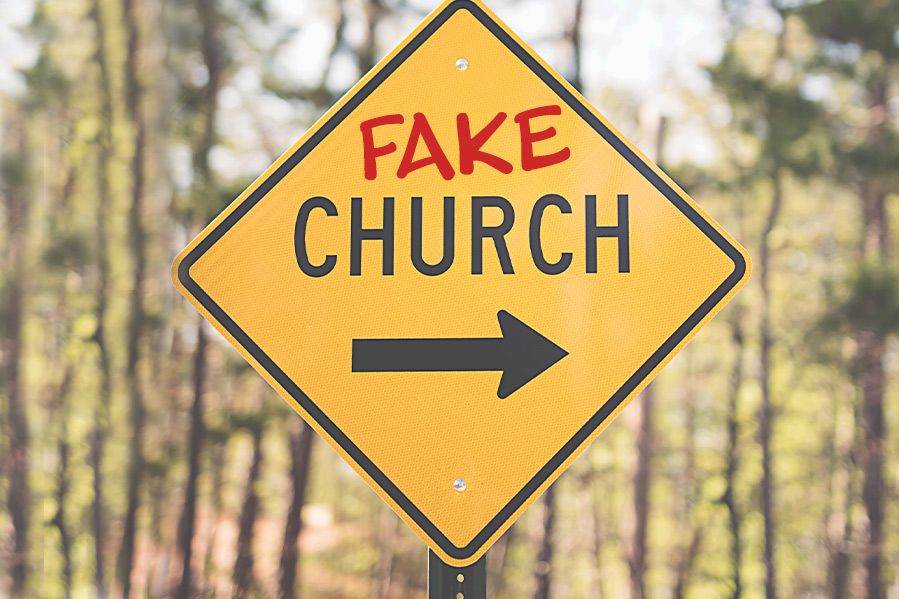 Breaking news: America's most popular faith is "fake Christianity." That's the conclusion reached by researchers at Arizona Christian University, after assessing a recent poll of America's religious landscape.
The poll and subsequent report, titled 'American Worldview Inventory 2021', offered some insights on Christianity in America today that could have serious implications for the future. Researchers found that young people are increasingly adopting a new worldview – which they call Moralistic Therapeutic Deism (MTD) – on which to base their values and make decisions. 
What is Moralistic Therapeutic Deism? Depends who you ask. Pollster George Barna, head of the Cultural Research Center at Arizona Christian University, calls it "fake Christianity."
Feel-Good Faith
"Watered-down, feel-good, fake Christianity," Barna stated, "is the most popular worldview in the United States today," with some 44% of Millennials identifying it as their dominant worldview over other common philosophical outlooks like Biblical Theism or Postmodernism. 
Breaking it down, Barna says it's a philosophy about being kind and feeling good, guided by a belief in a distant, uninvolved God.
"Basically, according to MTD, there is a distant God who just wants everyone to be nice, and the purpose of life is to be happy." But, he says, "American 'Christians' who have adopted this philosophy have… elevate[d] personal definitions of right and wrong above any objective standard of Truth — like the Bible."
According to Barna and others like him, this "watered-down" belief system is a farce, a betrayal of traditional Christian principles that have been pillars of the faith since its inception. 
God's Way or the Highway?
Although three out of four MTD adherents still self-identify as Christian, they hold decidedly unbiblical beliefs, according to Barna.
He cites a number of statistics to back up his claim: 71% of poll respondents say the Bible might not be accurate communication from God, 74% believe in karma, and 75% do not believe that God is the source of all truth.
"The fact that a greater percentage of people who call themselves Christian draw from [MTD] than from the Bible says a lot about the state of the Christian church in America, in all of its manifestations," Barna argues.
According to Barna, Christians who "do not believe in the creation story, reject the existence of absolute moral truth, [and] deny the existence of the Holy Spirit" can hardly be called Christians at all. "Simply and objectively stated, Christianity in this nation is rotting from the inside out."
Is Change a Good Thing?
However, others don't see it that way. Just because a religion has taught something for centuries doesn't automatically mean that it's the correct belief, say defenders of Moralistic Therapeutic Deism (or whatever you prefer to call it). 
Is it possible that the Bible got things wrong? Or that the lessons were simply interpreted incorrectly? 
Our society's moral compass has evolved enormously just over the past 50 years, and many appear to believe that religious views should evolve along with the times. 
What do you think? Is Christianity actually "rotting from the inside," or is there room in the church for young people to approach their faith in a different way?