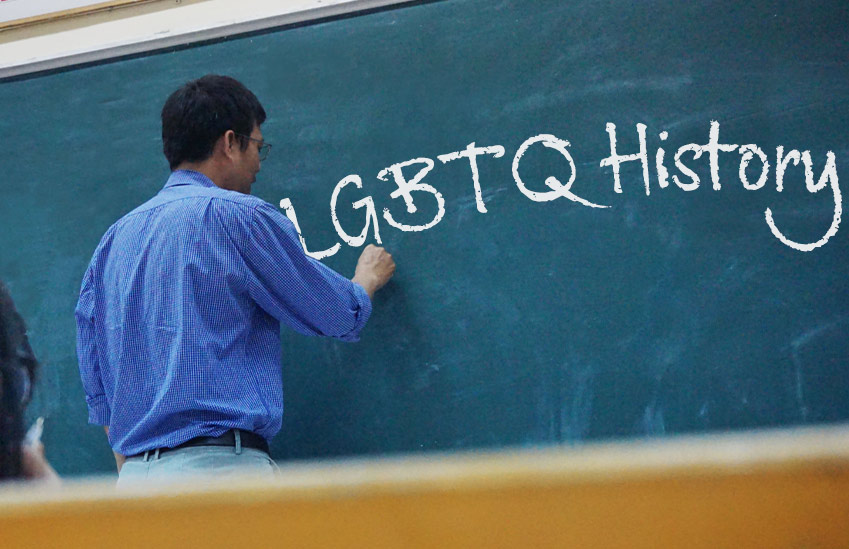 ---
New legislation in Illinois ensures students there will learn the unique role the LGBT community played in shaping American history.
Illinois Gov. J.B. Pritzker (D) just signed off on House Bill 346. The law requires all state schools to include "the role and contributions of lesbian, gay, bisexual, and transgender people" to society in official textbooks. The Illinois State Board of Education will oversee text selection.
"One of the best ways to overcome intolerance is through education and exposure to different people and viewpoints, " explained State Sen. Heather Steans (D). Steans first sponsored the legislation. "It is my hope that teaching students about the valuable contributions LGBTQ individuals have made throughout history will create a safer environment with fewer incidents of harassment. LGBTQ children and teenagers will also be able to gain new role models who share life experiences with them."
Invaluable or Inappropriate?
But not everyone is on board with Bill 246, which will formally take effect in July of next year. In fact, six states already prohibit the 'promotion' of homosexuality in their schools. These laws bar schools from talking about homosexuality in health or sex education classes.
The executive director of the American Principles Project, Terry Schilling, believes activists aren't acting in good faith. Schilling proposes they are hiding under the cloak of both historical awakening and anti-bullying to push "a very targeted expansion" of already explicit sex education courses. Consequently, he had some harsh words.
"I can't think of anything weirder than being obsessed with teaching young children about sexuality. Even most parents struggle with this topic because of its difficulty, but somehow we as parents are OK with a complete stranger teaching them," Schilling wrote in an email to The Christian Post Monday. "Parents need to reclaim their role as the primary educators of their children. No one else has that right or responsibility."
Also, Schilling argues this legislation comes as US students languish academically. Recent Pew research shows the U.S. is ranked 24th in science, 38th in math and 24th in reading. 
"American children today don't even know the basics of history. They are already essentially being taught that America was founded by white men who oppressed women and minorities instead of what America was really founded on the notion of human dignity, that all men are created equal and have inalienable rights. And now, we are adding in completely irrelevant content to our schools." He continues, drawing comparisons to secular religion. "These laws are not just an assault on the innocence of children; they are the imposition of a belief system through the public schools." 
LGBT History Laws Increasingly Common
Despite similar opposition, educational curricula focused on LGBT history have been recently enshrined into law in both New Jersey and Colorado.
For Brian C. Johnson, CEO of Equality Illinois, this is a step in the right direction. "As a former first-grade teacher, I know how an inclusive education system can create change within a community. With this law, we will get closer as a state to telling the whole story of our shared history."
As a result, Johnson thanked Governor Pritzker for "ensuring LGBTQ youth in Illinois will now see themselves in the history they are taught. We are excited this bill is now law in 2019-- the 50th anniversary of the Stonewall Riots and the birth of the modern LGBTQ equality movement."
Additionally, the legislation requires schools also teach about the role of labor unions in achieving the goals of a mixed free enterprise system. No Illinois students shall pass the eighth grade without proving their thorough knowledge of both topics.
What do you think? Should parents be the ultimate arbiter about when their children learn about sexuality? Or is this a smart step towards giving LGBT youth American heroes they can relate to?