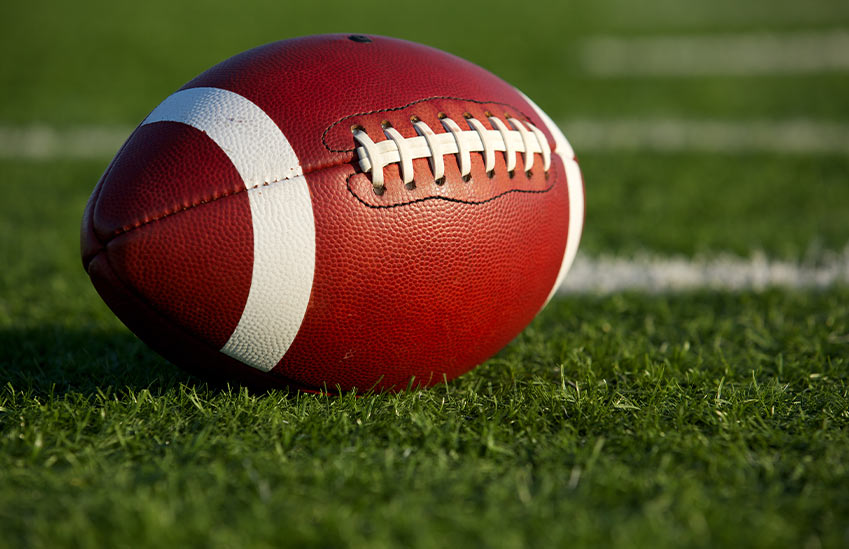 ---
Football season is back. For most of us, that means tailgate parties, fantasy football, and rooting for our favorite teams. But over in Greenbrier, Tennessee, that means baptisms.
In a move that's garnered some controversy, the "character coach" for the Springfield High School football team, Chad Diehl, recently baptized two players on the football field. The baptism took place in front of both their coaches and teammates. Diehl, who's also a minister at a local church, called the baptisms a blessing. And after the ceremony, coaches Dustin Wilson and Jake Buttram praised the ceremony. Buttram tweeted that the baptisms were "better than winning any game or any trophy".
FFRF Steps In
However, that didn't go over well with the Freedom From Religion Foundation. The national non-profit, which protects the constitutional separation of church and state, wrote Superintendent Chris Causey to demand the district cease promoting Christianity to its students.
"The involvement of a public school coach in baptisms is so over the top as to be ludicrous," wrote FFRF Co-President Annie Laurie Gaylor. "You'd be hard-pressed to cite a display of sectarian religiosity more blatant than this."
FFRF has requested the district investigate the incident and ban all further religious events. They also demand that Diehl resigns as the team's character coach. "It is inappropriate for a public school district to proselytize students by praying with students, baptizing students, or employing an outside religious leader to organize these activities," wrote FFRF Staff Attorney Chris Line. "This is especially problematic in the context of athletics, given the coercive pressure players feel to conform to coaches' expectations so as not to disappoint coaches or hurt their standing on the team."
School Says There's No Problem
The school district told local media that they reviewed the incident and determined that no wrongdoing occurred. The statement read: "The activities...were student-initiated, student-led, and occurred after the practice session had ended, and after school hours. All participation was voluntary with no requirement for attendance either stated or implied." The school was also quick to point out that Diehl is a community volunteer and not paid school staff.
School officials also questioned the complaints themselves. Superintendent Causey said they "have not received a single phone call from anyone asking us about (these baptisms). Zero. If we have concerned parents or community members, I would think they would need to contact the district office about it instead of turning to organizations that aren't even based in Tennessee."
The school district is having its attorney draft a formal response to the FFRF.
Football & Faith
School baptisms are not uncommon in this country.
In 2016, Mississippi high school football coach Ryan Smith drew controversy after he baptized one of his players. In a video of the baptism, Smith said the young man "made a decision that a man's supposed to make. He accepted Christ as his savior." And in Georgia, church officials attended a Villa Rica High School football practice and baptized 18 members of the team, including the coach. It was the second mass baptism to take place on school grounds in the state.
The baptisms at Springfield High School are just the latest in a long line of religious controversies at high schools across the country.
Those against the baptisms, like the FFRF, say that the law is clear. That a baptism led by a coach on school property is tantamount to school endorsement of religion. Whether attendance was voluntary is irrelevant.
Alternatively, those in favor of the baptisms say that they were entirely legal given that they took place after-hours, were student-led, and were not mandatory.
What do you think? Are baptisms an expression of faith that should be legally allowed on school property under certain conditions? Or should we keep God out of the public school system entirely?