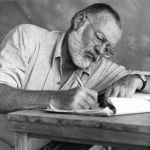 Do you enjoy writing? Do you have something to say and haven't found a good outlet for your voice to be heard? Do you have what it takes to join our Guest Blogger roster? We are looking for a few great writers who want their voice to be heard about social justice, freedom of religion, individuals rights, religion and politics, and more. Let your voice be heard all around the world by becoming a part of our new Guest Blogger program.
Requirements:
You must have your own website, blog site, or other online presence that we can exchange links with (you supply a constant link to our blog site from your site, and we supply a link back to you);
You supply a brief biography (you can include a picture of yourself if so desired) to highlight you on our guest blogger bio pages;
You must be able to participate with one article a month, up to 1200 words.
That's really all there is to it. All articles will be posted on our new ULC blog under the Guest Blogger category. We reserve the right to edit all submissions.
Please contact us with your interest and to send a sample submission. We look forward to hearing from you.
Best regards, The Universal Life Church Monastery