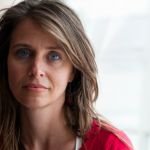 It turns out that going to church might not make you happier after all. Some studies have suggested that religiosity helps prevent depression, but a new study challenges this hypothesis, opening doors to new explanations for the relationship between religion and depression, and new problems for nondenominational online ministries to explore. While the truth about this relationship isn't yet crystal-clear, the new findings help to check premature assumptions on the part of religious enthusiasts about the pure and unassailable benevolence of religion.
The study in question was conducted by a group of researchers led by Joanna Maselko, an assistant professor of psychiatry and behavioral studies, at Duke University in Durham, North Carolina. It poses important questions for ministers ordained online. Maselko and her colleagues followed 1,200 people from the U.S. state of Rhode Island from babyhood until their late 30s and 40s. They found that in men there was no link between churchgoing habits and depression, but that women who had developed depression before 18 were more likely than other groups to stop attending religious services by their early 20s. The findings were published in the American Journal of Epidemiology.
To understand the significance of these findings, we must take a closer look at the difference between correlation and causation. That two phenomena co-occur does not mean that the one causes the other; it only means that the two are connected. It is perfectly possible that these phenomena are influenced by a third, entirely separate one. Hence, that church attendance is linked with less depression does not mean that church attendance causes a reduction in depression. (A controversial proposal might be that church attendance actually causes an increase in depression, but this, too, is very unclear.)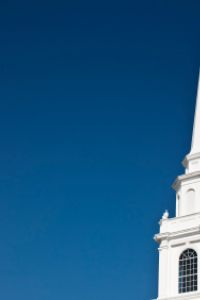 And Maselko's team has found evidence to illustrate this principle. What they found is that people who develop depression early on (like young women) are more likely to stop going to church. This could explain why church-goers are less depressed than those who don't go to church (and it could inspire people to become a minister and make a difference). If church-goers are less depressed than the less-devout, it isn't necessarily because church makes people happier; rather, it could be because depressed people were already going to church in the first place, but stopped going because of extenuating life circumstances. In other words, churches, mosques, synagogues, temples, and other houses of worship don't necessarily make happier people; they simply retain them.
An important observation to make about this study is the discrepancy between men and women in depression rates. It isn't enough to point out that correlation does not equal causation; we as ULC ministers must also find out why depressed women are more likely to stop attending religious services than depressed men. Is their depression more severe, and hence more draining or demanding of their time and energy? Does the church community fail to address the emotional and mental concerns of modern women? These kinds of questions deserve further exploration to yield greater insight into the causes of depression and how it relates to gender.
Maselko's research breaks down walls and raises a lot of questions. Not only does it challenge the uncritical assumption that church attendance creates happiness, but it forces us to ask exactly what is the relationship between these two things, how we can make our ministry a more welcoming place for our parishioners, and how we can address issues of depression among women in our congregation and muster support and community organizing efforts in their behalf. Studies like the one conducted by Maselko and her colleagues do not mean that church shouldn't make people happier, of course--anything that makes people happier is a good thing--it just means that churches need to adapt to the modern day and accommodate the needs of modern-day people. That is one goal the ULC Monastery hopes to achieve.
Source: