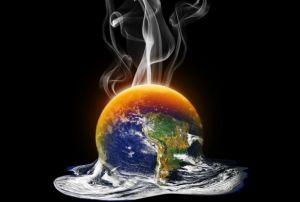 Global warming exists. At least so say the vast majority of scientists. Sometimes called climate change, it is the phenomenon of the overall average temperature of the planet going up as a result of carbon dioxide trapping heat and throwing our planet and weather patterns into disarray.
Despite the overwhelming consensus across several disciplines, some people (such as the current field of Republican presidential candidates) would rather stick their heads in the sand and pretend it isn't happening until the rising oceans wash them out to sea. Case and point: Florida. Governor Rick Scott has barred state workers from merely mentioning it even as his coasts are losing ground to the encroaching waters of the Atlantic.
Governor Scott recently suspended Bart Bibler without pay from his job at the office of Environmental Protections for letting slip the cusswords that are, "climate change." These are the very people whose job it is to monitor and combat the damning effects of global warming on the state yet they can't actually talk about it. Not only was Mr. Bibler suspended without pay, but he was forced to undergo psychiatric evaluation before being allowed to return to work. He would have been better off as cop shooting a black man while on camera. At least he would have kept receiving his paycheck.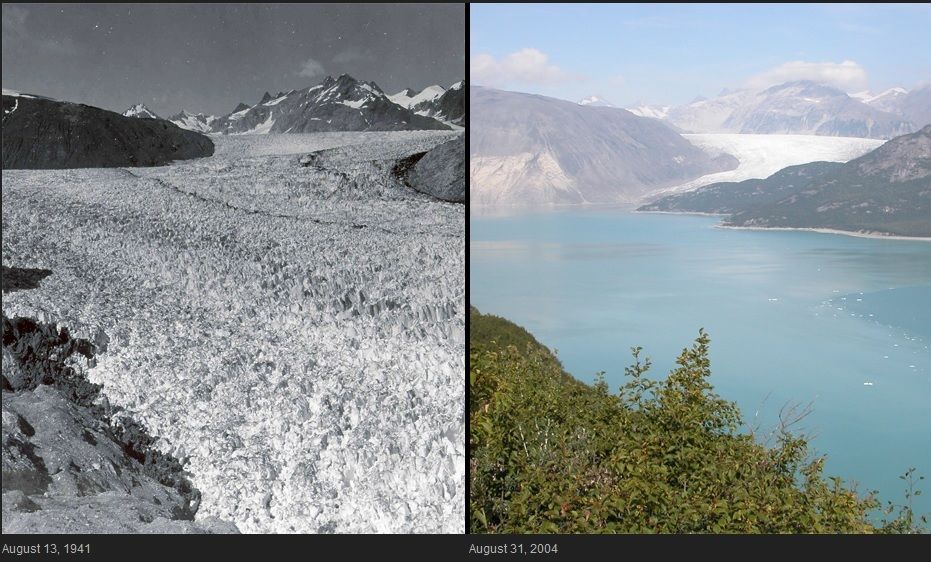 A coalition has risen up against the scientists and mountains of evidence to declare in one voice, "nah uh!" Unburdened by silly things like proof of their view and armed with questions like, "well then why does it snow?", and "what if it's God's wrath?", they admit that they aren't scientists right before speaking with the authority that should only come from years of study and experience in a scientific field. Florida isn't the only state either. North Carolina, Louisiana and Tennessee have all passed laws that attempt to cast doubt on established climate science in boardrooms and classrooms.
Let's just take a moment to addresses some common erroneous claims.
Climate has changed before, no need to worry
Yes, the climate changes on its own when greenhouse gas levels rise, so why would we want to make it even worse by pumping out huge amounts in addition?
It's just the sun, calm down
When the temperature goes up due to the sun, we always see more solar activity. In the last few decades, solar activity has gone down while the temperature has gone up.
It's God's punishment for them gays
Should there exist a God that hates gay people, he has a really odd way of showing it by flooding the old Confederate states that fight tooth and nail against marriage equality. It's also odd that people who claim this accept the existence of a God merely on faith and reject a tsunami of hard evidence for global warming.
It's a hoax, look at this snowball I found
US Senator Inhoffe (Tulsa OK, R) brought a snowball in to the Capitol Building for show and tell as definitive "proof" that the planet isn't burning up. The only trouble with that is the record breaking snowfall in Washington DC is (...get ready...) actually proof that global warming is real! As the average temperature on the planet is raised, it doesn't make everything hot all of the time. It actually just throws our weather patterns into the extremes. This can mean large areas will see snowier winters like the eastern US, or severe droughts like in California.

How many grandchildren of even these Republicans will have the chance to turn back the doomsday clock? 97% of the scientists on this planet are in agreement that if we fail to act NOW, not only will the future children of the politicians will suffer skin diseases, economic collapse, social disorder and multitudes of dying and hungry humans, willing to kill for food and drinkable water. California is just the beginning.
What do you think and what should we do?