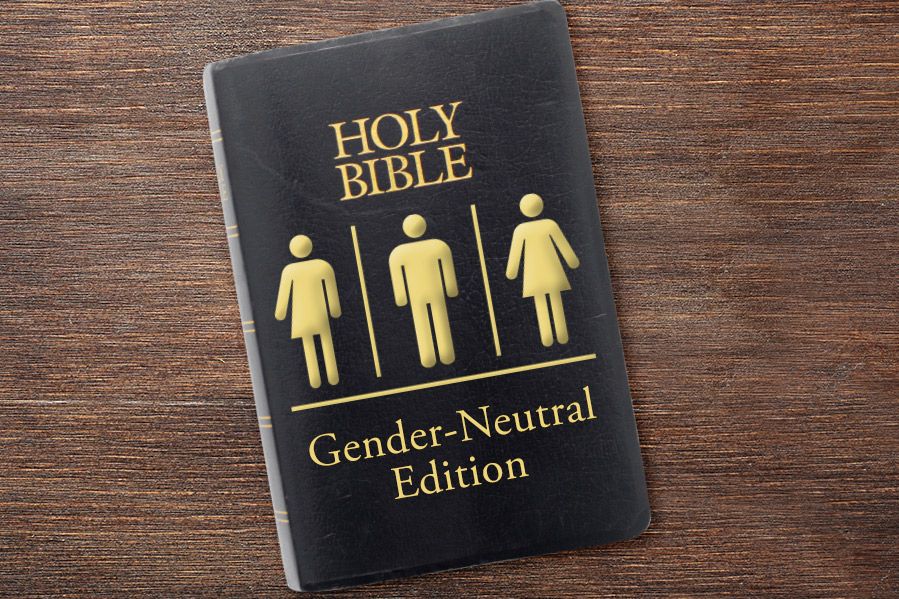 They are Risen? The Church of England is considering doing away with gendered pronouns for God altogether in an effort to adopt more inclusive language.
A new commission will discuss whether or not to officially adopt the new language this spring, and should they make any formal recommendations, the church's synod would have to officially sign-off on it. 
That could mean that "He" and "Him" would no longer be appropriate when referencing God in prayer, and that the Lord's Prayer would likely drop the "our Father" phrase.
Is a gender-neutral God coming to a church near you?
Is God Gender-Neutral?
This seismic shift in how to refer to God comes amid mounting interest from worshippers.
Reverend Joanna Stobart, a vicar in the diocese of Guildford, Surrey, is among those leading the charge. In a statement to church leadership, she wrote:
"Please could the Liturgical Commission provide an update on the steps being taken to develop more inclusive language in our authorized liturgy. And to provide more options for those who wish to use authorized liturgy and speak of God in a non-gendered way, particularly in authorized absolutions where many of the prayers offered for use refer to God using male pronouns?"
And leadership appears to be listening, though the change would require a formal process.
"A new joint project on gendered language will begin this spring," explained Rt Rev Dr Michael Ipgrave, Bishop of Lichfield. "In common with other potential changes to authorized liturgical provision, changing the wording and number of authorized forms of absolution would require a full synodical process for approval."
While the Church of England is underlining that a move this drastic will require leadership to sign off, they're also saying that, well, times change.
"This is nothing new. Christians have recognised since ancient times that God is neither male nor female, yet the variety of ways of addressing and describing God found in scripture has not always been reflected in our worship," explained a spokesperson for the Church. "There has been greater interest in exploring new language since the introduction of our current forms of service in contemporary language more than 20 years ago."
Church Gone Woke?
Unsurprisingly, the idea of a gender-neutral God – upending thousands of years of tradition – is causing some friction in the church. 
"We're being a bit woke," conceded one anonymous priest, who nevertheless defended the potential language revision.
But not everyone is a fan of the Church considering a pronoun overhaul when it comes to God. 
"I sincerely hope the bishops of this fine country of ours have been on the phone to [Archbishop of Canterbury] Mr. Welby and said wise up for God's sake," added Irish actor Charlie Lawson. "There is absolutely nothing good about this at all."
The Future of God's Pronouns
As it stands now, the church has only announced their intention to begin a formal discussion in the coming months, so it's entirely possible that 'God the Father' won't be going anywhere.
Regardless, even the possibility of more inclusive language when talking about God has caused quite an uproar in the Christian community in the United Kingdom and beyond.
What do you think? Is more inclusive language for God the right move? Or is it simply a performative appeal to progressive parishioners?