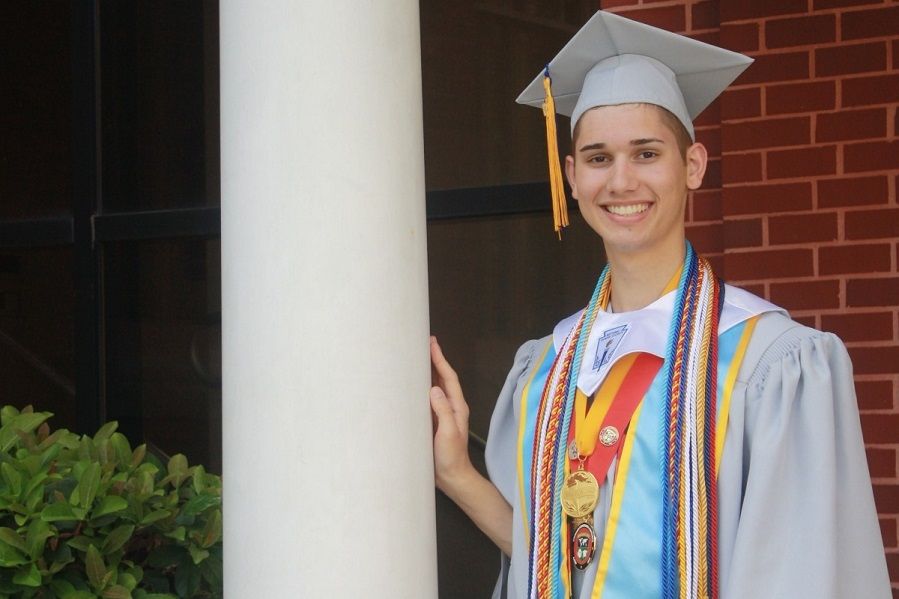 ---
Seth Owen was a high school sophomore when his Southern Baptist parents uncovered a secret he'd been keeping for years. He was gay.
"I was writing a paper, and my dad decided to check my phone late in the evening," recalled the now 18-year-old Owen. "He found a damning photograph of me and another guy. Nothing inappropriate, but it clearly indicated that I was gay."
His parents were shocked, and began grilling him on his sexuality an ordeal which lasted late into the morning hours. Unsure how to proceed, they eventually decided a healthy dose of Christian counseling would be the best way to set him straight. "It was not like a conversion camp, but it was definitely awkward conversion therapy where they tried encouraging stereotypical masculine tasks and things like that," Owen explained.
Conversion Therapy Lives On
Conversion therapy aims to change a person's sexual orientation or gender identity, although the strategy has been highly criticized and seems to be losing public support. Nonetheless, the numbers don't lie. Over 700,000 LGBTQ Americans between the ages of 18 and 59 have been subjected to conversion therapy at some point in their lives, a 2018 report from UCLA's Williams Institute found. Tens of thousands more will undergo conversion therapy before they turn 18.
After a few months spent undergoing highly questionable "conversion" tactics, Owen was finally able to convince his parents that no amount of therapy would turn him straight. He was gay, and that was that. But Owen soon found it impossible to reconcile his own beliefs with those preached at his parents' church: that gays should never serve in the church, and that transgender people were not human. When he pleaded for them to find a more inclusive parish, there was an ultimatum: accept our church or move out.
Things Reach a Breaking Point
In February of this year, as tensions between him and his family continued to escalate, Owen decided to leave home for the good of everyone involved. "The worst part was I was packing my bags, and I was walking out the door, and I was hoping that my mom would stand in my way," he explained. "I was hoping that she would say 'I love my child more than I love my religion.'"
It didn't happen.
Instead, another blow came soon after. While living with a friend, Owen learned he had been accepted to Georgetown University. But there was a problem tuition was far too expensive for him to cover, and his parents refused to help after he moved out. "I started to cry, because I realized there was no way that I could go to college," Owen said.
But just when all seemed lost, the community rallied around him.
**With a Little Help From His Friends
**
Owen's former biology teacher was moved by his story and decided to set up a GoFundMe page for his tuition. The initial goal was $20,000. As of today, the campaign has raised over $140,000 blowing the original goal out of the water. Owen will now join Georgetown University's Class of 2022, and hopes his story will inspire others to embrace the adversity they're facing.
"I remember growing up and saying I had really strict religious parents, and people would brush it off," he said. "I would tell that sophomore kid to hold their head high, roll their shoulders back and be exactly who they are."