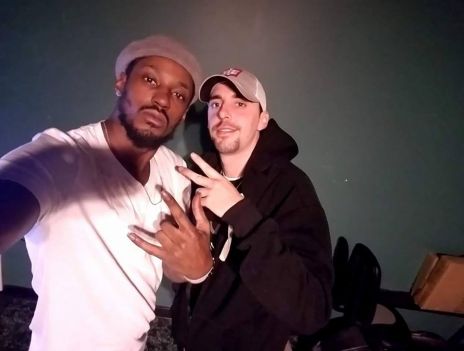 No parent should ever have to bury their child, but leave it to one local police department to take an already-heartbreaking occasion and turn it into a nightmare.
Donna Watson was gathered with friends and family for a funeral ceremony following the sudden death of her 31-year-old son Troy. The service had just gotten underway in the Virginia church when a dozen armed police officers in tactical gear decided to disrupt the funeral. Apparently, Troy's best friend Rodney Peace in attendance that afternoon was wanted on a number of criminal charges.
Instead of waiting for the ceremony to conclude to take Peace into custody, authorities barged into the crowded church mid-ceremony to grab him, leaving attendees in shock and one grieving mother beside herself.
"I will never have an opportunity for a do-over on my son's funeral never," Donna Watson wrote in a Facebook post. "There was standing room only in the chapel, so you can imagine the scene. After being taken outside the chapel, (Peace) begged the officers to please let him go back in because this was, and always had been his best friend. They handcuffed him, and let him sit outside the chapel doors to listen to the service."
Peace was supposed to speak at the funeral but was ultimately unable to do so.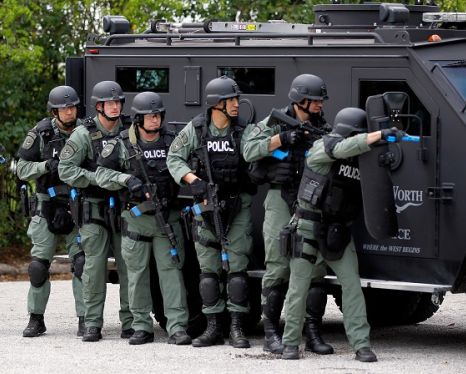 Funeral Crashers
Donna Watson slammed the police response as "inconsiderate" and "heartless" and demanded to know why the arrest of her dead son's best friend couldn't have waited until after he was put to rest. Many online seemed to agree.
But authorities argued it was the right thing to do. Police Lt. Paul Intravia insisted that although the timing was "unfortunate", officers had little choice but to act on reports Peace was at the funeral. "We had been looking for him for some time and he has avoided arrest since October last year," he explained to reporters.
Intravia was quick to point out Troy Watson's final goodbye and Peace's role in it was not their only consideration. "We have a victim that's involved in this as well and their rights are just as important as his right to say goodbye to his friend. They could have simply escorted him out when they first made contact and brought him directly to jail."
Was There a Better Way?
That very same debate was then waged on social media, where police supporters and detractors traded jabs. One commenter argued the police tactics were poor: "They could have waited and some could have (dressed) in plain clothes like a suit," and police had zero consideration for "how the deceased family would feel about having their family member's funeral be disrespected."
"Arrest warrants aren't executed with the criminal's convenience in mind," another person shot back. "There is no, 'sorry to bother you, you're wanted on 'x' charges. Is now a good time to take you down or should we come back when you're ready.'"
"Rather than blaming police for protecting citizens by putting away criminals," wrote another, "why not maybe, blame criminals for their actions that cause painful consequences to innocent people around them?"
Paying (Dis)respect
Regardless of your affinity for maintaining law and order, it is worth asking if police officers should consider the moral implications of raiding a funeral particularly when the family involved has no part in any alleged crime.
As Donna Watson noted, there is no "do-over" when it comes to a family member's funeral. The memory of that event will now forever be tainted by an ill-timed police raid that some argue was avoidable.
It certainly seems a curious decision - especially in an era when police tactics are under increased scrutiny and police departments are constantly searching for ways to bond with the community and increase public support. Finding another option for detaining the best friend could have helped the cops save some face not to mention shielding a grieving mother from additional stress and embarrassment. But too late now.