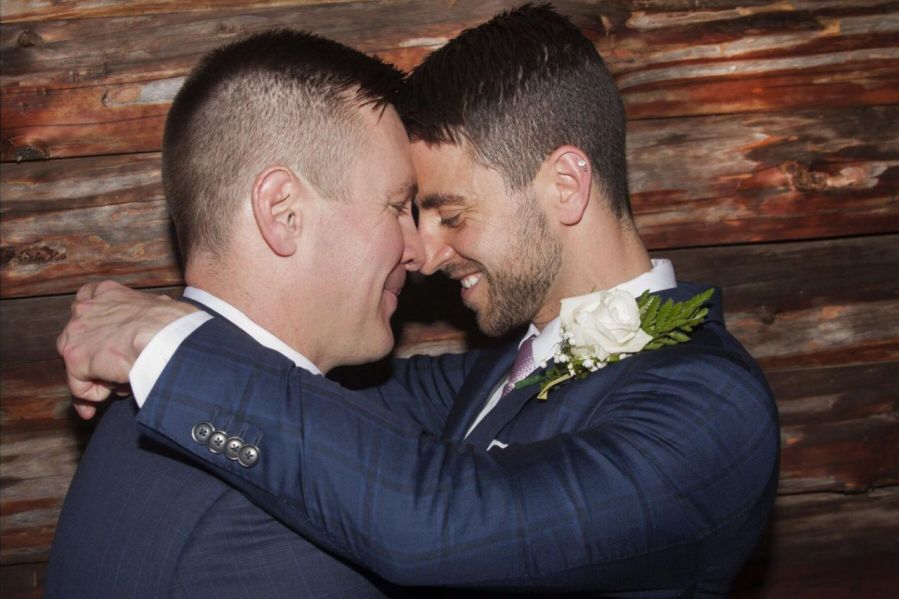 ---
A same-sex couple in Pennsylvania was shocked when they opened a package that was supposed to contain programs they had ordered for their upcoming wedding. Instead, Stephen Heasley and Andrew Borg were treated to roughly 80 copies of a pamphlet titled "Understanding Temptation" that was filled with hateful anti-gay messages.
The couple had custom-ordered these wedding programs online from printing company VistaPrint: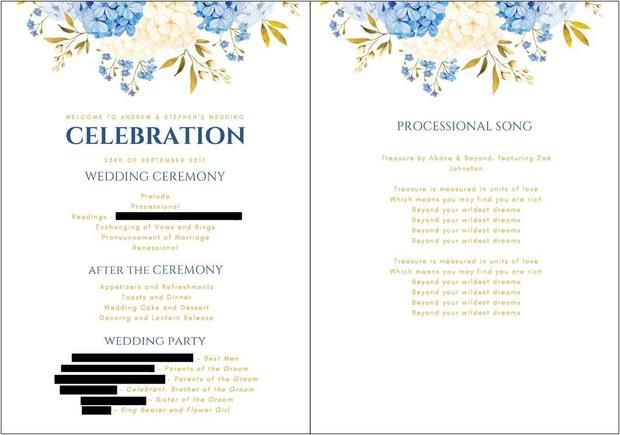 But when they unboxed their order the night before the wedding, they were met with this: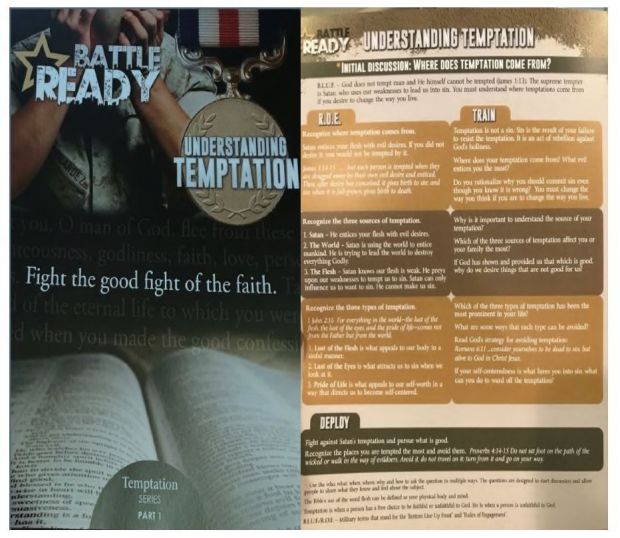 Among other targeted messages, the pamphlets claimed gay relationships were equivalent to a temptation from Satan. "Satan entices your flesh with evil desires and sin is the result of your failure to resist the temptation. It is an act of rebellion against God's holiness," they read.
Return to Sender
It's unclear exactly how the intended order was replaced with homophobic pamphlets, although some reports speculate it was a rogue employee with anti-gay beliefs who made the decision after noticing the wedding program contained two grooms.
The furious couple has filed a lawsuit against VistaPrint, claiming the company could have done more to prevent something like this from happening. "The pamphlets were plainly sent to threaten and attack Mr. Heasley and Mr. Borg because they are gay" says the couple's lawyer.
The Show Must Go On
Without time to make another order, the couple had to rush to print out the programs themselves before the ceremony. But with the jarring experience fresh in their minds, it cast a shadow over their special day. They couple even feared for their safety, as Heasley explained to reporters:
"We realized that whoever had sent this had our personal addresses. We were getting married on a family farm in what we understand to be a fairly conservative and rural part of Pennsylvania. If ill-intentioned people decided to target our wedding and guests, we would have very few options to escape or seek shelter."
Massive Mistake
After learning about the incident, VistaPrint apologized profusely for their mistake, insisting they've always supported the LGBT community wholeheartedly. They promised to get to the bottom of it, and announced an internal investigation to figure out how and why the pamphlets were sent. The investigation is still ongoing, so the couple will likely have to wait to get answers.
A Questionable Strategy
Regardless of who sent the pamphlets, it's interesting to consider the motivations behind it. What was the sender hoping to accomplish? Did they really think by sending anti-gay messages in lieu of wedding programs that the couple would see the error of their ways and call off the wedding? That seems a bit of a stretch. Unfortunately, they did succeed in injecting anxiety into what was intended to be an uplifting and joyous affair.
In our estimation, trying to sabotage the couple's wedding says a lot more about the sender than it does about the supposed "sinners."