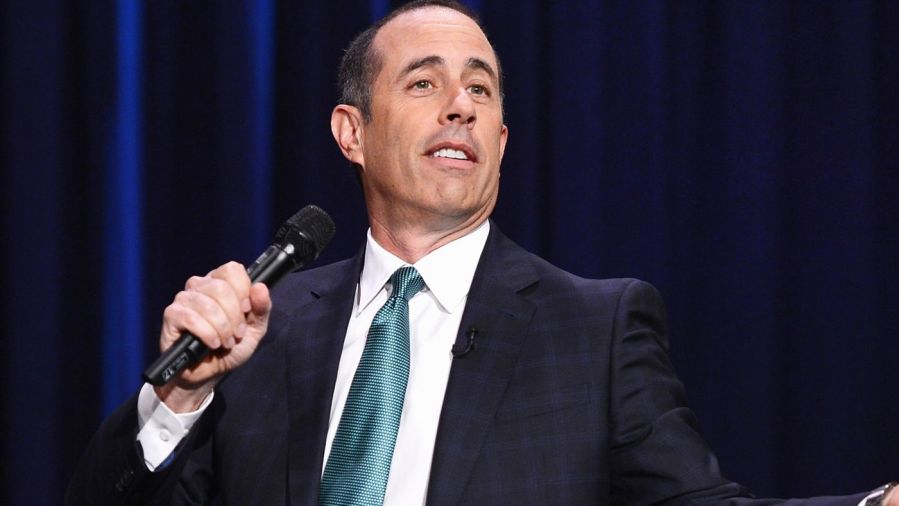 ---
Famous Jewish comedian and actor Jerry Seinfeld is under fire after a visit to Israel earlier this month. Why the outrage? It started when he took his family to a so-called "anti-terror fantasy camp" in Jerusalem's West Bank, which acts as a sort of training academy for fighting terrorists. It even offers courses where tourists can learn "how to fight terrorists" themselves. But when the comedian tried to turn the experience into a PR opportunity, the reaction was forceful and negative. One Rolling Stone writer cynically commented on how thrilled Seinfeld appeared to be:
I can never unsee Jerry Seinfeld gleefully posing with a machine gun at an IDF fantasy camp https://t.co/DVSykkOAXS pic.twitter.com/XseO2XPTkm

meaning machine (@EricThurm) January 8, 2018 The training camp is run by an organization called Caliber 3. In a now-deleted Facebook post, Caliber 3 wrote, "The legendary Jerry Seinfeld and his family were at Caliber 3 during their visit to Israel last week, they came to us for shooting training with displays of combat, Krav Maga, assault dogs and lots of Zionism. It was great."
While Seinfeld may have had good intentions with this visit, the decidedly pro-Israel tone rubbed many the wrong way. Among them was U.S.-Palestinian artist and poet Remi Kanazi, who fired back: "Jerry Seinfeld and his family play fascists in the West Bank. Indoctrinating his young children to murder Palestinians and steal land."
Adding to the outrage, Caliber 3's training grounds feature buildings flying Palestinian flags and faux human targets with Palestinian national scarves wrapped around their heads.
Well, That Joke Bombed
Things only got worse after Seinfeld toured an Israeli air force base and attempted to make light of the experience on Twitter. He wrote: "Bombing. World of difference between them and me."
JERRY SEINFELD AT ISRAEL'S RAMON AIRBASE WITH THE ISRAELI AIR FORCE
https://t.co/k46pAWxRcl
Bombing. World of difference between them and me.

Jerry Seinfeld (@JerrySeinfeld) January 9, 2018 For many, his attempt at humor fell flat. Across social media, the criticism was scathing.
"Hmmm. Scoring jokes on the mass destruction of human lives seems like a questionable idea," wrote one Twitter user. "How does it feel being with a terrorist army of an illegal regime that kills children?" responded another.
Jewish Pride vs. Zionist Violence
Should the beloved comedian have steered clear of the controversial terrorist fantasy camps? What about the questionable joke? Being Jewish, Seinfeld probably has a different view on Israeli defense forces than do the hordes of outraged Twitter users.
While Palestinian-rights groups are calling for a boycott of everything Seinfeld, others are simply demanding an explanation. Is Jerry anti-Palestine? Or was he simply trying to inject some humor into an extremely difficult conflict? So far, the comedian has declined to comment on the outpouring of criticism.
Your thoughts?