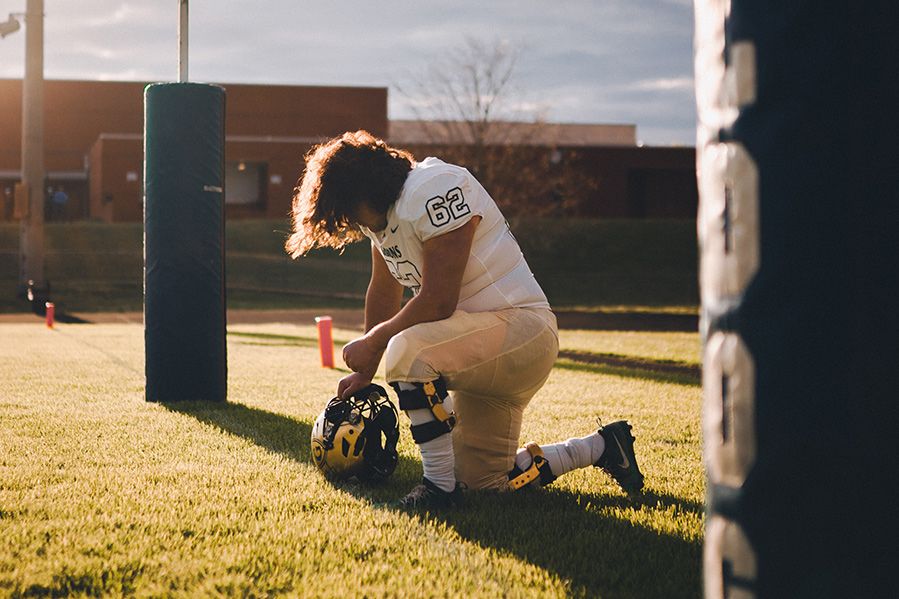 It might be time to start calling them the "Friday Night Heavenly Lights."
A new Florida bill just signed into law explicitly allows prayers to be played uninterrupted over the loudspeakers before high school sporting events. 
Now, some Florida schools say they are eager to take advantage of this new policy to spread the Good Word at public school football games this fall.
How exactly did this come to pass, and what could it mean for the future of religion in public schools? 
Can We Have Your Attention Please…
Florida House Bill 225 is, on its head, a bill designed to restructure the Florida High School Athletic Association and allow homeschooled students participation in high school athletics.
But squirreled away in the bill is a provision allowing any schools participating in an athletics championship – playoffs, tournaments, etc. – "the opportunity to make brief opening remarks, if requested by the school, using the public address system at the event."
These could take the form of run-of-the-mill good sportsmanship announcements like "have a good game" or "may the best team win," and those undoubtedly will be heard.
But the governor's office also explicitly clarified that this extends to prayer. 
"You have a right to free expression of religion," said Governor Ron DeSantis during his signing of the bill. "If government is denying your right to say a prayer before the game, they are infringing your speech."
God Takes the Field
At least one school is already anticipating their first public prayer to Jesus once the bill goes into effect on July 1st. 
"The next time Cambridge Christian returns to play for a state championship—and we will return—we will pray over the loudspeaker before kickoff," said the head of Cambridge Christian School, Sean Minks. 
There are a couple of additional rules:
The pre-game remarks cannot be "derogatory, rude or threatening"
The school must make an announcement that the remarks do not necessarily reflect the school's opinions
But other than that, the pregame loudspeaker remarks will be unregulated – meaning schools or members of the team are free to engage in any sort of prayer they like. 
Too Much Church In the State?
Not only is the bill a violation of separation of church and state, opponents say, but it's also a thinly veiled attempt to further inject Christianity in public schools.
While there's nothing in the bill specifically saying the prayers must be from a particular religion, critics argue that Christian prayer will undoubtedly dominate these events; Christianity is far and away the most popular religion in Florida, with over 70% of Floridians identifying as Christian.
What are the odds, critics ask, that a Florida school picks a Muslim prayer? A Jewish prayer? A Satanic invocation? It would seem unlikely. 
However, bill sponsor Fred Hawkins rebuffs the belief that this is a means to insert Christianity into schools, pointing out that prayer is just one of many uses the opening remarks could have.
"It could be recognition. It can be retirement of a coach. A lot of things can be used in these opening remarks," he said.
Jesus Inches Further Toward the Classroom
This is hardly the first controversy over prayer in public schools, nor will it be the last. But it seems the football field has become one popular arena for this fight. 
The Florida law comes on the heels of the Supreme Court vindication of Joseph Kennedy, a Washington state high school football coach who was let go from his coaching position after refusing to stop publicly praying on the 50-yard line during and after games.
Lower courts repeatedly ruled against Kennedy, but he appealed all the way to the Supreme Court, where the nation's highest court ruled that he was unjustly let go. Their reasoning: a public school coach leading his team in prayer did not amount to coercion or endorsement of the Christian faith.
It would appear a similar justification is being used in Florida. Prayer is allowed from all religions, so the law doesn't promote one over another. But what type of prayers will actually be heard? Critics have a good guess. 
What is your reaction?