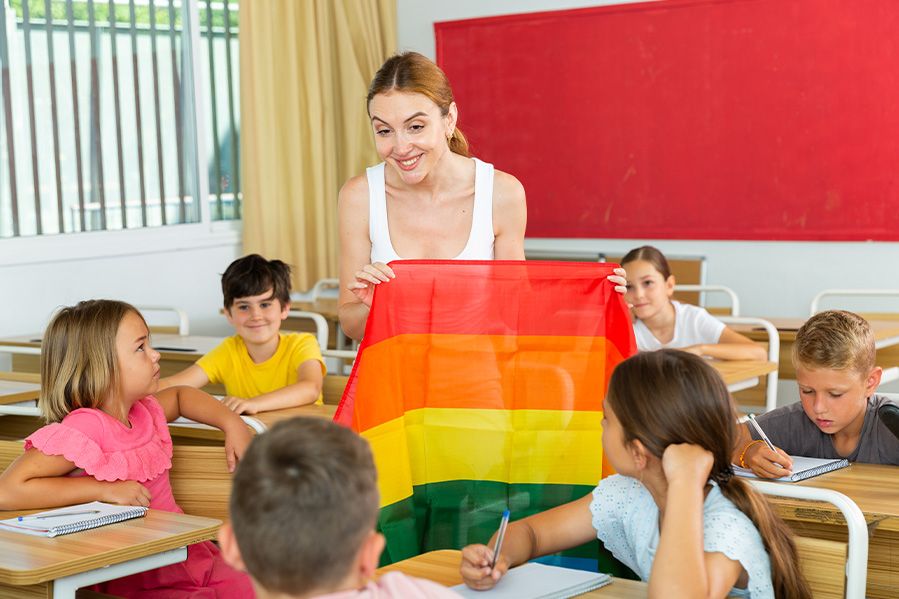 To what extent should primary level students be taught about LGBTQ issues in the classroom?
Florida says none. Zip. Zero.
A bill that would make it illegal for primary school teachers (pre-K through 3rd grade) to mention sexual orientation or identity is flying through the Florida legislature at a meteoric pace. The bill will also severely limit how teachers in upper grades can talk about sexual orientation.
Dubbed the "Don't Say Gay" bill by opponents, it would not only make it illegal to mention the existence of homosexuality to children – it would allow parents to sue teachers or schools that do so.
LGBTQ advocates did not mince words on this bill: If it passes, they say kids will die.
Florida Strikes Again
"This bill will erase young LGBTQ students across Florida, forcing many back into the closet by policing their identity and silencing important discussions about the issues they face," said Sam Ames, Trevor Project advocacy director. 
Advocates point to the high suicide risk for gay youth as proof that this bill will make Florida a more dangerous place for them to live. Secretary of Transportation Pete Buttigieg's husband Chasten weighed in, suggesting that the bill will lead to an increase in suicide.
In some cases, a sympathetic teacher might be the only adult a gay student feels comfortable or safe talking to. If this bill passes, they say, teachers will be forced to choose between helping their students and potentially losing their career.
Think of the Children!
But those advancing the bill in Florida claim it isn't about oppressing gay youth at all. "This bill is about defending the most awesome responsibility a person can have: being a parent," said one of its sponsors, state Rep. Joe Harding.
And state Senator Dennis Baxter, who filed a companion bill, pondered why homosexuality would ever be brought up around children in the first place. "At that age they need to be worried about reading and worrying about their math," he said. "For me, it's why are we sensationalizing this age to have all these questions and to force so many questions on gender on these children at that age?"
Yet LGBTQ advocates insist that the bill effectively demonizes homosexuality by making it unacceptable to talk about. There's nothing wrong with acknowledging homosexuality's existence to children, they argue.
"LGBTQ students deserve their history and experiences to be reflected in their education, just like their peers," argues Ames. 
What do you think? Is it a bad idea to shelter kids from gay issues? Or is it a parent's ultimate right to decide when and how their child learns about homosexuality?