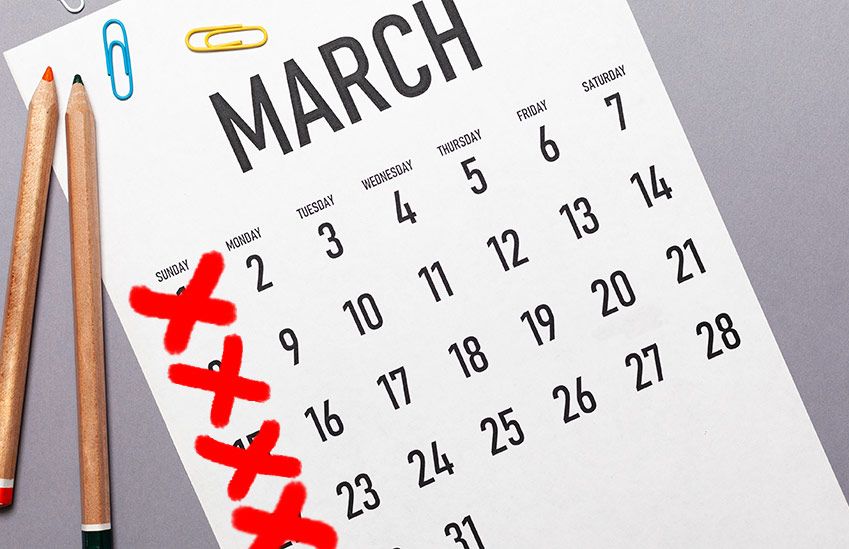 A former Pennsylvania mailman is suing the U.S. Postal Service for forcing him to work on the Lord's Day.
Self-described evangelical Christian Gerald Groff filed a lawsuit against the USPS, which employed him for the last seven years. He's claiming he was unfairly forced out of his job after refusing to work Sundays for religious reasons.
Although Groff had always gone to extraordinary lengths to make up for his holy day off by trading shifts, working holidays, evenings, and Saturdays, the federal lawsuit claims the Postal Service began enforcing a no-exceptions Sunday policy and disciplined him with suspensions lasting up to two weeks at a time. Finally, he was let go.
Does he have a case?
Is It Discrimination?
Groff's attorney, David Crossett, made an emotional case against this perceived religious discrimination:
"In a free and respectful society, government should recognize those differences among us that make us great, rather than punishing those differences, particularly when those differences result from our sincerely held religious beliefs."
Aside from demanding his full reinstatement, complete with back pay and a yet-to-be-determined compensation for emotional distress, Groff has also requested the Postal Service change its policies in order to provide equal employment opportunities for those who choose to observe the Sabbath on Sundays, although the lawsuit made no mention of any other religions - either official or unofficial. It stands to reason that if Groff is successful, the USPS will have to accommodate all sincerely held religious beliefs, 
Though it may seem like a legal long shot, Groff could very well be taking his cues from a devout Christian from Miami, who earned quite the windfall for her own religious persecution.
Although Marie Jean Pierre was fired from her job as a hotel dishwasher in 2016 for refusing to work on Sundays, a federal jury eventually awarded her a cool $21 million in punitive damages (as well as $36,000 for lost wages and $500,000 for emotional anguish) after she sued the Conrad Hotel on the basis of religious discrimination. Similar to Groff's case against USPS, Pierre was willing to trade shifts with her co-workers to accommodate her desired day of rest. But her employer eventually demanded she work her shift as-scheduled. After six weeks of no-shows, she was let go.
How Far Should Religious Exemptions Go?
Although such examples are few and far between in the Western world, the American non-profit Workplace Fairness notes religion-based discrimination cases have risen 41% between 1997 and 2015, with subsequent payouts up a staggering 174%.
The organization insists the denial of accommodation for religious beliefs or practices remains the most common form of discrimination, contravening both Title VII of the Civil Rights Act of 1964 and the Religious Freedom Restoration Act (RFRA).
"This can include requiring an employee to work on his Sunday Sabbath, even though other employees are willing to trade shifts with him; forcing an employee to remove her hijab (scarf) to comply with the company's dress code even though other employees wear baseball caps on the job; not allowing employees to display religious icons or other expressions of religious belief in their work spaces, although employees are allowed to display other types of personal items."
There are most definitely a lot of workplace protections for religious beliefs, and it's worth noting that the religion doesn't have to be a traditional, organized religion like Christianity or Islam. It can be "a completely unique set of beliefs, but those beliefs must be sincere and meaningful."
That could, conceivably, leave a lot of room for abuse. But then again, is a postal worker trading shifts so he can get Sundays off to observe his religion really causing undue hardship to a business that employs half a million people?
In our secular society, religious employees should have reasonable accommodations made to practice their faith. And employers should not suffer undue hardship from religious exemptions.
The question is, where is that line?