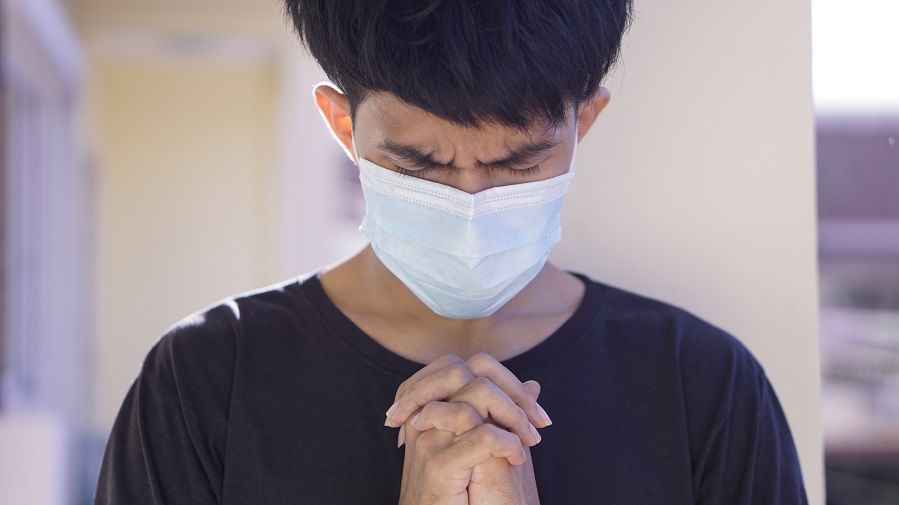 As the coronavirus continues to fan fears of an impending pandemic, some government officials are turning to a familiar ally for combating dangerous threats: prayer.
And while many people around the world believe in the power of prayer, certain countries are taking things a step further, arguing that faith can actually provide immunity from the disease.
Chief among these pious officials is Indonesian health minister Terawan Agus Putranto, who insists the planet's most populous Muslim nation has so far avoided a coronavirus outbreak on the power of prayer alone. The former military doctor scoffed at Harvard researchers who've theorized that the disease almost certainly has reached Indonesia, it just hasn't been tested for yet. He called these claims "insulting."
"If there are other countries protesting [our approach], just let them; it is our nation's right to rely on the Almighty," Putranto declared. "Why should we be ashamed of relying on the Almighty? We should not be ashamed of praying."
But the official tally still holds Indonesia's cases of COVID-19 at zero. If that's really the case, is Allah responsible, or is it just pure luck?
God(s) Will
It's worth noting that Muslims aren't alone in claiming that divine assistance is on the way; faith leaders in Jerusalem are also attempting to harness the power of prayer to protect their people.
"As Jews, we believe that God has the power to send healing," declared Rabbi Avi Berman, one of about a thousand Jews who stood before the Western Wall in Jerusalem to pray for a coronavirus cure, reciting prayers in both Hebrew and Mandarin for the many Chinese victims. "We are not doctors, but we can pray."
Not to be outdone, Christians are jumping on board as well. Nebraska pastor Hank Kunneman of One Voice Ministries has prophesized that the U.S. will ultimately be spared on account of, among other things, the government's support of Israel and pro-life legislation. An excerpt from the sermon in question:
"Listen to the words that I speak to you at this moment, says the Living God. I have extended and opened a window of mercy to this nation at this time. Therefore the virus that they speak of, the prognostication, the diagnosis — my mercy is the quarantine that shall be greater than what they have spoken to you, United States.
Because of the administration that stands in this land, who honors me, who honors the covenants of your forefathers and of the Constitution, and because they have aligned themselves with Israel, and because they have sided on the right side of life — life in the womb, life given outside of the womb — therefore I give life to this nation, and I give mercy."
Church Contagion
So far, church communities in the West have been largely unaffected by the disease. But that could change at any moment, as evidenced by the large outbreak of coronavirus which originated in the Shincheonji Church of Jesus, a controversial megachurch in South Korea.
Cases have since exploded in the southern city of Daegu, home of the group's headquarters. More than 9,000 church members are under quarantine. Officials say many of the cases stemmed from one woman, a so-called "super spreader," who continued to attend events and services despite feeling ill.
"To them, getting sick is a sin because it prevents them from doing God's work," explains Christian Portal News founder Chung Yun-seok.
Ironically, as faith leaders are calling for prayer to stop the spread of the virus, health officials are advising people that one of the best things they can do to fight the disease is avoid large gatherings – like church services.
If there is a God (or gods) you plan to pray to during this time, it sounds like those prayers would be safest to perform at home.