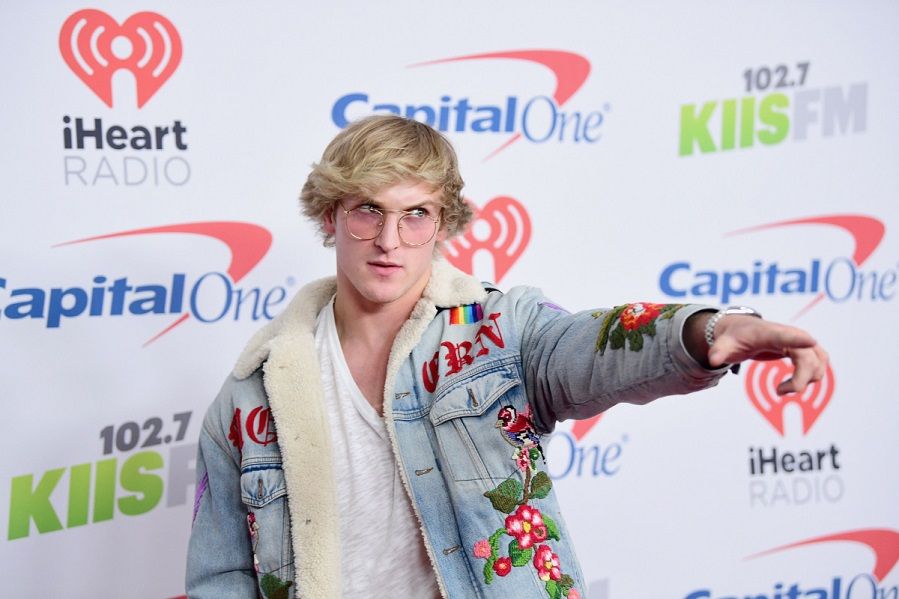 ---
In the internet age, you no longer have to go to Hollywood to become famous. The emergence of YouTube has spawned a generation of online bloggers who amass millions of followers and make millions of dollars through ad revenue on their videos.
Typical material in these "vlogs" includes crazy stunts, outlandish pranks, and other attention-grabbing antics always accompanied by an over-the-top title to generate interest. Popular videos get shared all over the internet, rack up tons of views, and generate piles of cash for their creators.
It's all laughs and paychecks, until things go too far.
One of YouTube's brightest stars, Logan Paul, is suddenly at risk of losing everything after he posted a highly controversial video in which he films -- and appears to laugh at -- the dead body of a suicide victim.
Under the title, "We found a dead body in the Japanese Suicide Forest " the video (which has since been deleted) shows Paul and his crew venture into Japan's Aokigahara forest a notorious site for suicides. The camera is turned on a deceased person as the YouTuber pokes fun at the body's appearance. The crew then drinks sake in a nearby parking lot as emergency crews carry the body away.
Widespread Backlash
Although Paul claimed his intent was to raise awareness for mental health issues, the backlash came almost immediately. Critics angrily pointed out how disrespectful the footage was to the victim and their family. "What if that was your family member?" many asked. Actress Anna Akana had a particularly cutting reaction:
Dear @LoganPaul,

When my brother found my sister's body, he screamed with horror & confusion & grief & tried to save her. That body was a person someone loved.
You do not walk into a suicide forest with a camera and claim mental health awareness.
Anna Akana (@AnnaAkana) January 2, 2018 Breaking Bad actor Aaron Paul (no relation, thankfully) didn't hold back, either:

Dear @LoganPaul,
How dare you! You disgust me. I can't believe that so many young people look up to you. So sad. Hopefully this latest video woke them up. You are pure trash. Plain and simple. Suicide is not a joke. Go rot in hell.
Ap

Aaron Paul (@aaronpaul_8) January 2, 2018 With the tide clearly breaking against him, Logan Paul removed the video but not before it had racked up some six million views. YouTube has acknowledged that the video violated their policy and public pressure is mounting for Paul to receive punishment.
**Loyal Fans: "Who Cares?"
**
Despite the storm of negative publicity, not all of Paul's fans are jumping ship. In fact, some voiced their support for the embattled star on Twitter, saying they "forgive him" and are "tired of all the criticism." They argue that humor is simply a "coping mechanism" in intense situations, and that Paul shouldn't be judged for how he reacted on camera.
It's worth noting that many of Paul's followers are young teens who perhaps can't fully grasp why people are so angry about the video -- although that makes his decision to broadcast the disturbing content to them all the more disturbing.
Anything For Fame
People have always been willing to push the bar in search of fame, but this surely takes the cake. How could someone think it a good idea to record a dead body and upload it on the internet for millions to see?
In one word: views. Having tasted success, it seems some YouTubers will stop at nothing to gain attention, increase their followers, and, of course, make more money. With eyes trained on money and popularity, all moral considerations go out the window.
In our hyper-connected society, this dynamic is deeply troubling. Whereas entertainers of decades past had to run things by producers, network executives, and the FCC, these days YouTube stars can film whatever they want and broadcast it to millions of people with essentially no oversight. The appearance of videos such as the one filmed in Japan seem to be an inevitable result.
The internet has made life better in countless ways, but this is certainly not one of them.