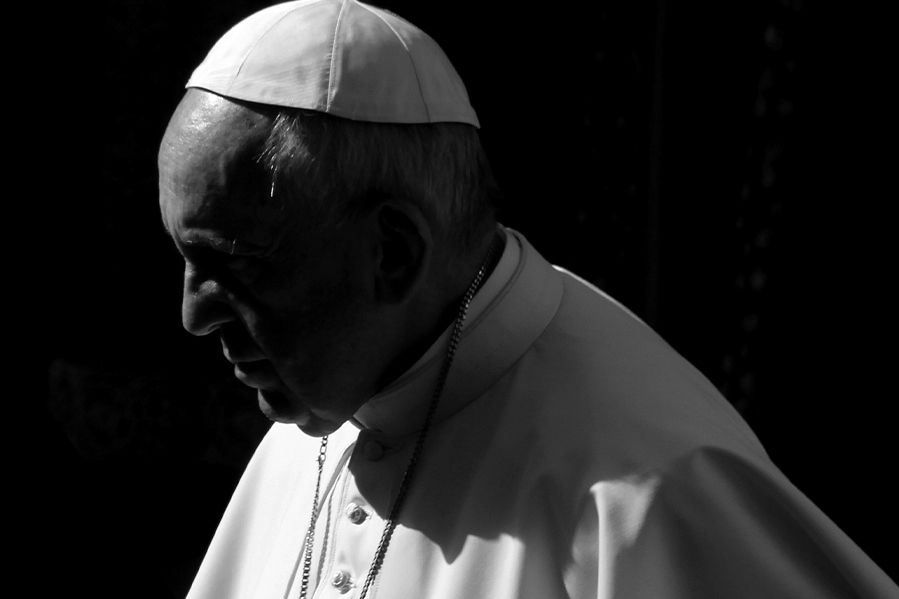 In the most hype crossover this side of the Avengers, Pope Francis, Archbishop Justin Welby of the Anglican Communion, and Ecumenical Patriarch Bartholomew I recently teamed up to take on what they view as one of the most pressing issues facing the planet today. 
No, not Thanos. Rather, the Pope, Archbishop, and Patriarch Avengers assembled to issue a dire warning against a different threat: climate change.
The Sin of Climate Change
"The extreme weather and natural disasters of recent months reveal afresh to us with great force and at great human cost that climate change is not only a future challenge, but an immediate and urgent matter of survival," read their statement to the delegates of an upcoming U.N. climate change summit. "We must decide what kind of world we want to leave to future generations… listen to the cry of the Earth."
The three global leaders of Orthodox Christianity cited the immense urgency of the problem when making the statement, arguing that corporations must "make short-term sacrifices to safeguard all our futures" and a need for "global cooperation," lest the earth cease to exist as we know it in another generation or two. 
The urgent need to address climate change was also framed by the three holy men as an injustice committed by the rich upon the poor. "The people bearing the most catastrophic consequences of these abuses," they said, "are the poorest on the planet and have been the least responsible for causing them."
As if to underscore this message, a series of recent environmental disasters have killed innocent people and caused millions of dollars of damage around the globe. From Hurricane Ida's path of destruction across the United States, to brutal heat waves in Italy, the pope's message appeared to coincide with a planet showing signs of turmoil. 
Papal Pleas Ring Out
This isn't the pope's first time taking a more active role in global issues he sees as particularly pressing. Since it's been available, Pope Francis has routinely encouraged people to take the COVID-19 vaccine, calling taking the shot "an act of love" towards your fellow human beings.
Addressing the threat of climate change is similarly an issue close to the pontiff's heart. Pope Francis is expected to attend the climate change summit in November, and he's issued increasingly dire warnings on the need for urgent action now to address climate change. On Earth Day earlier this year, he stated that "we are at the edge" and that action is required now to secure "a just, equitable, environmentally safe planet" for future generations.
What do you think? Can climate change be understood as a sin committed by the powerful upon the weak? Are faith leaders right to speak out on issues like this?