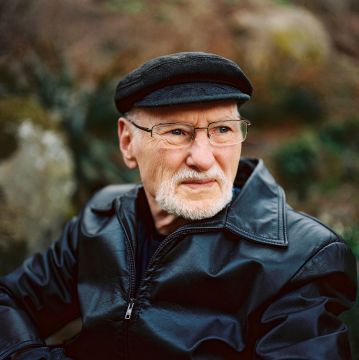 "When your time comes to die, be not like those whose hearts are filled with fear of death, so that when their time comes they weep and pray for a little more time to live their lives over again in a different way. Sing your death song, and die like a hero going home." Tecumseh
---
Tormented by an incurable disease, John Shields was thrilled when he learned that Canada had legalized "medical assistance in dying" for patients who are near death and suffering from terminal conditions. Commonly known as "assisted suicide" (or "assisted death", depending on who you talk to), the policy permits someone to end their life by having a physician administer a cocktail of life-ending medication.
After his doctor informed him that he qualified, John felt hope real hope, for the first time since his diagnosis. He knew he was going to die, but he could now go out on his own terms.
The Disease
After a harrowing car accident landed him in the hospital, tests would reveal an even more grim truth: John suffered from a hereditary form of amyloidosis.
While the disease is by nature unpredictable, this much was clear: it would eventually cause him to lose all feeling and basic function of his body. Suffering meant playing the waiting game, slowly watching quality of life slip away and agony mount. Death would come, but it wouldn't be quick or painless by any means.
Taking the Plunge
Knowing he was going to die anyway, John eagerly took advantage of Canada's new law. He felt suddenly empowered at the prospect of owning his last days, of taking back control from the awful disease that had been dictating his every move. Choosing the timing and manner of his own death openly and without fear would be his most meaningful legacy.
Everything was planned by John himself. On the eve of his death, a party was thrown in his honor. Too weak to leave his bed, friends and family gathered in a hospital room for an evening of stories, laughter, and some inevitable tears. John Shields even enjoyed his favorite meal rotisserie chicken legs with gravy.
The meal was followed by an emotional ceremony. Borrowing aspects from different cultures and religions around the world, the ceremony was both a tribute to his life and a fitting reflection of John's unique personality. All of those who had grown close with John over the years gave their blessing, exchanging last words with him.
A Final Goodbye
As the evening wound down, John was visibly waning. Attempting a goodbye speech, he struggled and faltered. He sat silent for several long moments, as if drifting off to sleep. Finally, with eyes closed, he spoke:
"When we blossom forth into the night, what do we hear? We hear the silence of the bees. We hear the brushing of the wind in the trees. We hear the whisper of wind to branch and branch to wind. And we know that we are close to the end of the journey." Opening his eyes, John finished: "And to all of us, who have come together. You are seeing me get sad. It would never happen without some sadness."
With that, the ceremony ended. Friends and family filed out. John's doctor administered the drugs the next morning, and he passed away peacefully with his wife by his side.
Controversy
Assisted suicide is a notoriously controversial topic in the United States. The practice remains illegal in 43 states, and is the source of much debate especially among religious groups. Proponents call it "death with dignity", arguing that people with terminal illnesses should be allowed to end their own suffering. If the pain becomes too great, they say, it would be heartless to deny a sick person the right to die on their own terms.
Others insist on calling it "assisted suicide" and claim that the practice devalues human life. How will severely disabled people feel if a terminally ill individual is permitted to end their life because they are suffering? "Disabled people suffer every day. Is a disabled life not worth living?" they ask.
Still other opponents view the issue through a religious lens. Because God has a plan for everyone, they point out, ending one's life early is thus a direct affront to God's will.
**Where do you stand? Should a terminally ill person be allowed to choose "death with dignity", or is condoning suicide immoral no matter what?
**