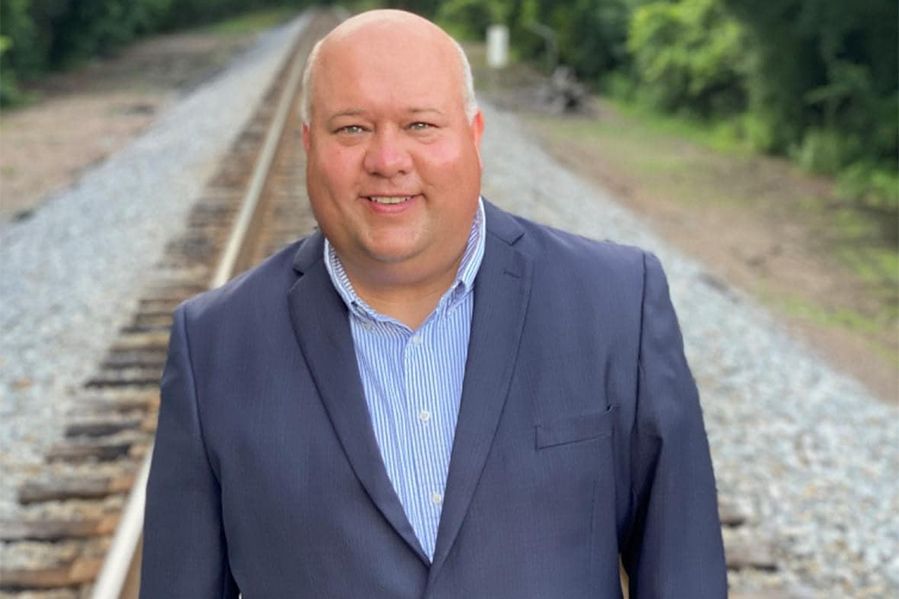 A Baptist pastor and the mayor of a small town in Alabama took his own life after having photos of him dressed in drag as part of a transgender alternate identity were posted online.
On November 3rd, F.L. "Bubba" Copeland died by suicide just days after an exposé outing his secret life was posted on a conservative blogging site. 
Despite Copeland pleading with the outlet not to publish the story – which included numerous photos and posts from his previously-undiscovered social media accounts – they did anyway.  
Now, the community he once served is grieving. They're also looking for answers as to why their pastor and mayor was outed against his will, and are trying to better understand his secret identity. 
Secret Life in a Small Town
By all accounts, Bubba Copeland was a loyal public servant. He served as the mayor of Smiths Station, Alabama, and as pastor of the nearby First Baptist Church of Phenix City.
Unlike some of his peers, according to sources familiar with the matter, Copeland had no track record of giving anti-LGBTQ+ sermons, nor has he supported or advanced any anti-LGBTQ+ legislation as mayor.
It would appear that few, if any, residents in the small community of less than 7,000 knew of his double life online.
That all changed following his outing by the Alabama-based blogging site.
Outed Against His Will
Prior to publication, Copeland pleaded with the website not to publish details of his alternate identity. 
"It's a hobby I do to relieve stress. I have a lot of stress, and I'm not medically transitioning. It's just a bit of a character I'm playing. I don't go out and seek solicitation or anything like that," he argued. "It's private. I don't do it in the public or anything like that. It's just a fictional character I made up to relieve stress."
Copeland argued that his private life was not any business of his constituents or parishioners. "Does this have any effect on me being mayor, that I sometimes put on a dress or sometimes put on makeup? Does that have anything to do whatsoever with me being mayor or being a pastor?" he asked.
Despite his pleadings, on November 1st, the site published images taken from Copeland's secret Reddit account. The images included numerous photos of himself in drag and taking on the identity of a transgender woman. 
A Final Sermon
Following the publication, Copeland gave a sermon from the pulpit at his church. "The article is not who or what I am … I apologize for any embarrassment caused by my private and personal life that has become public. This will not cause my life to change. This will not waiver my devotion to my family, serving my city, serving my church," Copeland said.
He then read from the 23rd Psalm telling parishioners, "God will always protect you, take care of you," Copeland said. "He will see you through anything, absolutely anything."
On November 3rd, Lee County deputies responded to a welfare check call for Copeland. When they arrived on the scene, he took his own life with a firearm. 
A Community in Mourning
Copeland's community appears heartbroken by his suicide.
One of Copeland's friends, former Phenix City School Superintendent Dr. Larry DiChiara, expressed his anger on Facebook.
"I am so angry right now and heartbroken," he wrote. "I witnessed a good man be publicly ridiculed and crucified over the last few days to the point that he just took his own life today." 
"I just want to ask you people who thought it humorous to publicly ridicule him: Are you happy now? What crime did he commit?"
Many commenters on the First Baptist Church of Phenix City expressed similar sentiments.
As one woman wrote, "He didn't kill himself, he was killed by the judgment of people who should have been loving and supporting him and trusting his heart. You know who you are."
Prominent pastor and biblical scholar Kevin Young took to X (formally Twitter) with a call to action: "This pastor committed suicide not too far from here today. We must end LGBTQ+ persecution."
What is your reaction?