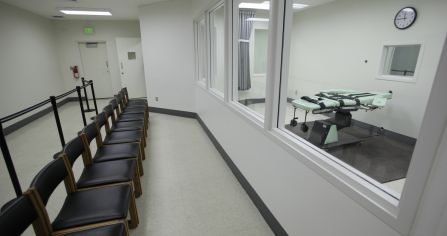 Back in the summer of 2009, a woman named Jennifer Hopper lived through a nightmare. As Jennifer and her partner slept in their Seattle home, a man climbed through the window armed with a large knife. He proceeded to brutally attack them with the knife and then rape the two women. Jennifer tried to offer a tiny shred of comfort to her partner as she watched this man violate her partner. Drops of blood and tears fell from their bodies. Jennifer survived the attack, but her partner, Teresa Butz, did not.
Their attacker was later apprehended and brought to court to face sentencing for the atrocious crimes he had committed. The sick personal nature of this crime leads us to want to seek justice on behalf of Jennifer for everything she endured and for the loss of Teresa; this is surely a situation where the attacker deserves to die.
The prosecution moved to seek the death penalty, and we can see why. We can scarcely imagine how we would feel to see our loved ones violated and their lives stolen right in front of us. Do we make decisions about the death penalty from this perspective, and if not, are we disrespecting the survivors of the loss?
Is the Death Penalty Worth it?
In the U.S. justice system the death penalty is reserved for only the worst breed of criminals. Currently legal in 31 U.S. states, the death penalty is an issue which sparks fierce debate in this country. While there have been many horrible criminals put to death under the law, any reasonable person knows that our justice system is not perfect there is always the risk sentencing an innocent person to die.
We've also gone to great lengths to ensure that state-sanctioned killings are performed in a humane manner. We threw out the electric chair many years ago in favor of lethal injection (a process by which a combination of drugs is injected meant to stop the heart). However, this method has proven anything but perfect the wrong dose or a simple mistake can mean the convicted person experiences a torturous death. Given the risks, the question arises: is the death penalty worth the trouble it can cause? Let's consider several other aspects.
Wrongful Convictions
People are wrongfully convicted more often than you might think. While there is some debate over the total, conservative estimates put this number at around 1% of total convictions. This may seem like an insignificant amount until you realize that there are millions of criminal convictions in the U.S. each year. Do the math how many of those people are probably innocent?
In the U.S. justice system, the incentives for prosecutors to win cases are strong. Contrary to what you might think, their job is to spin a story that makes the defendant look guilty, irrespective of its basis in truth. The better they are at winning cases, the faster they can advance their careers. When you take into account the lackluster nature of the public defense attorneys that get assigned to accused criminals, the result can sometimes be enough to sway a jury in favor of a conviction.
Overall Cost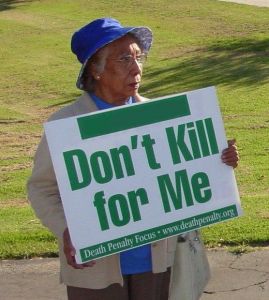 There is no getting around the fact that it is expensive to convict and incarcerate all of these criminals. On average, it costs $30,000 per year to keep a person in prison; in some states it's as high as $60,000. Thus, it may seem logical to assume that sentencing a person to death may be cheaper than to keep them in prison for life. However, the numbers don't add up. Between lengthy criminal investigations, drawn out trials, and the labyrinthine appeals process, the total cost of a death sentence can actually be higher than regular incarceration.
The purpose of the death penalty is to administer the harshest possible punishment to violent criminal offenders. However, some would argue that lifetime incarceration is even more cruel a punishment. To be locked up in a cell until death finally arrives decades later is a substantial, albeit less immediate, form of justice.
To date, there have been 153 innocent people placed on death row that were later exonerated. Fortunately, their innocence was proven prior to being executed. However, it certainly makes you wonder how many innocent people never had their pleas heard, and were executed for crimes they did not commit. One thing is for sure if someone is sentenced to life without parole, it is never too late to overturn their conviction if evidence turns up later on that proves their innocence.
Isaiah Kalebu's Sentence
This, of course, was not the case for Isaiah Kalebu, the man who raped Jennifer Hopp and killed her partner, Teresa Butz. He was found guilty of committing these horrific crimes and expressed zero regret for his actions. Given the nature of the crime, and the complete lack of remorse from the perpetrator, it seems a clear example of a case that merits the death penalty. However, when the time came for sentencing, Jennifer Hopp recommended that Kalebu not receive the death penalty. She decided to show compassion in the face of unimaginable cruelty, wickedness, and injustice.
Jennifer's actions complicate our traditional understanding of how to apply the death penalty. From a neutral point of view, it seems a just punishment for the horrific crime. But what if the victim herself denounces its usage? Should the judge side with the victim's wishes, or with the traditional application of the law? In the end, the judge decided against the death penalty, instead opting for a sentence of life in prison without parole. What do you think? What role does the death penalty have in our justice system today?