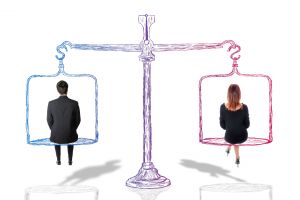 Equality is a tricky concept. Just because two people are equal does not mean they are the same. Let's take men and women, for example. No matter how you look at it, men and women are inherently different. Women can give birth to children while men cannot. In general, men are physically stronger and taller than women. Men's and women's brains are even different, processing thoughts and emotions in separate ways giving each sex a different advantage. Although oppressed for much of history, women fought for, and eventually achieved, the same legal rights as men. Considering the lack of women's rights and perverse attitudes toward the female gender in other countries, this is something that should certainly be celebrated. However, are men and women truly equal? And beyond that, how do we actually measure equality? Let's look at some different aspects of this debate.
Religious Influence
Depending on your religious beliefs, you may have different opinions about gender roles. Some religions follow traditional ideas the man is the head of the household, while the woman takes care of the house and is under the authority of her husband. This happens to varying degrees, of course. In some religions women are expected to never question their husbands, while others encourage a more equal relationship though still not 100% equal. Additionally, some religions require men to be leaders of their religions institution. Roman Catholics, for example, forbid women from being in a position of authority, unless they are teaching other women or leading a program for children. Other denominations of Christianity are more progressive, and do allow women to be pastors and leaders in the church. A lot of these differences hinge upon how religious texts are interpreted. Muslims, for the most part, do not allow women to be in charge either. However, some of the more progressive, modern mosques have changed this rule.
The Pink Tax
In general, personal products for women cost more than equivalent products for men. This is commonly known as "the pink tax". For example, a package of five-blade razor that's marketed specifically for women costs, on average, several dollars more than the same five-blade razor marketed to men. The same goes for shampoos, body soaps, deodorants, etc. It's hard to say for sure why companies started charging women more for the same products. The most likely explanation is that they discovered they can get away with it. As long as the products keep selling, there is no reason to consider changing this policy.
The Workplace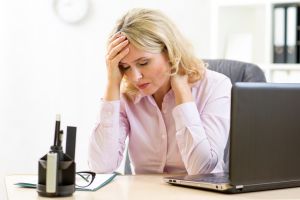 While many professions that were once male-dominated are now open to women, a wage gap still exists between the sexes. This wage gap is slowly narrowing, but a woman still only earns about 84% of what a man makes when performing the same job. However, the wage gap is only one issue with the modern workplace. Many industries are still male-centric, and demeaning treatment of women remains a prominent concern. Traditional gender roles continue to influence the workplace as well; women are still encouraged to stay at home with the children, while men are pressured to bring home the paycheck that provides for the family. After some examination, it's clear that this is a case where equal opportunity hasn't resulted in equal treatment.
Sexual and Domestic Violence
When it comes to sexual or domestic violence, women are much more likely to be victims than men. Some estimates indicate that up to 70% of women will experience some form of domestic or sexual violence in their life. The vast majority of human trafficking victims worldwide are women. In addition, anywhere between 20-50% of female soldiers in the military are sexually assaulted or raped, according to a report from the Pentagon.
However, men can be victims of domestic violence and sexual assault as well. While a higher percentage of victims are women, there are significant numbers of men who endure the same types of traumatic experiences. Unfortunately, justice is rarely achieved in these cases; male victims often don't speak up or report the incident for a variety of reasons:
They are embarrassed to admit they have been attacked by a woman.

They're not convinced others will take them seriously.

By nature, it's difficult to gather evidence in order to prove these cases in court.

They're scared the female attacker will manipulate the story to make herself appear the victim.
What Should Be Done?
These are just a few of the many areas in which we have yet to achieve complete gender equality in America. At the same time, however, it's important to recognize how far we've come. While we have achieved equality on paper, it's obvious that achieving it in reality is a much more difficult task. So, we must ask ourselves several questions: do traditional gender roles have a place in our society? If not, is religion to blame for encouraging them? Is complete gender equality an achievable goal? Let us know what you think.