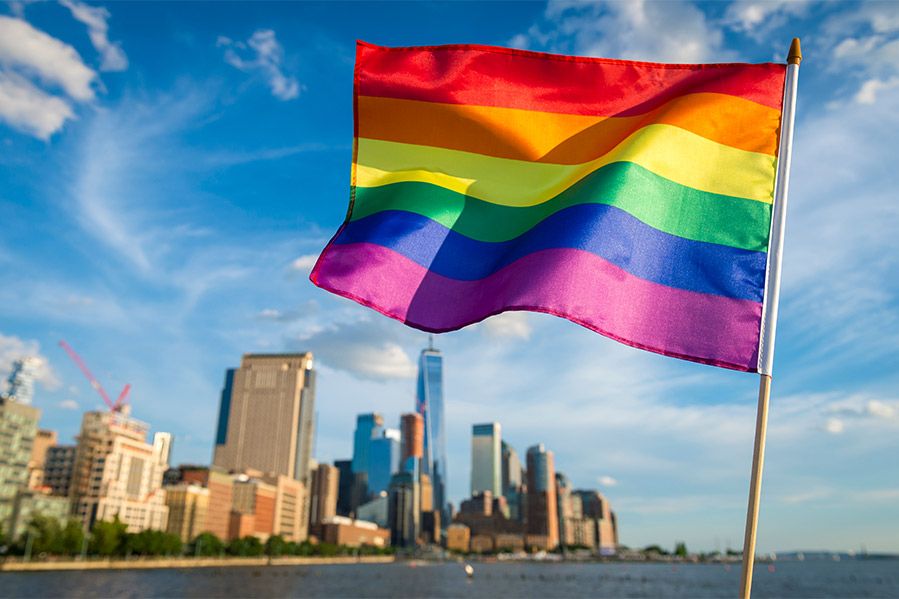 In a rare legal win for conversion therapy advocates, the city of New York has been ordered to pay out over $100,000 in attorney's fees and damages to the legal group representing an Orthodox Jewish therapist who performs gay conversion therapy for adults at his practice. This latest chapter in NYC's multi-year war against conversion therapy, a practice widely viewed as harmful and dangerous, has delivered a surprising setback to critics. 
While state law prohibits conversion therapy for minors, in 2017 New York City passed an ordinance prohibiting the practice altogether – even for consenting adults. Dr. Dovid Schwartz, an Orthodox Jewish psychotherapist, sued the city in 2019, arguing that the ban on conversion therapy violated the religious freedom of him and his clients. Ultimately, the city caved and repealed the ban themselves to avoid a costly lawsuit.
ADF Gets a Win
Dr. Schwartz was represented by the Alliance Defending Freedom (ADF), an activist group familiar to regular readers of this blog. It was the ADF that represented Jack Phillips, a Denver-area cakeshop owner who was sued by a gay couple after he refused to make a cake for their wedding, citing his Christian beliefs. That case went all the way to the Supreme Court.
The ADF regularly challenges LGBT protections and abortion rights – a reputation that has earned it a "hate group" classification from the Southern Poverty Law Center.
But in this case, they clearly got the best of the government. New York City will be forced to cover ADF's legal fees as well as pay damages to the plaintiff – over $100,000 in total. 
It didn't take long for the ADF to take a victory lap. In a statement, ADF Senior Counsel Roger Brooks said: 
"New York City directly violated our client's freedom of speech by trying to regulate and censor private sessions between an adult and his therapist. Because of their religious beliefs and personal life goals, clients who seek [Dr. Schwartz's] counsel often desire to experience opposite-sex attraction so they can marry, form a natural family, and live consistently with their Orthodox Jewish faith."
Do No Harm
Conversion therapy has a track record so poor that it's impossible to ignore. The traumatic effects associated with the practice are so intense that those who've been put through it are often referred to as 'survivors.' It has been denounced by both the American Psychiatric Association and the American Psychological Association. And not only is there zero evidence you can effectively "pray the gay away," soaring youth suicide and depression rates in connection with the practice have led to it being banned in many places.
But this case was different: the patients in question are consenting adults engaged in a private consultation with a religious official. Therefore, instead of sparking a debate around youth consent, this case focused on a clash between religious liberty and a potentially harmful psychological practice.
Religious Liberty, or Malpractice?
Doctors have an obligation to "do no harm." So, critics point out, how can a licensed professional be allowed to legally carry out a method that's been clearly proven to be dangerous? 
But supporters argue that what happens between an individual adult and their trained psychiatrist is an entirely private matter – especially when religious beliefs are involved. If a person's religion frowns upon same-sex attraction and they want to abide by that guideline, they should have every right to follow their faith convictions and seek out an expert who is willing to work with them, proponents say. 
What do you think? Should gay conversion therapy be legal for adults on freedom of religion and free speech grounds? Or is the practice simply too harmful to be legal?