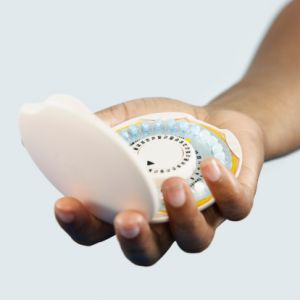 The fight to protect women's reproductive rights from the encroachment of religious beliefs took a step backward recently when the United States Supreme Court ruled that corporations may deny employees contraception coverage on the basis of religious beliefs. Despite this major setback, some people of faith are protesting the decision, arguing that religious freedom and reproductive freedom are both forms of personal liberty.
Ministers Rally against Religious Abuse of Power
At the center of the debate over corporate exemptions from contraception coverage is Hobby Lobby. The Supreme Court ultimately ruled that the company's religious beliefs exempted them from providing two types of intrauterine devices (IUDs) and two types of morning-after pills under the Affordable Care Act's contraception mandate. In his written decision, Justice Samuel Alito argued that forcing companies to provide these contraceptives unreasonably restricted the religious freedoms of Hobby Lobby's owners, because the contraceptives cause abortion. The problem is that the contraceptives in question do not actually cause abortions, according to a 1989 publication by the Population Council.
But even if IUDs did cause abortion, many progressive religious leaders are asking, so what? It is wrong to privilege the religious beliefs of corporations (purely business entities with no heart or mind) over the reproductive freedom of individual employees (actual humans). On Wednesday, representatives of the United Church of Christ, the Unitarian Universalist Association, and Planned Parenthood expressed this sentiment by handing out condoms to customers in front of a Hobby Lobby Store in Illinois. "You can make the religious freedom argument, you can make the argument about contraception, but ultimately, for me, this is about power", argued UCC minister Mark Winters, and "Jesus had a lot of issue with powerful people using power over the powerless".
The Big Business of Religious Freedom
Even some supposedly progressive religious leaders at the protest who challenged the religious rights of corporations nevertheless fell into the trap of defending unlimited religious freedom for individuals. "There are many of us Baptists, as well as other Christians, who believe that religious liberty rights are something inviolable for individuals and not for corporations", said Dr. Bruce Powell, the leader of the protest, adding that "right of religious liberty is a fundamental human right. Corporations are legal constructs. They are not human beings".
While Powell makes a good point about defending the religious rights of individuals, even individuals do not enjoy unlimited religious liberty just like any other liberty, religious liberty ends when it infringes on other liberties. The Universal Life Church Monastery strongly supports the reasonable exercise of religious freedom in conjunction with the exercise of other freedoms.
Sources:
The Los Angeles Times
Think Progress