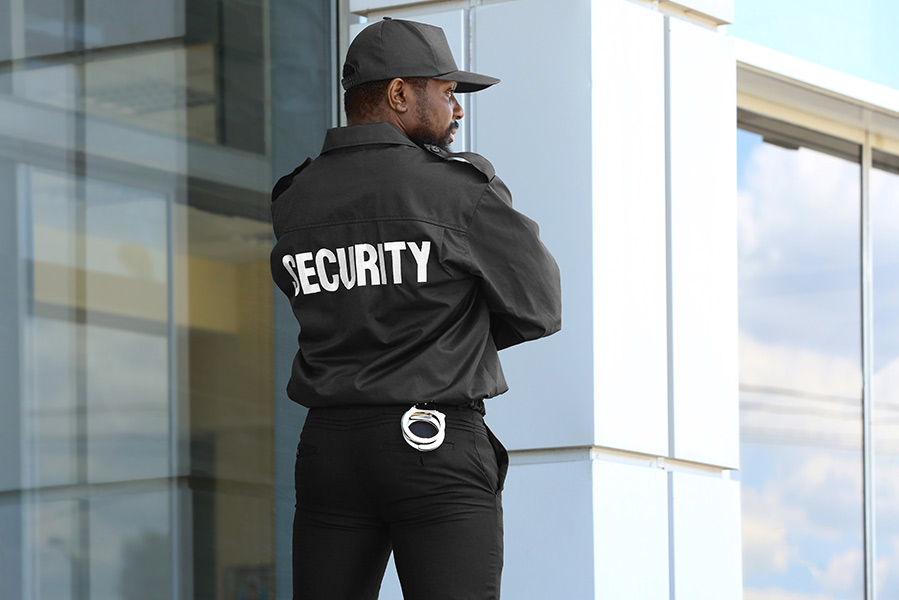 ---
In light of the spate of deadly shootings at various houses of worship across the country, local, state, and federal lawmakers have been pushing to fund security measures for buildings once seen as welcoming beacons for the uninitiated.
"Places of worship should be a safe haven," declared Democratic Michigan senator Gary Peters after announcing a bipartisan bill that would authorize $75 million in grants to fund everything from surveillance cameras to active-shooter training for religious buildings and other non-profits, up from $60 million last year. "Tragically, the rise in the number of violent attacks at synagogues, mosques, and churches across the country has shattered that expectation."
New York city council members have floated the idea of including similar funding for security in their next budget, while state legislators are seeking $5 million to pay for cameras, shatterproof windows and the like to protect congregants in Connecticut.
Goodbye Open Doors, Hello Holy Fortresses
Last month's shooting at the Chabad of Poway synagogue outside San Diego was the latest in a string of deadly attacks on houses of worship around the world. Over 250 Christians died in deadly bomb attacks on three churches in Sri Lanka this Easter. A gunman killed 51 people at two New Zealand mosques earlier this year, 11 people were murdered in a Pittsburgh synagogue shooting last year, while another gunman shot and killed 26 people at a rural Texas church in 2017. It seems like the unspeakable violence on houses of worship never ends.
But now, religious institutions of all denominations, long considered soft targets, are stepping up their own security, even spawning a growing security industry.
Religious leaders insist recent attacks have tipped the balance between keeping the congregation safe and the atmosphere inviting. In many houses of worship, regulars now welcome the sight of metal detectors and other displays of heavy security.
"It's trending toward the desire to make our facilities much more secure," says Omar Ricci, chairman of the Islamic Center of Southern California. The large Los Angeles mosque has armed security guards. Several members even carry their weapons to pray.
Security guards, cameras and bulletproof-covered stained-glass windows are now commonplace at the Conservative Jewish Sinai Temple ever since the Sept.11 terrorist attacks. "The members don't mind being stopped," insists executive director Howard Lesner, who's been asking members for donations to help pay for these measures for years. "They are happy about it. They would like to see more being done."
Not All Agree
But in an op-ed published in Christian Today, Rev. Mark Woods makes the case against armed guards and assault rifles at church-- tempting as it may be.
"Guns don't solve problems, they create problems," Woods proclaims. He suggests that as stewards of peace, it is antithetical to religious values to bring in tools designed to kill into a place of worship.
"There are security precautions that churches can take short of arming themselves. Woods says churches can liaise with local police departments, have non-lethal measures available, and can develop a culture of vigilance.
And certainly, there is always the possibility of another mass shooter, driven by ethnic or religious hatred, coming in the front door with a weapon. But, Woods argues, normalizing violence, weapons, and security theatre is a road better off less-traveled.
Petrified to Pray
Despite measures taken by many houses of worship, religious service attendees are feeling more vulnerable than ever.
A recent survey from Church Mutual, an insurance company focused on worship centers, found that 12% of Americans who attend religious services no longer feel safe while doing so. The Jewish Electorate Institute polled 1000 voters and found more than 70% of them think Jewish Americans are less safe than they were two years ago.
There is no doubt that houses of worship are being attacked at alarming rates by terrorists emboldened by online echo chambers and easily acquirable deadly weapons. But should religious organizations go down the same path that schools, shopping malls, and other so-called soft targets have taken? Will we reach a point where stepping through a body scanner or metal detector is a routine part of attending your holy house of choice? Many would agree- open door policies are not inviting when armed guards are at the entrance.
What do you think? Do churches and other holy buildings really need to fight fire with fire? Or is peace and love enough?