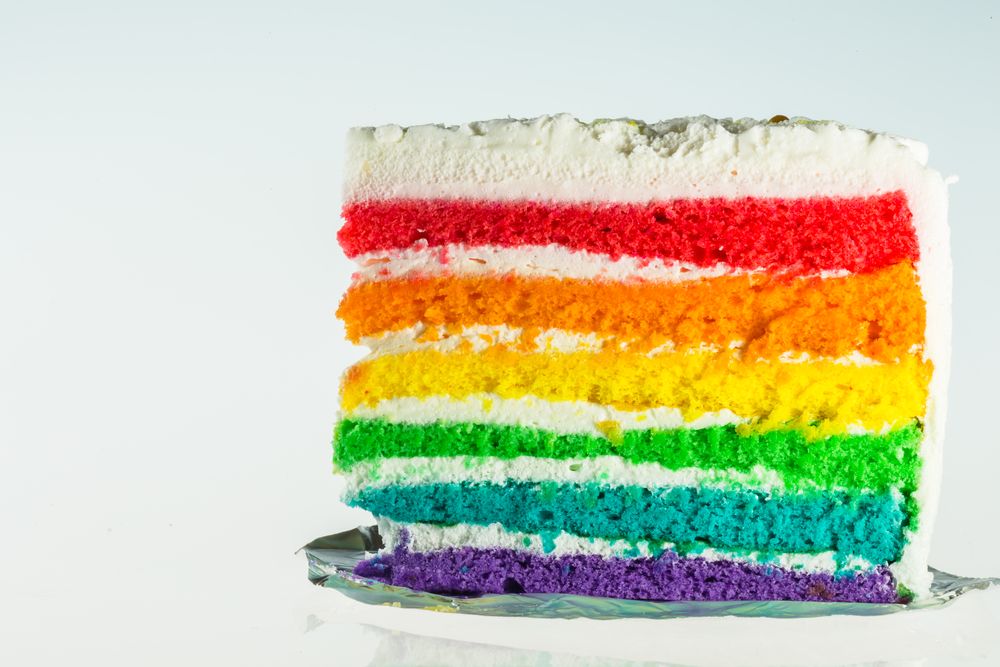 When her daughter, Kayla, turned 15 in late December, Kimberly Alford decided to organize a small gathering of friends and family at her favourite Louisville restaurant.
She asked a local bakery for the most colourful cake on their menu – a fun way to celebrate this important life event. Someone snapped a picture and posted it on social media.
Unbeknownst to Alford, this seemingly innocuous series of events would lead to her daughter getting expelled from Whitefield Academy, a private Christian school in Kentucky. The reason? By posing with a rainbow cake (and wearing a rainbow sweater) the teen was advocating for LGBT causes – or so administrators allege – which is apparently a violation of Whitefield's code of conduct.
The school demands adherence to Biblical teachings about morality, and Kayla's "infraction" was deemed significant enough to merit punishment. Less than a week after the picture was posted online, Whitefield Academy sent an email with the photo attached informing the freshman she'd been expelled.
Backlash Ensues
Once news outlets picked up the story, backlash quickly spread online. Many people couldn't believe a school that purports to represent Christian values could be so harsh in its punishment. Not only is there absolutely nothing wrong with supporting equal rights for all, they point out, but this was a birthday party that took place outside of school. Also, what do these school officials have against rainbows, anyway? A few Twitter users seized on this idea.

Ironically, Kayla apparently is not gay, nor was she trying to make any statement on morality or LGBT rights – she just likes rainbows.  
"Rainbows don't mean you're a certain gender or certain sex or sexuality. I just feel like it's a label school officials have put on her," Alford said. "Just because I'm wearing a rainbow doesn't mean I'm gay," she points out. "I'm not saying she's this or that — she's just Kayla to me. … I ordered the cake, she didn't. She was really hurt." 
Was the Expulsion Justified?
 The prevailing view online was a decisive "no." But Whitefield officials are standing by their decision.
"The WA Administration has been made aware of a recent picture, posted on social media, which demonstrates a posture of morality and cultural acceptance contrary to that of Whitefield Academy's beliefs," wrote the academy's head of school, Bruce Jacobson. "We made it clear that any further promotion, celebration or any other action and attitudes counter to Whitefield's philosophy will not be tolerated."
Jacobson insists that all parents "know upfront that we ask the students to adhere to a lifestyle informed by our Christian beliefs." Indeed, the parent/student handbook notes that the school's "biblical role is to work in conjunction with the home to mold students to be Christ-like."
"On occasion, the atmosphere or conduct within a particular home may be counter or in opposition to the biblical lifestyle the school teaches. This includes, but is not limited to, sexual immorality, homosexual orientation or the inability to support Biblical standards of right and wrong," the handbook states.
But the expulsion has left the Alford family – and many others who've read about the story – wondering: "who determines what's Christ-like?" Would Jesus really want someone denied an education due to the type of clothes they wear?
Moreover, how is it even possible for a color scheme to "violate" Biblical teachings? Have Christian schools become so sensitive on LGBT rights issues that they get triggered by the mere sight of inclusionary symbols like the rainbow?