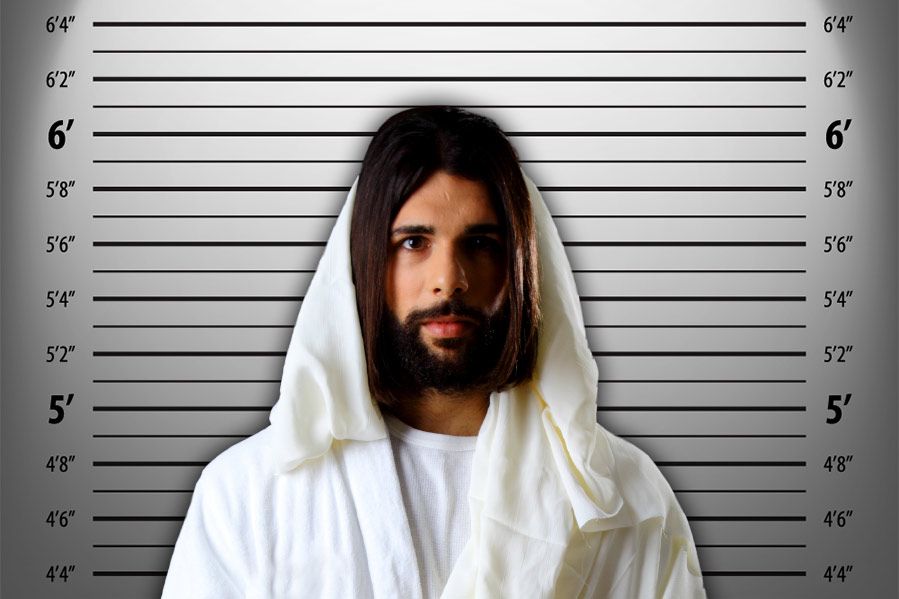 It wasn't such a rockin' New Years Eve for Catholics in Ireland, who were shocked to see their holy deity depicted as a rapist in a comedy sketch show that aired on state television.
The channel, RTÉ, has already apologized for the offensive broadcast, which #MeToo'd God and likened Him to film producer Harvey Weinstein (who is currently serving a 23 year sentence for rape).
In just a matter of days, the station has received over a thousand complaints, prompting an apology to "those who were offended by the segment." But some Catholic leaders in Ireland aren't accepting the apology, instead suggesting that Ireland bring back blasphemy laws they just outlawed.
A Blasphemous New Year
In the skit, a man depicting God is led to court in handcuffs, as a newscaster explains the situation unfolding. "The five-billion-year-old stood accused of forcing himself on a young Middle Eastern migrant and allegedly impregnating her against her will, before being sentenced to two years in prison, with the last 24 months suspended. Following the news, movie producer Harvey Weinstein requested a retrial in Ireland," the character says.
This portrayal of God as a rapist drew widespread condemnation almost immediately, with particularly strong words coming from Eamon Martin, the Archbishop of Armagh and the Primate of All Ireland. 
New Archbishop of Dublin, Dermot Farrell, joined in the chorus of those calling for the program's removal, saying that it "[mocks] the divine" and "[trivializes] rape victims".
Ciarán Ó Coigligh, an Irish academic and poet, went a little further, seemingly lamenting the lack of blasphemy laws that might have prevented this skit from ever being created, tweeting that "Sadly, the removal of reference to blasphemy from the Constitution was not contested by the Catholic Church. I believe it could have been defeated."
Blasphemy Laws Widespread
Ireland only outlawed blasphemy three years ago, with a 2018 referendum that saw nearly two-thirds of voters vote to repeal the blasphemy laws in the Irish constitution. The laws were rarely invoked – the last prosecution for blasphemy in Ireland was in 1855 – but as recently as 2015 comedian Stephen Fry was investigated by police for negative comments he made about God on television.
In 2017, the United States Commission on International Religious Freedom identified 71 countries that have blasphemy laws, finding that severe punishments for blaspheming were "astonishingly widespread".
The countries were ranked by how extreme the punishment for blaspheming is, with the upper tier being primarily Muslim-majority countries. Many of the countries in the bottom tier are only listed due to technicality, having blasphemy laws on the books but never enforcing them. 
The website "End Blasphemy Laws" goes in-depth on the punishment for blasphemy in each country, detailing the often harsh consequences for blaspheming - including potentially being sentenced to death in eight countries, and imprisonment in 47 more.
What do you think? Should you be able to call God a rapist on television? Or should there be limits on such speech out of respect for others' religious beliefs?