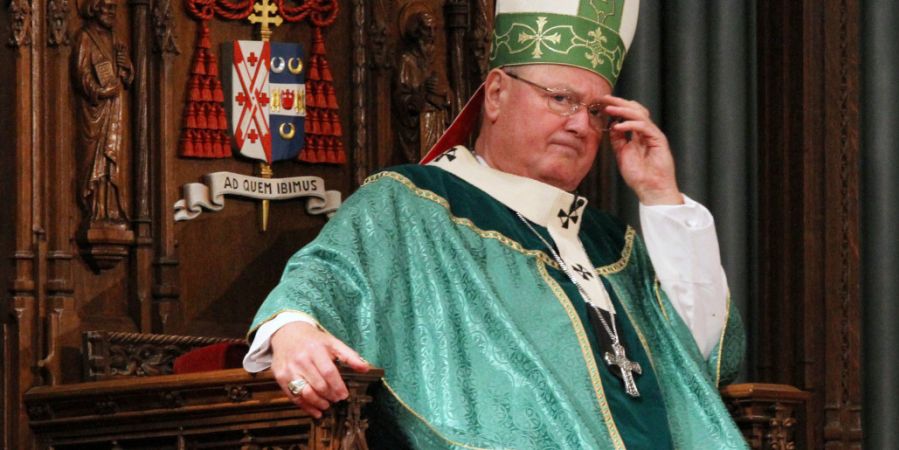 ---
To date, the Archdiocese of New York has received over 200 claims of sexual abuse involving roughly 40 different priests. Those victims are now facing a tough decision. A report by the New York Times earlier this month revealed that the Cardinal Timothy Dolan has offered to settle matters of sexual abuse out of court if victims agree to not pursue further legal action. Essentially, the Catholic Church has decided to give out lump sums of money to those who suffered abuse in return for their silence. The offer leaves survivors in a difficult position: should they continue to fight for justice in court, or take the money being put on the table and try to move on with their lives?
Program Specifics
Here's how it will work: a respected independent mediator will review claims and decide on a dollar amount the Church must pay each victim. There is no limit to how high the settlements can go, and the Church will have no say in the matter. Even if Church officials think an offer is too high, they won't be able to reject it.
However, there are several catches to the program. First, it only applies to victims who have already come forward regarding their abuse. There's also a tight deadline: anyone who decides to participate must sign up for the program by the end of January.
Criticism
While some view this program as a positive gesture by the Church meant to help victims financially, critics see it differently. In their minds, the fact that the Archdiocese has promised to "pay whatever it takes" to settle these cases is proof that the Church doesn't actually care about the victims, it simply wants the problem to go away. It's certainly in the Archdiocese's interest for victims to take the money. After all, once participants take the settlement, they waive the right to sue the church.
Critics also say that this program is a convenient way for the Church to maintain secrecy surrounding the actual extent of the abuse. Keeping the claims out of court will help the Church limit negative publicity in the future. However, in doing this, the Church is protecting the perpetrators the disturbed priests who committed these heinous acts will never be held accountable.
Suspicious Timing
One big question continues to hover over this proposal: why now? We've been aware of abuse in the Catholic Church for years, yet Cardinal Dolan waited until just recently to announce the program. He claims he was moved by "mercy" to push it forward. However, some legal experts say it was actually a strategic legal move.
The state of New York currently has a statute of limitations on sexual-abuse cases, meaning that after a certain amount of time passes abusers can no longer be charged with a crime. Here's the twist: there is mounting political pressure to lift this statute of limitations. This would open up the Archdiocese to a whole new round of legal battles with former victims something Cardinal Dolan surely wants to avoid. Thus, many see the abuse settlement program as an insidious attempt by the Church to clear its slate of abuse victims in case the law changes.
Money vs. Justice
Regardless of the program's intent, the money is real. For some victims, it could go a long way in helping them to find peace. Whether it covers therapy bills, mortgage payments, or even a fresh start in a new city, the Church's money offers tangible benefits. However, this is surely a difficult for many survivors of abuse. On the one hand, the money may provide substantial comfort. On the other hand, it's a lot to ask. They'd have to forgo any shot at bringing justice to those responsible for the abuse. The program is entirely confidential, so there's no way to know how many people will decide to participate. Some will likely take the money, while others may choose to continue their fight in the courts.
Going Forward
One thing must be stressed, above all else survivors should in no way feel ashamed about simply taking the money and walking away. Victims of abuse carry those awful memories with them everywhere they go. If continued legal battles will only serve to reopen old wounds, then perhaps they are best avoided.
Takeaways
One glaring question remains unanswered: what will the settlement program do to prevent future abuse from occurring? The priests involved remain shielded by the church, and the archdiocese has done little to indicate that it cares about transparency. Whether the Catholic Church will make a change for the better remains to be seen.
What is your reaction to this news? Is offering money to sexual abuse victims a sign of the Church's good faith, or is the archdiocese simply trying to cover up future scandals?