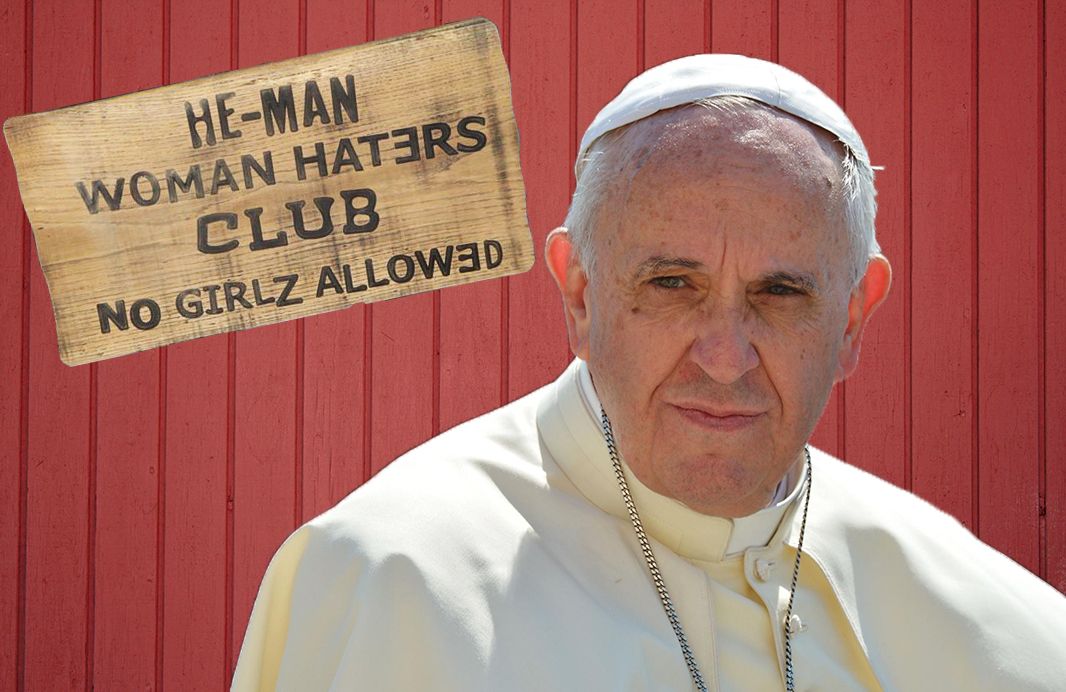 ---
The Question
Well, Pope Francis certainly didn't beat around the bush. Earlier this week, a reporter posed a question to the pontiff.
Reporter: "Is it realistic to think that there might be women priests also in the Catholic Church in the next few decades?"
Pope: "No."
Reporter: "Never?"
Pope: "If we read carefully the declaration made by St. John Paul II, it goes in that direction."
So, there you have it. Pope Francis who has made headlines by breaking from papal tradition and has supported numerous progressive policies is unwilling to budge on this major issue. Earlier this year, the pope raised many people's hopes when he said he would consider allowing women to become deacons a step below priesthood. Some saw this as a signal that Pope Francis may authorize female priests at some point in the future. However, this week's comments seem to have settled the issue. For Catholic women with aspirations to join the Church leadership, becoming a priest remains a pipe dream.
"Not in God's Plan"
When he answered the reporter's question, Francis was referring to a 1994 letter by Pope John Paul II. In it, he notes that Jesus chose men alone to be his apostles a line often used to argue that women are inherently unqualified. The former pope went on to declare that "the exclusion of women from the priesthood is in accordance with God's plan for his Church."
Critics point out that this statement reflects a pattern of behavior by the Catholic Church. Whenever the Church is challenged to rethink a policy whether it's gay marriage, female priesthood, or some other "blasphemous" act the same line of reasoning is used: it's not in God's plan. Critics argue this is a weak and tired excuse. They allege that the Church is hiding from progress behind a barrier of false assertions about God's will. "Since God does not approve, the Church cannot be expected to" so the saying goes. However, some are beginning to wonder if this strategy for combating change is sustainable long-term.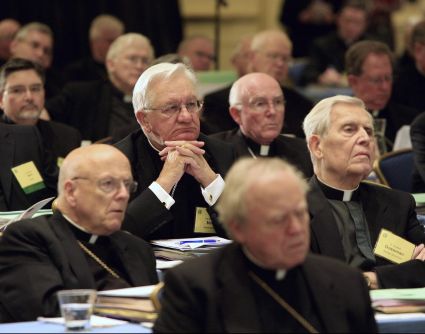 Catholic Women Fed Up
To many Catholic women, these arguments have ceased to be convincing. In their eyes, Church leadership is an Old Boy's Club using "God's will" as an excuse to avoid ceding any power to the opposite sex. Some women insist this is blatant discrimination, and they're starting to ask questions: how long must we wait to be considered equal by the Church? Are we not worthy of receiving the same opportunities to serve the Church as men?
Church Responds
In response to claims they are anti-feminist, the Catholic leadership has attempted to explain their reasoning. Real feminism, they say, means embracing the notion of "complementarity": an idea that the Church is best served by men and women having different, but complementary roles. Men are better fit for leadership positions, but women play an important part by helping the Church in other ways. In the 1994 letter, John Paul II was adamant that this official position "cannot mean that women are of lesser dignity, nor can it be construed as discrimination against them."
But in the eyes of many women, that's precisely what it is.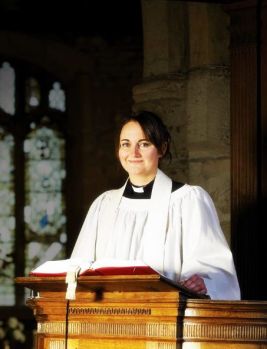 Papal Disappointment
Pope Francis has taken a hard position on this issue, and obviously has the backing of Vatican leadership. However, many rank-and-file Catholics feel differently. To them, gender equality is a pressing issue and stands out as a glaring dark spot on Francis's otherwise stellar résumé as a progressive reformer. Although the pope has pledged to expand the role of women in Catholicism, every time the issue arises he seems to back the status quo leaving even some of his most enthusiastic supporters disappointed.
Takeaways
To be fair, only 11 percent of religious congregations in the U.S. are led by female priests, and the Catholic Church is far from the only religious organization wrestling with the question. However, Catholicism is the most prominent religious denomination in the United States encompassing 22 percent of Americans. Given the Church's popularity, it's refusal to entertain the idea of women as priests surely has an impact.
Some argue that allowing women a path to priesthood would be an effective strategy to challenge the Church's reputation as a male-dominated and backward thinking organization. It could also help to boost membership during a time when churches are struggling to keep their pews full. Clearly, though, Francis and his Vatican colleagues view the situation differently. Where do you stand? Should women be permitted to enter priesthood, or is Pope Francis right to stand his ground? Is the Catholic Church anti-woman?