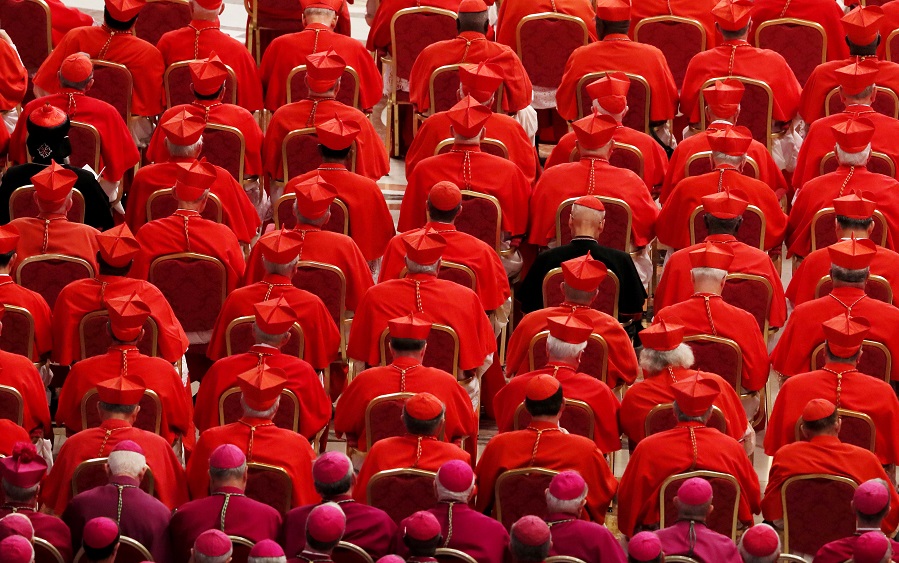 ---
According to French journalist and author Frédéric Martel, the Vatican is a veritable mecca of closeted gay men. "Even in San Francisco's Castro" he writes, there aren't "quite as many gays." Martel's new book, titled In the Closet of the Vatican, hits store shelves today. The bombshell story has already been translated into eight different languages and will be available in 20 countries.
Among the book's most eye-raising claims: at least 80 percent of the Vatican's male clergy members are gay. According to Martel and his sources (which remain anonymous), the more vocally homophobic a Vatican official is, the more likely he is to be hiding a secret identity. The book also asserts that while the rates of homosexuality in the Vatican are substantial across the board, the higher up you go, the higher the probability is of finding gay officials.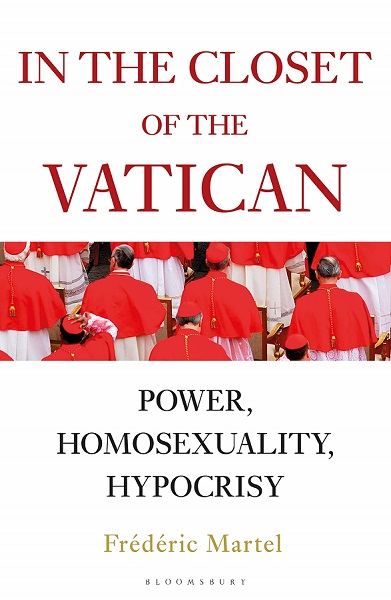 Extensively Researched, but Is It Accurate?
In the Closet of the Vatican is based on over four years of research by Martel, during which time he conducted 1,500 interviews with 41 cardinals, 50 bishops, 45 Vatican ambassadors, and 11 members of the Pope's personal guard. Based on these conversations, Martel concludes that "gay men are the "the great silent majority" in the Catholic Church. "It's what I define as fifty shades of gay," he says.
However, critics assert that Martel's work often strays into hyperbole and sensationalism. At one point, he challenges the notion that Pope Francis is "among the wolves," instead noting, "It's not quite true: he's among the queens."
Potential Damage to Gay Community
To the surprise of no one, the book has received a substantial amount of backlash from Catholic circles. But a less-predictable source of ire is the gay community itself, where some are concerned that Martel's work may serve to reinforce a connection between homosexuality and child sex abuse.
And perhaps this is a legitimate concern; one of the main theories outlined in the book is that the Church's tendency to cover up clergy abuse is the result of fearful church officials who are afraid to speak up against fellow clergy members because they might be outed as gay in retaliation.
Martel, who himself is gay, claims his goal was simply to tell a story. Exposing the Vatican's rampant hypocrisy was simply a byproduct of that story, he says. Nonetheless, the narrative has generated significant buzz and media attention. Readers will no doubt relish the deep irony of Catholic officials preaching publicly about homosexuality being unnatural and sinful, while behind closed doors pursuing carnal urges just like the rest of us.
Timing is Everything
Then there is the question of the release date. Pope Francis is busy this week preparing for a high-profile meeting of Catholic bishops which will seek to promote transparency, address past clergy abuse, and recommend policies for how to end it.
If Martel indeed sought to connect clergy sex abuse with a Vatican full of closeted gay men, he couldn't have chosen a better time to release it. But some argue this is counterproductive, and even damaging:
Radical Change Needed
However, others think the timing could actually prove beneficial. Up until now, the Catholic Church's response to the clergy abuse crisis has been tepid at best, and many remain skeptical that the upcoming summit will result in any substantial changes. All talk, no action.
A bombshell book about rampant homosexuality in the Vatican, though? That might just be enough to move the needle and convince Catholic officials to finally take concrete steps to weed out predatory priests if for no other reason than to protect the Church's reputation. Peter Isely, an abuse survivor who works with the group Ending Clergy Abuse, believes now is the time for action:
"We've heard a lot of words from Pope Francis since he was elected but now is the time to do the right thing," Isely says. "We want zero tolerance. Any priest who has sexually assaulted a child should be removed from the priesthood and the same goes for bishops or cardinals who cover up for them. That needs to be written into the universal law of the Church. It needs to be an infallible doctrine and Pope Francis can order it with the stroke of a pen. What's the hold-up? Why doesn't he do this?"
To that, we say: Amen.