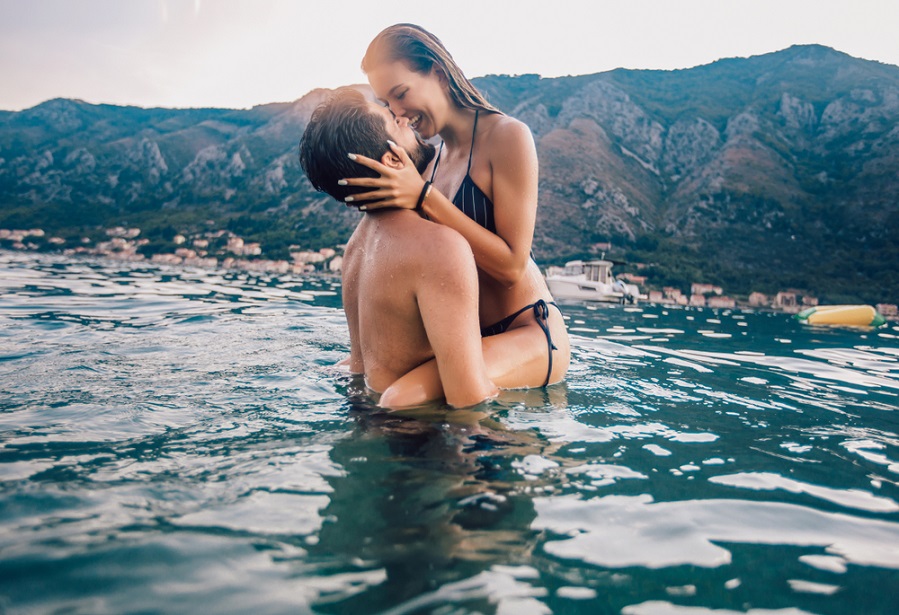 ---
Headed to Bali in search of romance? Not so fast. The Indonesian government is close to passing a law that would make it illegal to have sex outside of marriage throughout the country. The new legislation would effectively ban extramarital sex in the tourist haven of Bali, making it a criminal offense.
Straight couples caught engaging in sexual activity outside of marriage would face up to a year in jail under the draconian new policy. Even dedicated couples who get caught in the act could end up behind bars if they can't produce a marriage license. Same-sex relationships would be outlawed entirely, and it's unclear how harsh that penalty might be.  
Not On Allah's Watch
According to reports, the law stems from growing tensions in Indonesia between foreign tourists and a majority-Muslim population uncomfortable with Westerners bringing loose attitudes toward sex, drugs, and partying to the island.
This propensity for drunken revelry particularly from younger tourists who've flocked to Bali in droves to enjoy the party scene (and all that goes with it) has Muslim government officials fed up. With the new legislation, officials are hoping the threat of jail time will help promote more conservative attitudes around sexual activity.
"The state must protect citizens from behavior that is contrary to the supreme precepts of God," said Nasir Djamil, a politician from the Prosperous Justice Party.
Faith vs. Economics
As one of the fastest-growing tourist destinations in Southeast Asia, the law would hit Bali particularly hard. Much of the island's economy is now based around tourism, and millions of travelers visit each year to enjoy the pristine beaches, tropical climate, and cheap prices. But that could all be upended overnight if the government decides to crack down on "immoral" activity in the bedroom.
If Indonesian President Joko Widodo ends up signing the legislation, it would likely cause a major disruption to Bali's tourism industry.
The Australian government issued a travel warning after learning about the law, and numerous travel agencies have already reported unmarried people canceling planned trips to the island due to fear of getting arrested.
Despite a strong religious influence in the country, Indonesians aren't blind to the potential consequences of enforcing a faith-based moral code. Hotel operators, tour guides, and restaurant owners have all voiced their concerns, leading President Widodo to delay a vote on the bill - at least for now.