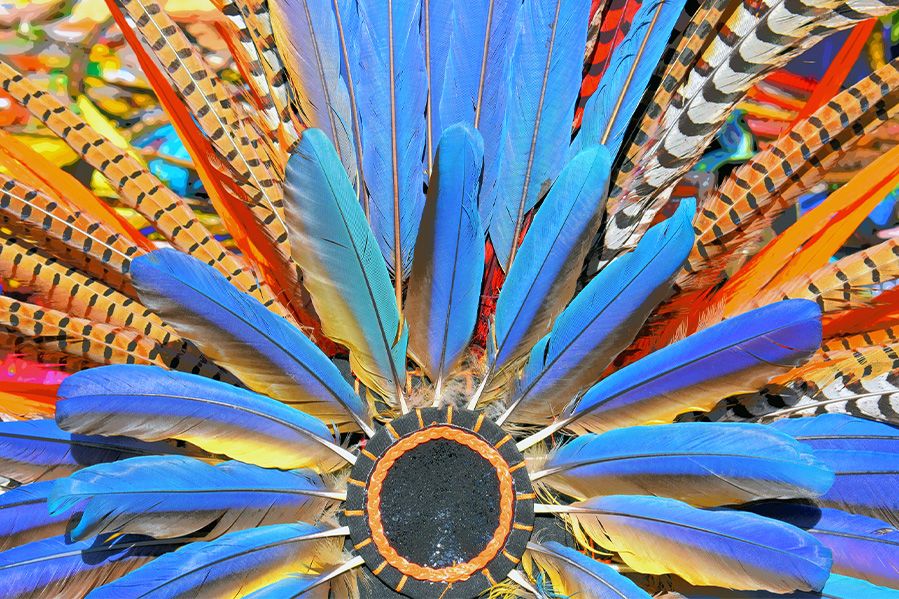 Turns out that Indigenous Aztec dancers and U.S. Border Patrol agents aren't exactly birds of a feather.
A group of Aztec performers have filed a claim against the U.S. Department of the Interior, alleging religious discrimination after border agents seized upwards of 1,500 tribal feathers at the U.S.-Mexico border.
The dancers say they experienced extreme emotional distress, and are seeking $1 million in compensation per person, as well as the return of the sacred feathers.
Will a huge settlement migrate their way?
What the Flock?
Danza Azteca Tenochtitlán is an LA-based group of dancers composed largely of Ruby Marek and her family members.
The group was returning from Mexico at the San Ysidro Port of Entry in San Diego, when they were stopped by Border Patrol agents. They noticed Marek's hair clip, which is adorned with feathers, in the glove box, prompting a search of their vehicle.
Marek says that the agents made them feel like common criminals. "It was like you see in the news, when they're searching cars from drug traffickers," she explains. They were searching the tires, they were checking underneath the car, everything."
All told, border agents seized some 1,500 feathers from the group, from birds as varied as turkeys, macaws, ducks, emus, and hawks.
Agents cited the Migratory Bird Treaty Act, which "protects wild birds by preventing their killing by collectors and the commercial trade in their feathers, and extends to all feathers, regardless of how they were obtained," according to the Fish and Wildlife Service website. 
However, per that very same website, "exceptions do exist… for the use of feathers by Native Americans."
Bird feathers played a key cultural and religious role in Aztec communities – beliefs which have been passed down through generations.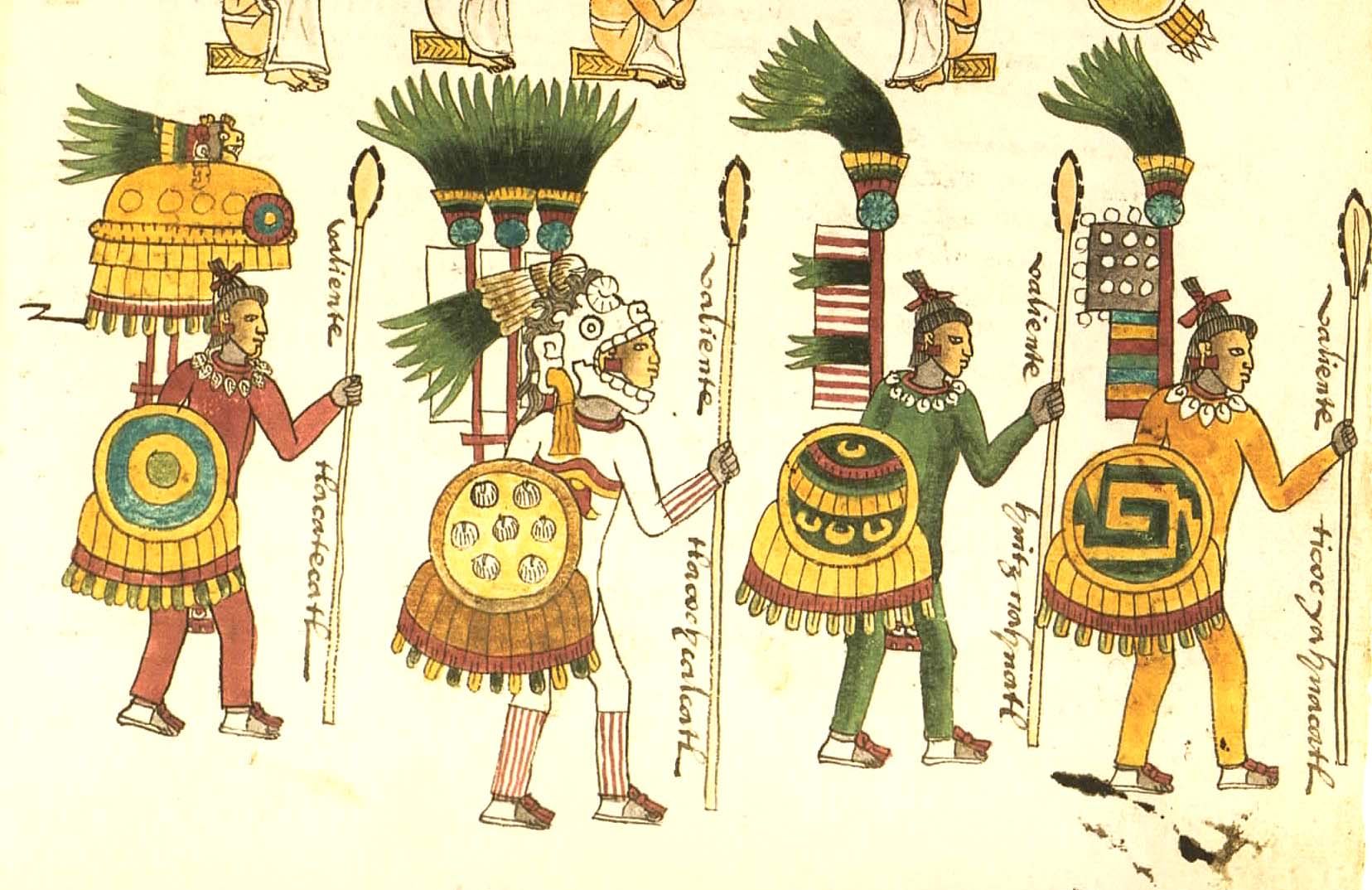 Brightly colored headdresses, for example, were widely used in religious customs of the ancient Aztecs, and it is believed that such garments were some of the most important possessions of Aztec emperors.
There is also evidence that warriors and priests similarly adorned themselves with feathers.
No Cawing Matter
While transporting feathers across the U.S.-Mexico border is against the law, Marek says she didn't think there was any issue considering most of her feathers were from non-exotic birds like ducks.
The macaw feathers, she says, were collected from a friend's pet. Some of the feathers have since been returned, but others, like the macaw feathers, remain in the custody of the U.S. government.
The group's lawyer says that at no point did border agents ask if the feathers were used for religious purposes. 
Border Violation
With the guidance of legal counsel, the group has filed a claim against the U.S. Department of the Interior, saying they violated their religious freedom when they seized the feathers.
They'd like their remaining feathers back, and $1 million in compensation each, arguing that they were humiliated, their faith violated, and were made to feel like criminals at the border as their car was ransacked and feathers seized. 
"All we do is share our customs in an artistic and creative way," says Marek. "I'd love to demonstrate my culture and religion without being treated like a criminal."
Should the claim be denied, the group says, they'll pursue legal action. 
What do you make of the controversy? Was it religious discrimination, or were border agents just doing their job?