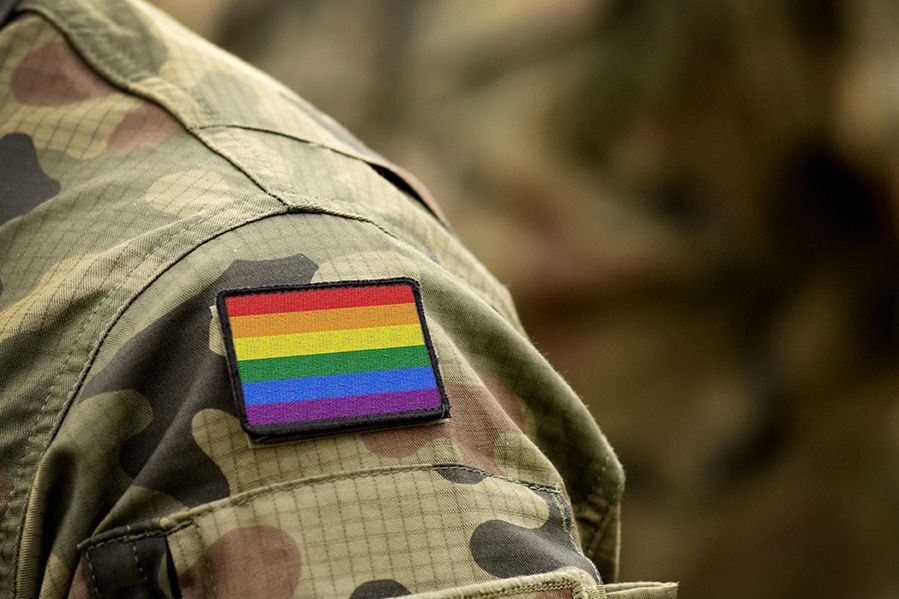 An Army chaplain who called transgender troops "mentally unfit" for "rejecting reality" on Facebook will not be reprimanded, his lawyers say.
Major Andrew Calvert made the controversial comments on an Army Times Facebook post about President Biden ending former President Trump's ban on transgender troops in the US military. He went so far as to compare transgender people to "flat-earthers". 
Someone took notice and reported Calvery to his superiors. Facing a career-ending reprimand, Calvert lawyered up, arguing that reprimanding him would be tantamount to religious discrimination.
Bigotry or Biology
"How is rejecting reality (biology) not evidence that a person is mentally unfit (ill), and thus making that person unqualified to serve," Calvert's post began. "There is little difference in this than over those who believe and argue for a "flat earth" despite the overwhelming evidence to the contrary."
In April, Calvert received a General Officer Memorandum of Reprimand (GOMOR) after it was determined that he violated a Defense Department directive on proper online conduct.
"We direct our soldiers to 'Think, Type, Post' when engaging in conversations on social media platforms and to follow DoD policies and regulations. When our online conduct does not follow these rules and regulations, we investigate and hold individuals accountable if they are found to be in violation," stated Army Maj. Jefferson T. Grimes.
Calvert's attorneys, the nonprofit First Liberty Institute, see it very differently. They helped Calvert appeal on First Amendment grounds, arguing that he's well within his legal rights to express his "sincerely held religious belief."
Despite issuing the initial reprimand, the US Army now seems to agree with that point of view. According to Calvert's lawyers, they've wiped his record clean – and naturally, they're celebrating: "no service member should ever be punished because of their religious beliefs."
Word War, Too
Not everyone's so happy about Maj. Calvert's newly-saved career.
Mikey Weinstein, founder of Military Religious Freedom Foundation (MRFF), didn't mince his words when condemning the "absolutely repulsive, illicit bigotry and pervasive prejudice spewing from the twisted, poisonous social media 'mouth' of U.S. Army Chaplain (Maj) Andrew Calvert."
Weinstein contends that such language should not be protected. "Calvert has absolutely NO First Amendment right to disgorge such malicious libel against transgender people... as his actions are horribly injurious to the American military's good order, morale, discipline and unit cohesion," he stated. 
It appears that the US Army doesn't agree with the MRFF on this one. 
Where do you stand? Should members of the military be permitted to speak out about their religious views, even when those words cause offense?