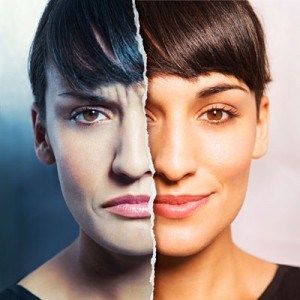 Going through life can be a struggle at times, but a positive attitude can help you cope more easily with your daily affairs. We can all succumb to worry about health, paying our bills, our relationships, and our jobs, and this can hinder us from making constructive choices or being happy.
Let's be frank, sometimes life is stressful and difficult, and we're not always going to see the light at the end of the tunnel. However, it's important to do your best to try. A good state of mind can benefit you as well as others around you in many ways.
We know we are challenged by negativity. Science tells us that positive attitudes connect directly to our happiness and success. Our goal then must be to make positivity a habit; to work at it each day in small ways until it changes us for the better.
The Benefits
Believe it or not, physical, mental, and emotional health are all very closely connected. Research from the Harvard School of Public Health in 2001 links a positive attitude with a lowered risk of heart disease in men and less thickening of carotid artery walls in women. A 2009 report in the American Heart Association journal correlates an optimistic outlook with reduced evidence of coronary heart disease in postmenopausal women.
"Thousands of articles in virtually all popular, medical, health and news journals tout the benefits of positive mental attitudes on longevity and many other positive aspects of aging," says Dr. Peter Norvid, medical director for Heartland Hospice. "Optimistic people live longer, have closer personal relationships and are able to deal with the negative things that happen to them in a way that allows them to continue to be able to be there for others so that others can help them."
You are going to be happier if you focus on the positive things in life. It sounds obvious, but it's still something that goes over some people's heads. People who are optimistic are generally happier than people who are pessimistic. When you are happier, you will enjoy life more, and you will be a greater joy to those around you. Not only that, but you will be able to think more clearly, which can help you resolve some problems in your life. If you want to be happier, try tweaking your attitude a bit, and you might find you have more joy.
Helpful Tips for Happiness
If it doesn't come to you naturally, achieving a positive attitude can take some work. Like most things in life, the more you work at it, the better you'll get. Here eight ways you can change your outlook for the better:
Recognize the almost everyone struggles with the same fundamental issues (disappointments, setbacks, unfairness) and commit to not assuming a victim mentality from it.

Always strive for personal betterment and take pride in each small step along the way. Setting goals will make you feel empowered in your life and give you reasons to celebrate your progress.

We should deal with any complications that arise in life but there are many things we can let go of rather than dwell on. We should focus on problems only insofar as we can solve or learn from them.

Take time out every now and again to enjoy a place, person, food, or song that clears your mind or makes you happy.

Remember that there are many things in your life that are going well, or that you don't have to worry about as a source of stress. If you need to write some of these down you can take the list out later when you are taken by a negative mindset.

Learn to handle rejection. Not getting the job, winning the prize, or having the love life you want can be viewed as practice rather than an excuse to give up.

Don't get dragged down by others' complaints. You can be a compassionate and helpful friend without making someone else's problem your own. Always remember tip #3 applies here too.

Make someone else happy. Negativity is often a result of a selfish focus. Making someone else smile can remind you of your effect on and place in the world.
If you find you are having a hard time taking the time you need to be thankful, find someone who can help you remember. Ask your spouse or someone you trust to ask you daily what you are thankful for. Hopefully, over time, it will become a habit. This alone can do a lot for your state of mind.
Baby Steps
Oftentimes, when people are going through what seems like an impossible challenge, it can be helpful to break it down into bite size pieces. Instead of looking at the ultimate goal or solution, take it one step at a time. An example of this would be a work deadline you have to meet. If the deadline is a week away, make a plan every night for what you need to do to get one step closer. This can help make the task seem less overwhelming which can help you remain positive.
Having a positive attitude can be of great benefit to you and those around you. Take a few minutes every day to find something you are thankful for, and do whatever you can to make difficult tasks seem a little less impossible so you can have better health and enjoy life more.