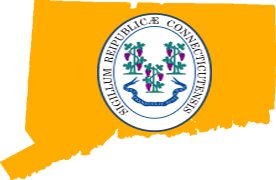 Congratulations! If you've found yourself at this page it is likely that you are either planning to be married or have been asked to perform a wedding ceremony in Connecticut. Ordained ministers of the Universal Life Church have successfully performed thousands of legal marriages in Connecticut. The information provided below will walk you through the steps one must follow to become a minister and perform a valid wedding ceremony in the state of Connecticut.
Quick Facts
ULC Ordination Accepted: Yes

Minister Registration Required:

Yes

Minister's Residency:

Irrelevant

Minister's Minimum Age:

18

Marriage License Waiting Period:

0 Days

Marriage License Valid For:

65 Days

Marriage License Return Within:

By Expiration
1

How to Become an Ordained Minister in Connecticut

If you haven't already, you should get ordained online with the Universal Life Church. Ordination is free and can be completed in just a matter of minutes. Thousands of legally valid marriages are performed by ULC ministers around the world every year. Begin the process by clicking the big blue button below!
2

How to Officiate a Marriage in Connecticut

Next, you should contact the office of your local marriage authority (typically your county clerk). Let them know that you are a minister of the Universal Life Church in Seattle, and ask what they will require of you to officiate a legal marriage.

Select your City or Town Clerk to quickly generate the contact information for your local marriage authority.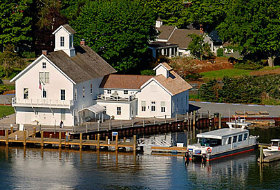 Connecticut's Top Wedding Spot
White-clapboard Connecticut River Museum, in Essex
3

License to Marry in Connecticut

After you've contacted your marriage authority, you should visit our online store to purchase whatever documentation will be required. We typically advise ministers in Connecticut to get an Ordination Package and to add a Letter of Good Standing to their order. Minister registration is required in the state of Connecticut; you must register with your local marriage authority before the marriages you perform will be accepted as having been legally solemnized. While registration requirements seem to vary from one county to another, our ULC ministers in the area have reported to us that the most commonly requested documents of them are their Ordination Credentials and their Letter of Good Standing. Additionally, please attempt to leave at least 3 weeks between the date of the wedding ceremony and your order, to ensure that you receive all of your materials in advance.

4

How to Perform a Wedding in Connecticut

Now that you've done all of the above, you are ready to perform the wedding! Be sure that the couple has picked up their Connecticut marriage license from the appropriate office. This license is valid for 65 days, and there is no mandatory waiting period between when the couple receives the marriage license in Connecticut and when the ceremony may be legally performed. Please be aware that the signed license must be returned to the issuing office by its date of expiry.

At the Universal Life Church we receive several calls from wedding officiants in Connecticut, after they've received their license to marry by getting ordained online, asking for guidance on how to perform a wedding ceremony. Once the legal matters have been taken care of, officiating a wedding (while a sometimes-daunting task) can be a great deal of fun. We would suggest that new Connecticut wedding ministers concerned about the ceremony peruse one of our helpful wedding guides. The minister training section of our website should offer a helpful refresher for more experienced ministers.
---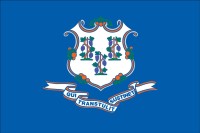 Connecticut Marriage Code
Marriage in Connecticut is governed by Chapter 815 of Connecticut's General Statutes. Ministers who got ordained online with the Universal Life Church have successfully solemnized thousands of weddings in the state. Below, you will find that we have reproduced a relevant excerpt of this code.
Sec. 46b-22. (Formerly Sec. 46-3). Who may join persons in marriage. Penalty for unauthorized performance.

(a) Persons authorized to solemnize marriages in this state include (1) all judges and retired judges, either elected or appointed, including federal judges and judges of other states who may legally join persons in marriage in their jurisdictions, (2) family support magistrates, state referees and justices of the peace who are appointed in Connecticut, and (3) all ordained or licensed members of the clergy, belonging to this state or any other state, as long as they continue in the work of the ministry. All marriages solemnized according to the forms and usages of any religious denomination in this state, including marriages witnessed by a duly constituted Spiritual Assembly of the Baha'is, are valid. All marriages attempted to be celebrated by any other person are void.

(b) No public official legally authorized to issue marriage licenses may join persons in marriage under authority of a license issued by himself, or his assistant or deputy; nor may any such assistant or deputy join persons in marriage under authority of a license issued by such public official.

(c) Any person violating any provision of this section shall be fined not more than fifty dollars.

(1949 Rev., S. 7306; 1951, S. 3001d; 1967, P.A. 129, S. 1; P.A. 78-230, S. 4, 54; P.A. 79-37, S. 1, 2; P.A. 87-316, S. 3; June Sp. Sess. P.A. 01-4, S. 27, 58; P.A. 06-196, S. 276; P.A. 07-79, S. 5.)
History: 1967 act specified validity of marriages witnessed by Spiritual Assembly of the Baha'is; P.A. 78-230 divided section into Subsecs., deleted reference to county and reordered and rephrased provisions in Subsec. (a) and substituted "may" for "shall" in Subsec. (b); P.A. 79-37 authorized retired judges and state referees to perform marriages; Sec. 46-3 transferred to Sec. 46b-22 in 1979; P.A. 87-316 applied provisions to family support magistrates; June Sp. Sess. P.A. 01-4 amended Subsec. (a) by adding provision re federal judges and judges of other states who may legally join persons in marriage in their jurisdictions, effective July 1, 2001; P.A. 06-196 made a technical change in Subsec. (a), effective June 7, 2006; P.A. 07-79 amended Subsec. (a) to add Subdiv. designators (1) to (3), revise provisions re persons authorized to solemnize marriages within the state and make technical changes.

Annotations to former section 46-3:

Minister who solemnizes marriage must be "settled in the work of the ministry". 2 R. 382. Ordained deacon performing usual duties of minister held to be authorized. 4 C. 134. A clergyman in performing marriage ceremony is a public officer and his acts in that capacity prima facie evidence of his character. Id., 219. Proof of celebration of marriage raises a presumption of its validity. 85 C. 186; 93 C. 47. In absence of proof of authority of justice of peace, marriage void. 129 C. 432. Our law does not recognize common law marriages. Id. Marriage, deficient for want of due solemnization, voidable. 163 C. 588.

View the Connecticut Statutes on the official state site

⇓ Show the rest