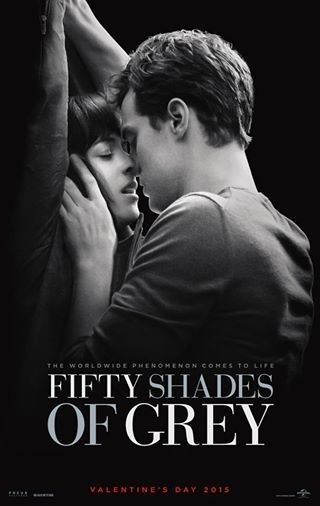 From a Christian perspective, there are many elements in Fifty Shades of Grey that are alarming. The movie has made its way from the printed page to the big screen this past Valentine's Day. The film has enjoyed large success, earning more in it's opening weekend than Frozen, and claiming the biggest-ever Valentine's Day debut in America.
While a story like this can give audiences a thrill not readily found elsewhere, there is something deeply troubling about the message within. The media has touted the movie as "an incredible fairytale love story," encouraged it as a date-night movie, and coincided the release with Valentine's Day.
One does not need be a Christian in order to recognize a sinister spirit that lurking beneath the surface; how it encourages sexual deviance, glorifies violence against women and totally perverts the meaning of love.
Sexual Deviance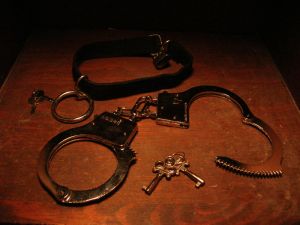 The use of chains, whips, and other objects in the story reflect sexual desires that are unnatural. Use of such things during sex is referred to as BDSM (which is considered unnatural in it's own right), but even the BDSM community has spoken out against Fifty Shades. "Conventional" BDSM requires a huge amount of trust between partners, and is thus considered safe and fun by it's practitioners.
But Fifty Shades is not about fun, its about abuse. Even though it's supposed to seem sexy, the relationship between Christian and Anastasia is offensive, and there are several instances where she is coerced or outright forced to have sex. "Lose control" a movie poster urges, seemingly to encourage this deviant behavior.
Violence Against Women
Christian's abusive behaviors are treated as adorable flirtatious interaction; domestic violence is met with approval. Violent actions and threats are portrayed as playful fun, and force becomes acceptable because although it starts with Ana's fear, it ends with her enjoyment.
The message this sends is essentially that coercion and abuse are acceptable as long as it ends in enjoyment. It says pain and humiliation are erotic, and that girls want a guy who intimidates and threatens. Such sinful dominance over a woman is not only a crime against the women, but also against the Lord. Yet this is exactly what is portrayed and lauded in Fifty Shades.
The relationship between a man and a woman is supposed to mirror Christ's relationship to the Church. Christ is not into domination, abuse, and humiliation. Nor does he want women to be weak-willed and frail, who welcome and enjoy abuse.
Perverting the Meaning of Love
By depicting this relationship as romantic, Fifty Shades sends a message that says abuse is acceptable as long as it ends in enjoyment. Infatuation is taken for romance, obsession for love. Whatever is between Ana and Christian is obviously not love. Love does not dishonor others, nor is it self-seeking, but rather love is patient, kind, and truthful (1 Corinthians 13:4-7).
Clearly, love is not what is going on between the two. Christian's actions against Ana are self-seeking, impatient, and dishonoring. How can any relationship flourish when it's built on such sickly foundations? In reality, a relationship like this would inevitably fail, and when it does the ramifications could be violent and long-lasting.
Redemption?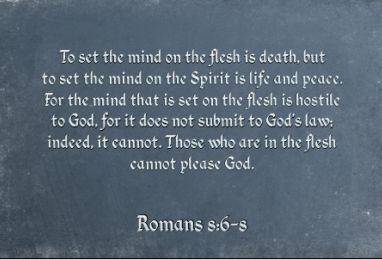 Fifty Shades of Grey disseminates its own worldview, and in that worldview there is no redemption. It sends a toxic message that in the end, you can change your abuser. This is folly. It is saddening that in this story the world sees beauty where there is ugliness, a friend where there is an enemy. Such is the nature of the sinful desires of the flesh.
Often, these desires are masked by feelings of joy or pleasure. This pleasure is an illusion, indicative of a sickness of the heart whose symptoms are not readily apparent. This is precisely what makes them so dangerous.
These desires can be overcome, but not until we recognize that the flesh is our enemy. Once we realize this, we can begin to walk by the spirit and not gratify the desires of the flesh:
"For the flesh desires what is contrary to the Spirit, and the Spirit what is contrary to the flesh. They are in conflict with each other, so that you are not to do whatever you want." - Galatians 5:17
From a Christian perspective, it's easy to condemn Fifty Shades of Gray for promoting sexual immorality and sinful desires. It's also easy to look down on the author and her characters. Their sexual conquests are vain attempts to find joy and fulfillment in something that is ultimately empty. But the truth is that most Christians would agree Ana, Christian, and E.L. James are people who desperately need the Gospel, just like all Christians do. They are caught up in the desires of the flesh, and as long as they remain so, they cannot serve God. The same goes for us: in one way or another we are all slaves to our flesh. So in the end, the question we must ask ourselves is this:
Whom do we serve?