Congratulations! If you've found yourself at this page it is likely that you are either planning to be married or have been asked to perform a wedding ceremony in New Zealand. The information provided below will walk you through the steps one must follow to become a minister and perform a valid wedding ceremony in New Zealand.
1

How to Become an Ordained Minister in New Zealand

If you haven't already, you should get ordained online with the Universal Life Church. Ordination is free and can be completed in just a matter of minutes. Thousands of legally valid marriages are performed by ULC ministers around the world every year. Begin the process by clicking the big blue button below!
2

How to Officiate a Marriage in New Zealand

Next, you should contact the office of your local marriage authority. Let them know that you are a minister who was ordained online with the Universal Life Church, and ask what they will require of you to officiate a legal marriage. You must be a New Zealand resident to perform legal weddings as a ULC minister.
3

License to Marry in New Zealand

After you've contacted your marriage authority, you should visit our online store to purchase whatever documentation will be required. We typically advise ministers in New Zealand to get our specially built New Zealand Celebrant Portfolio. Please note that the Universal Life Church offers an international FedEx shipping option that will allow you to receive your ministerial products anywhere in New Zealand. Additionally, please attempt to leave at least 1 month between the date of the wedding ceremony and your order, to ensure that you receive all of your materials well in-advance of the big day.
4

How to Perform a Wedding in New Zealand

Now that you've done all of the above, you are ready to perform the wedding! Several ministers of the Universal Life Church have gotten ordained online and have successfully acted as wedding celebrants in New Zealand. The Universal Life Church is proud to be a fully legally recognized religious entity in the country of New Zealand, and is in good standing with that country's government.

At the Universal Life Church we receive several calls from wedding officiants in New Zealand, after they've received their license to marry by getting ordained online, asking for guidance on how to perform a wedding ceremony. Once the legal matters have been taken care of, officiating a wedding (while a sometimes-daunting task) can be a great deal of fun. We would suggest that new New Zealand wedding ministers concerned about the ceremony peruse one of our helpful wedding guides. The minister training section of our website should offer a helpful refresher for more experienced ministers.
---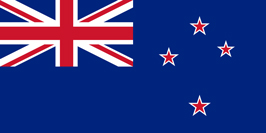 New Zealand Marriage Code
Marriage in New Zealand is governed by the Office of Births, Deaths and Marriages in The Department of Internal Affairs. It is typically reported to us that ministers of the Universal Life Church must present the documents that we make available in our aforementioend New Zealand Celebrant Portfolio.
Decide when and where you want to get married

You will need to know when and where you want to get married when you complete your application for a marriage licence. You should also choose an alternative venue in the event that the weather prevents you from marrying at your primary venue.

Choose a Marriage Celebrant

In New Zealand you must be married by an appointed marriage celebrant. This may be a Registrar of Marriages, an independent marriage celebrant, a minister of a church or a person connected with an approved organisation. Contact a Registrar of Marriages for a list of appointed marriage celebrants.

You will need to contact your marriage celebrant and agree on a time and place before applying for your marriage licence.

Get a Marriage Licence

To get a licence you will need to complete a Notice of Intended Marriage application form. If either of you have been married or in a civil union before, and the marriage or civil union has been dissolved, you may be asked to produce evidence of the dissolution (e.g. Divorce/Dissolution Order) when you give notice to the Registrar. If your previous spouse or partner has died you do not have to produce evidence of their death, but you will have to give the date of death on the Notice of Intended Marriage.

Make a Statutory Declaration

As part of completing the application form for a marriage licence, you need to make a statutory declaration. Either you or your partner will need to make a formal statutory declaration that there is no lawful impediment to the marriage (i.e. no legal reason that you both cannot be married), that the details given are true, that both parties are not within the "prohibited degrees of relationship" and that consent has been given (where relevant).

If you live in New Zealand one of you must make this declaration in the presence of a Registrar of Marriages. Contact us for your nearest Registrar.

If both of you live outside of New Zealand:
You can send the form to the New Zealand Registrar of Marriages closest to where you intend to marry once you have completed the form, signed the statutory declaration and had it witnessed by a Commonwealth Representative. If it is convenient, you can have the declaration witnessed by a Commonwealth Representative, at our London or Sydney office. Note: only the Notice of Intended Marriage where both parties ordinarily resident outside New Zealand (BDM 58) can be signed by a Commonwealth representative.
Alternately, if you will be in New Zealand at least three working days before the ceremony (either the bride or groom, or both) you can sign the statutory declaration and have it witnessed by a Registrar of Marriages in New Zealand.
See Cheque Payments for a New Zealand Marriage Licence or New Zealand Civil Union Licence to check the locations of the Registry Offices in New Zealand. The contact details for your nearest Registrar of Marriages can be obtained by contacting us or contact the District Court for their addresses.
You should advise the Registrar of the date that you intend to collect the marriage licence (this must be at least three days after your completed form reaches the Registrar).
For more details about applying from overseas, see 'When and How to Apply for a Marriage Licence; If you both live outside New Zealand'.

Consent to Enter into a Marriage
To get married both parties to the marriage must be at least 16 years of age. If either party is 16 or 17 years of age, they must obtain consent:
You must obtain consent' from each of your guardians (usually your parents) unless they cannot be located or are, as a result of incapacity, unable to give consent.
If none of your guardians are able to give consent, you must obtain consent from a relative acting in place of a guardian, or from a Family Court Judge.
If your parents or guardians refuse consent, you can apply to a Family Court Judge for consent to get married.
The completed 'Consent to Marriage of a Minor' must be submitted with the 'Notice of Intended Marriage' form.
Back to top

When and How to Apply for a Marriage Licence
You will need to get a marriage licence from a Registrar of Marriages. To apply for a marriage licence one of the parties to the marriage must fill out the appropriate form.
If you live in New Zealand or will be in New Zealand at least three days before you intend to be married (either one or both parties) complete the Notice of Intended Marriage (BDM 60) form. You cannot complete the form online, as one of the parties must complete a statutory declaration (part of the form). The statutory declaration must be made in the presence of a Registrar of Marriages. This must be done in person.
If you both live outside New Zealand and will arrive in New Zealand less than three days before the date you want to marry, you may be able to complete most of the formalities before you arrive in New Zealand. You will need to complete a Notice of Intended Marriage where Parties Ordinarily Resident outside New Zealand (BDM 58) form. If you are overseas, you can complete everything on the form except the declaration, and send it (with payment) to the Registry Office in New Zealand closest to where you will be married. When you arrive in New Zealand, you then need to visit that office, sign the declaration before a Registrar of Marriages and collect the marriage licence. Or, the declaration must either be signed by a Commonwealth Representative, and then sent (with payment) to the Registry Office in New Zealand closest to where you will be married. If it is convenient, you can have the declaration witnessed by a Commonwealth Representative, for instance, at our London or Sydney office.
Note: only the Notice of Intended Marriage where both parties ordinarily resident outside New Zealand (BDM 58) can be signed by a Commonwealth representative.
If you wish to change the form of your relationship from a civil union to a marriage you will need to complete a Notice of Intended Marriage, change of relationship from civil union (BDM 59) form. See: Changing a Civil Union to a Marriage
Marriage licences are only available for collection during normal opening hours. A marriage licence is only valid for three months from the date of issue. During that period you are free to marry at the place specified on the marriage licence. An alternative place of marriage may be specified on the licence, e.g. in the case of bad weather.


View the New Zealand Statutes on the official state site

⇓ Show the rest