There are fewer days in a person's life more special than the wedding day, and if you are reading this page now, there is a strong possibility that you were either asked to perform a wedding for friends or family in Germany, or that you are personally planning on being married in Germany. Either circumstance is a cause for celebration! And either way, we would encourage you to continue reading to understand the process of performing a wedding in Germany as a minister who was ordained online.
1

How to Become an Ordained Minister in Germany

You may have done this already, and you only need to do it once, but if you haven't had the chance yet and are interested you should get ordained online with the Universal Life Church Ministries. The ordination application can be completed in just a few minutes, and it is free of charge. Worldwide there are millions of ULC Ministers, including quite the spirited community in Germany. That process can be initiated by clicking the big blue button below!
2

How to Officiate a Marriage in Germany

Next, you should contact the office of your local marriage authority, provided you have been asked to perform a wedding in Germany that is. Let them know that you are a minister who was ordained online with the Universal Life Church Ministries, and ask what documents they would like you to present in order to legally solemnize the wedding. It is important that you understand that these laws vary widely around the world, and not every jurisdiction will have updated their laws to catch up with the technological innovations underpinning the Universal Life Church Germany Ministries. Even if you aren't permitted to perform a legally binding wedding ceremony just now, there is still plenty you can do as an online ordained minister in Germany.
3

License to Marry in Germany

If you were ultimately accepted to legally solemnize during your conversation with the marriage authority in your area, you can head over to the minister supplies section of our website where you will be able to find any paperwork or other supplies you have been asked to make available to that government office. We typically advise ministers in Germany to get an Ordination Package. The Universal Life Church Ministries does offer an international FedEx shipping option, so we can deliver your ministerial products from our US facility anywhere in Germany. We do typically suggest that you try to leave at least 1 month between the date of the wedding ceremony and your order so that there is no risk of any required paperwork not being submitted on time. Everybody else already has enough to worry about without worrying about the speed of the post!
4

How to Perform a Wedding in Germany

Getting accepted and completing all of your paperwork is the dull part of the job, and now that you've given the bureaucrats plenty of attention you can turn your focus to the couple as you all prepare for their big day.

We talk to an awful lot of online ordained ministers in Germany about performing wedding ceremonies, and we understand that - especially if this is the first wedding you will be performing - the task at hand can seem rather scary. Because nobody wants to be responsible for bungling the big day, we highly recommend that you use as much time as you are able to train and educate yourself so you can walk into the German wedding venue the morning of the ceremony and feel confident. The wedding guides that we've published online are a great place to start for some cursory education, and if you are interested in learning more about other ceremonies and services you can perform aside from weddings, you might find the wider minister training section a helpful tool. Both of these resources are free for you to use and enjoy at your leisure!
---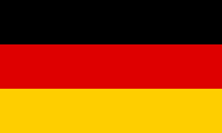 Marriage in Germany is governed by Germany's central government and is quite simple. All marrying couples must participate in a civil wedding in the Standesamt (a local magistrate's office). Many couples also elect to have a more traditional symbolic ceremony in a cathedral after their civil ceremony. As noted, the Universal Life Church is not currently a recognized religious denomination in Germany, but assuming a couple has been wed in the Standesamt there is nothing preventing a ULC Minister from conducting a symbolic ceremony elsewhere. If you think you could aid us in this regard, please contact our central office. Be aware that same-sex marriages (in the form of civil unions) are legal in Germany.
If there is to be a more traditional wedding it must take place after the civil ceremony. Germany has many magnificent cathedrals, palaces and castles that offer wedding arrangements. There are agencies in most larger cities that will rent out the clothing necessary for the wedding; not only for the groom and ushers, but also, what was once but rarely seen in America, for the bride and bridesmaids. Wedding coaches, drawn by four white horses, are also available as well as antique cars, limousines and the like.

View the Germany Statutes on the official state site

⇓ Show the rest