Congratulations! If you've found yourself at this page it is likely that you are either planning to be married or have been asked to perform a wedding ceremony in Canada. The information provided below will walk you through the steps one must follow to become a minister and perform a valid wedding ceremony in Canada.
1

How to Become an Ordained Minister in Canada

If you haven't already, you should get ordained online with the Universal Life Church. Ordination is free and can be completed in just a matter of minutes. Thousands of legally valid marriages are performed by ULC ministers around the world every year. Begin the process by clicking the big blue button below!
2

How to Officiate a Marriage in Canada

Next, you should contact the office of your local marriage authority. Let them know that you are a minister who was ordained online with the Universal Life Church, and ask what they will require of you to officiate a legal marriage.
3

License to Marry in Canada

After you've contacted your marriage authority, you should visit our online store to purchase whatever documentation will be required. We typically advise ministers in Canada to get an Ordination Package. Please note that the Universal Life Church offers an international FedEx shipping option that will allow you to receive your ministerial products anywhere in Canada. Additionally, please attempt to leave at least 1 month between the date of the wedding ceremony and your order, to ensure that you receive all of your materials well in-advance of the big day.
4

How to Perform a Wedding in Canada

Now that you've done all of the above, you are ready to perform the wedding! While several ministers of the Universal Life Church have registered and acted as wedding celebrants in Canada, the Universal Life Church's legal standing there is not as firm as it is in the United States and elsewhere. We are actively seeking stronger recognition, however, and would appreciate you contacting us if you think you could be of service in this regard.

At the Universal Life Church we receive several calls from wedding officiants in Canada, after they've received their license to marry by getting ordained online, asking for guidance on how to perform a wedding ceremony. Once the legal matters have been taken care of, officiating a wedding (while a sometimes-daunting task) can be a great deal of fun. We would suggest that new Canadian wedding ministers concerned about the ceremony peruse one of our helpful wedding guides. The minister training section of our website should offer a helpful refresher for more experienced ministers.
---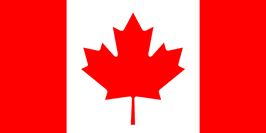 Canada Marriage Code
Marriage in Canada is governed individually by the government of each Province. The link provided below specifically describes the official process one must undergo to become married in Ontario, but the process will be quite similar in each of the other provinces. Again, the Universal Life Church is actively seeking recognition as a valid religious denomination in the country. Same-sex marriages in Canada are legally recognized and have been since 2005.
Types of marriage
An authorized official needs to marry you to ensure that a marriage is performed properly and legally. There are 2 types of marriage ceremonies performed in Ontario:

Religious marriage: a recognized religious official marries you.

religious marriage officiants
Civil marriage: a judge, justice of the peace or authorized municipal clerk marries you, often at a local municipal office or city hall.

View the Canada Statutes on the official state site

⇓ Show the rest