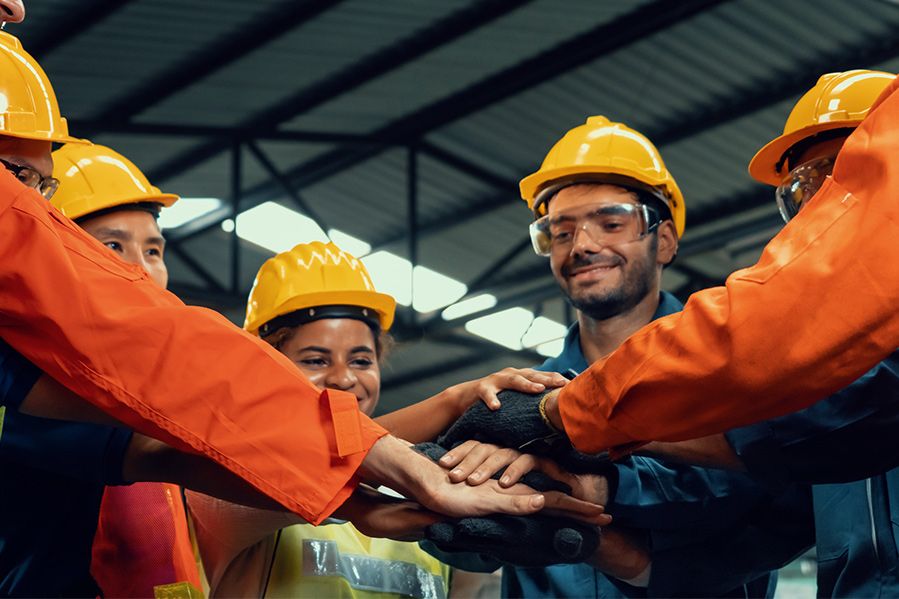 Is Jesus a unionbuster? Would Christ cross a picket line?
In a new lawsuit, a San Francisco man is trying to get out of joining a union – which is mandated by his employer – by arguing that unions are against his Christian beliefs.
The man alleges that his religious rights are being violated by being forced to join the Service Employees International Union (SEIU), and he's filing a federal discrimination charge with the Equal Employment Opportunity Commission on the grounds that his employer is in violation of Title VII of the Civil Rights Act of 1964.
Did we miss the section in the New Testament where the apostles discuss unionizing? What's going on here?
God Hates Unions?
San Francisco-based security guard Thomas Ross is being represented by The National Right to Work Legal Defense Foundation, an antiunion nonprofit. Ross alleges that his employer, Allied Universal, violated his sincerely held religious beliefs when he was forced to join SEIU and pay union dues.
Legal documents show that Ross requested religious accommodations to opt out of joining the union and paying union dues in 2020.
In his letter to a local union president, Ross explained his reasoning:
"The Bible teaches that employees are to submit to their employers with 'fear and trembling, in singleness of your heart, as unto Christ; not with eyeservice; as menpleasers; but as the servants of Christ, doing the will of God from the heart; with good will doing service, as to the Lord, and not to men' (Ephesians 6:5-7)." 
It's probably worth noting here that Ross seems to have left out the beginning of the verse, which in most translations indicates that Paul is using this passage to instruct slaves how to behave. Ross also feared that union dues would be spent by the union supporting laws that "would persecute Christian and other religious business owners and require them to violate their consciences or lose their businesses."
Arguing that he is "commanded to submit to my employer as to Jesus Christ", Ross states that "Christ also specifically taught individual bargaining rather than collective bargaining for laborers" by citing Matthew 20, a parable about workers in a vineyard which is often interpreted as meaning that both early and late converts to Christianity earn equal rewards in heaven.
Paying Your Dues
Per the lawsuit, Ross says that his request to opt-out of union dues was initially granted, but that two weeks later he received a letter that "stated that union membership was compulsory" and he had the union fees deducted from his paycheck. That's when he decided to sue.
The firm representing Ross seems to think they have a case. In fact, it scored a legal win earlier this year defending a unionized flight attendant who was fired after sending images of aborted fetuses to her union president via Facebook after she discovered that employees of her airline were attending an anti-abortion march in Washington, D.C. The employee alleged she was fired for Christian beliefs, and won millions in court.
However, this case is quite different. While Christians have a long history of opposing abortion, you don't see a lot of "unions are anti-Christian" sentiment out there. And many have argued that tithes themselves are comparable to union dues.
What do you think? Was this just a cynical attempt at reaping the benefits of a unionized workplace without paying the proper dues? Or is there sincerely a case to be made that the Bible is anti-union?