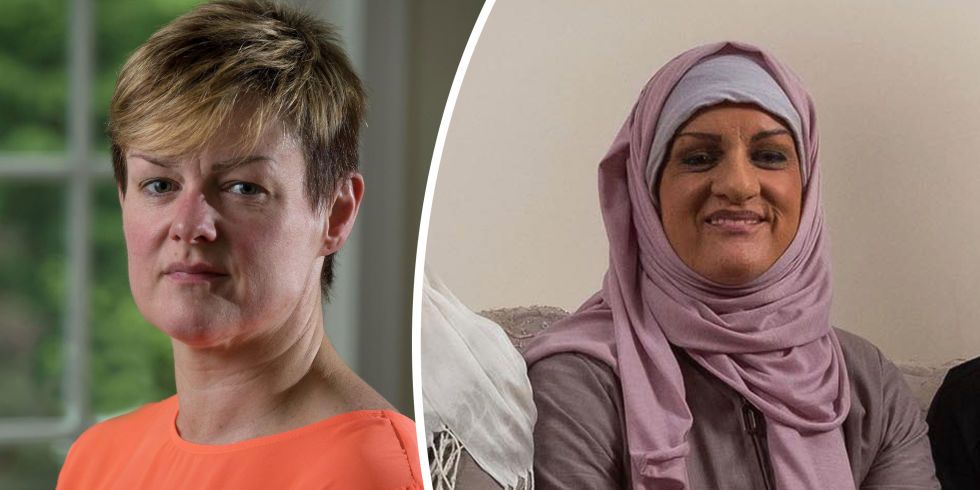 ---
A new documentary aired on the UK's Channel 4 is attempting to show people what daily life is like for many Muslims. According to some, though, the execution left a lot to be desired.
The show is called My Week as a Muslim, and it stars a white woman named Katie Freeman who takes to the streets in a Muslim disguise. Freeman darkens her face with makeup, puts on a prosthetic nose, and dons traditional Muslim clothing. The producers are defending these tactics, but many are accusing the show of being racist and perpetuating negative stereotypes. Is it possible for a television program to use racism for good?
Check out the trailer for the show here:
Channel 4 released a statement to the press, saying that the show was, "an immersive program that will explore what it's like to be a Muslim in Britain today and challenge some of the assumptions and prejudices that different communities in the UK have about each other." The Muslim Council of Britain, a group focused on increasing education about Islam, praised the station's attempt at shining a light on Islamophobia, but still did not approve of the use of brownface.
"The use of brownface and blackface has a long racist history and it is not surprising that it has caused deep offense amongst some communities. Had we been consulted, we would not have advised this approach," according to an MCB spokesperson. While it was certainly a risk for the documentary to use makeup in such a controversial manner, could it be argued that the controversy served a greater good?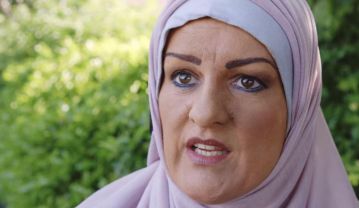 Context Is Important
In the eyes of Fozia Khan, the documentary's executive producer, the use of brownface in this context is worth defending. According to Khan, "The program allowed Katie to meaningfully walk in the shoes of someone from a different background and to experience what it is like to be a part of the British Pakistani Muslim community, rather than observe it as an outsider."
Should Khan have, rather than defending the documentary's use of brownface, acknowledged and apologized to those who felt offended by the use of it? "If we'd done it for entertainment purposes, I can see why it would be offensive. But its purpose and intention needs to be understood. I feel really proud of it and I hope that when people see it, they will understand why we did it." While some people probably won't understand the intent behind the documentary, it may not be fair to assume that those who disagree with the program's use of brownface as simply not understanding the message.
Questionable Methods
Fiyaz Mughal, founder of an organization called Tell Mama that monitors anti-Muslim abuse and attacks, certainly seems to understand the documentary's message, but still disagrees with their method. "They could have simply taken a secret camera and got Muslim women to record things that happen to them every day." Others seemed to agree, voicing their concerns on social media:



just saw channel 4 have a show called my week as a muslim where this white woman has brownface and prosthetics so she can learn about racism etc. Because god forbid we just listen to muslims when they tell us what abuse they get


Alice Beggs ? (@AliceBeggs) October 18, 2017
Beyond the brown makeup, many people also took issue with the large, bulbous prosthetic nose worn by Freeman. Critics say it paints Muslim women in a bad light by using a negative genetic stereotype -- akin to dressing up as a black person with big lips.
But there's one point that can't be overlooked, the showrunners insist: the disguise worked. Katie Freeman passed as a Muslim and was appalled by how she was treated, gaining a powerful new perspective on Islamophobia. Freeman had never communicated with a Muslim person prior to taping the shows, and admitted to once holding negative views toward Muslims. "I had concerns about the way I would be framed. I'm not racist. Although, looking back I am surprised at some of my early opinions," Freeman said.
Bringing Racism to Light
The debate over when it's okay to use brown and blackface is a complicated one. In this case, the white actress gained an entirely new perspective thanks to her disguise. She literally got to walk a mile in a Muslim woman's shoes, and her views were permanently altered because of it. But do the benefits of such an experience justify taking on the skin color of another race? Perhaps not.
What do you think? Was it a wise decision to use brownface for a show about Islamophobia? Could there be another method that is just as effective, or is it possible that white folks need to see a fellow disguised white person being discriminated against in order to truly understand the harm caused by Islamophobia and other bigoted views?