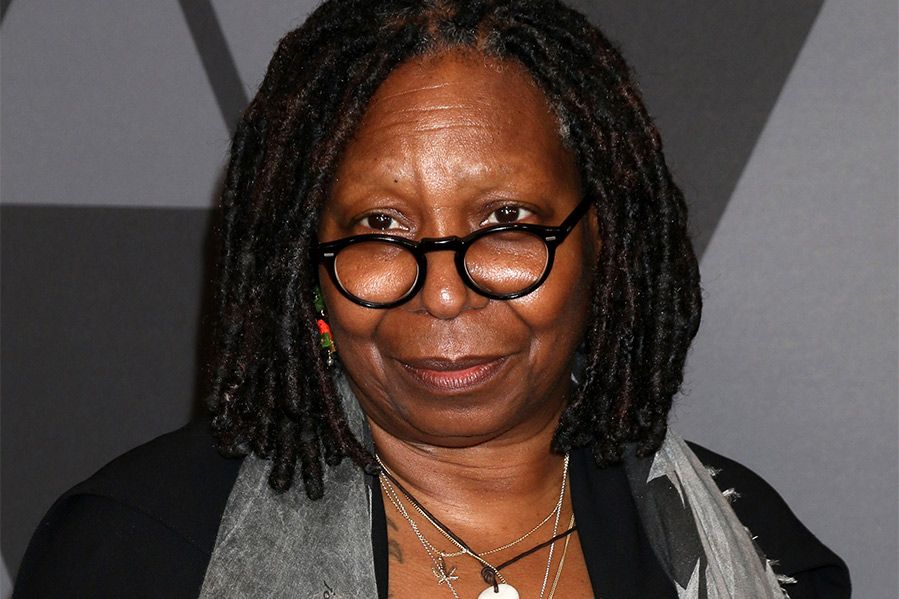 Actress and comedian Whoopi Goldberg sparked controversy earlier this week after asserting that the Holocaust was "not about race," and was instead about "man's inhumanity to man." The comments caused an immediate stir across the internet – and the airwaves. 
Wait, Nazis Aren't Racist Now?
"If we're going to do this, let's be truthful about it," Goldberg stated during a segment on a Tennessee school district banning the Holocaust graphic novel Maus, "the Holocaust isn't about race, it's about man's inhumanity to man."
The other hosts seemed confused at Goldberg's comments. "But it's about white supremacy," pushed back Ana Navarro.
"But these are two white groups of people," Goldberg replied. "Let's talk about it for what it is, it's about how people treat each other. It's a problem."
Soon after, producers threw to commercial.
Backlash Begins
Many people clearly felt like Goldberg's comments missed the mark. The remarks received swift condemnation from activist groups, celebrities, and social media users alike. 
Anti-Defamation League (ADL) CEO Jonathan Greenblatt made his stance clear. 
Goldberg replied later that very day to apologize, writing that "I'm sorry for the hurt I have caused" and that the Jewish community will always have her support.
Later that evening, however, in an appearance on 'The Late Show With Stephen Colbert', she appeared to double down:
"As a black person, I think of race as something that I can see," she explained to Colbert, again saying that she felt the Holocaust was about "man's inhumanity to man." 
"People were very angry," she said. "They said no, no, 'we are a race', and I understand. I felt differently."
Still, she opened Tuesday's show by saying that she misspoke and that the response she received online "was really helpful and helped me understand some different things."
At that point, it seems that the damage was done, though. ABC News president Kim Goodwin announced Goldberg was suspended for two weeks to reflect on her comments.
What is a Jew?
It's the question at the heart of the controversy, and the source of much disagreement. Goldberg, and those who came to her defense, seem to be arguing that the Jewish people are not a race, but an ethnic and religious group. 
Under a very specific (and some would argue, myopic) definition of racism, it's impossible to be racist against Jewish people. Therefore, even a people as evil as the Nazis weren't acting out of racist urges, but instead for other motives. 
Of course, critics of Goldberg point out there is very little evidence to suggest that was the case. Nor is it helpful, Jewish activists insist, to distill racial/ethnic identity down to skin color alone. 
Suspension: Justified?
"While Whoopi has apologized, I've asked her to take time to reflect and learn about the impact of her comments," wrote ABC News president Kim Godwin in a statement. "The entire ABC News organization stands in solidarity with our Jewish colleagues, friends and communities."
Yet even as many activists and historians rush to correct her, many seem to feel that the suspension is a bit much. Yesterday, ADL CEO Jonathan Greenblatt tweeted that Whoopi has long been a Jewish ally, and he accepts and appreciates her apology.
When a public figure misspeaks – especially about something as serious as the Holocaust – how should we respond? Does suspending or firing them help them see the error of their ways, or could it simply reinforce their beliefs? 
What is your reaction?