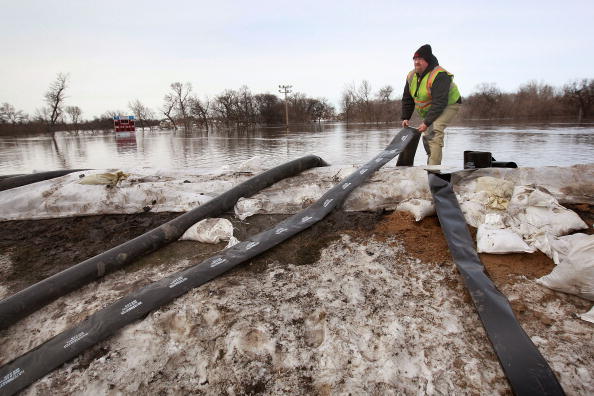 In Fargo, North Dakota, a local Ramada Inn opened its doors to churches on Sunday, allowing the ministers and congregants to worship in their conference center. The nearby Red River has been in flood conditions for much of the last week, though experts now say that the flood will continue to steadily recede.
On Sunday, March 29, 2009, churches were still battling floodwater and were unable open their doors many united in a show of solidarity.
Triumph Lutheran Brethren Church held its Sunday service at the Ramada Plaza, where worshipers gathered on folding chairs.
Pastor Vern Baardson told the weary congregation that he'd been on the sandbag line in bitterly cold weather himself.
(AP)
Residents who were able to make it to the service expressed relief that they had a place to worship.
"It's just a traumatic time," said Fargo resident JoAnn Flanagan, who attended the service with her husband, Vern. "It just gives you a feeling of calm, peace."
Our hearts go out to the residents of the Red River area, if you wish to contribute to the relief effort, please make a donation to the Red Cross.